Writing desks, planning templates, and publishing essay collections
Plus Kurt Vonnegut, fiction writing rules and six-figure email courses.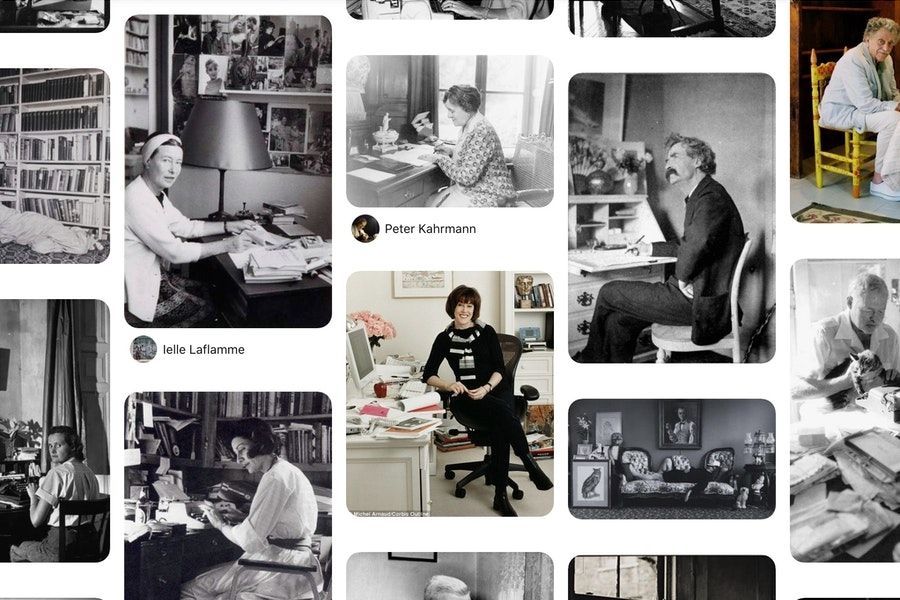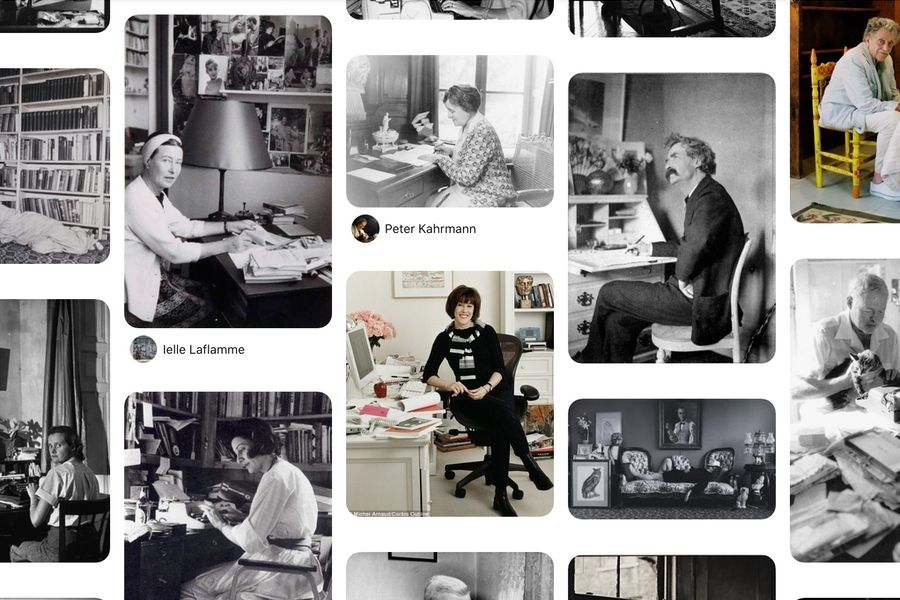 Hello again.
Busy week here in leafy Sheffield, so this edition of Unslush comes in one of my somewhat tighter link-sharing formats. Still full of golden writerly nuggets though.
Speaking of which, before we crack on, new subscribers may be interested in some of the following posts published here in the last few months. Heck, old subscribers, you might've missed them too.
That's it. Scroll on and enjoy what you find below. And don't forget to tell all your mates about this newsletter. We're on for reaching 1000 subscribers at some point soon. Imagine!
PS: Image above is from a Pinterest board packed with famous writing desks!
---
Links of the week
Every issue I collect and share the best advice, apps and other shenanigans that I find on my internet travels. Find something useful? Subscribe for free.
---
Help us grow 🌱
If you enjoy this newsletter, there are three things you can do to help it (us!) grow and reach more people. Which would be lovely.
Share it with someone else. Forward the email. Post on social.
Click/tap the little ❤️ icon there at the bottom. It actually helps.
---
Tweets of the week
Tweets are but warty toads in the most awful swamp. But some of them are quite good. You can follow @iainbroome and @unslush on Twitter.
---
First-time reader?
Unslush is an email newsletter written and published by Iain Broome, freelance copywriter and author of the novel, A is for Angelica.
Join 900+ other fine people and subscribe for free to get the best writing and publishing-related links sent straight to your inbox. Learn more and sign up.
Join 1600+ super subscribers
I send two regular newsletters. Draft Mode (biweekly) is about the writing process, writing resources, creativity and being an author. Minifictions (monthly) features five original pieces of flash fiction.
Sign up once. Choose your newsletters.
Subscribe now