101 things you need to know before going freelance
What I've learned in three years as a freelance writer.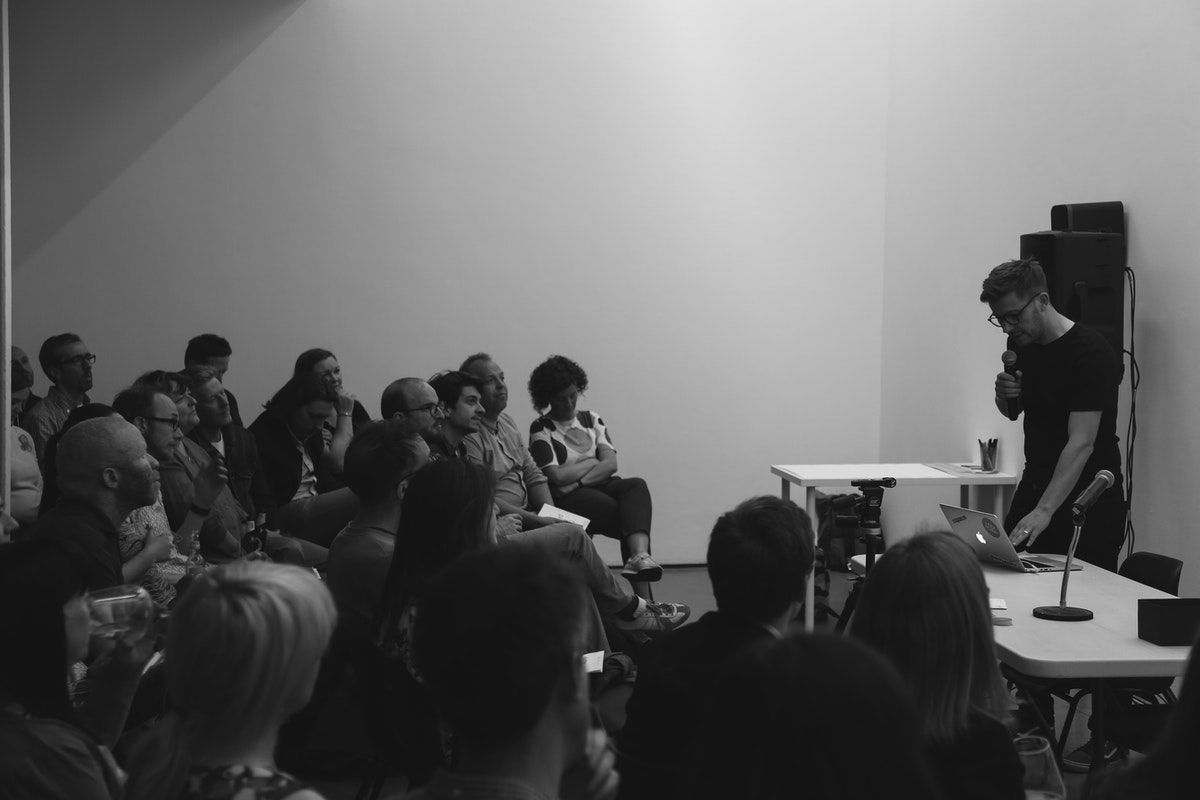 This month marks three years since I took the leap, set up Very Meta and started my own freelance content studio.
I was pretty nervous at the time. Nervous in an "Oh my god my entire family is depending on me to make this work and do it quickly because if I don't we can't pay the mortgage," kind of way.
But it's turned out all right. In fact, it's been a success by every measure.
I've made plenty of mistakes along the way, of course. And I have no doubt I am making mistakes right now that I will come to recognise in time. That's part of the fun. No one can tell you what to do or how to do it, so you have to get stuck in and see what works.
Anyway, I thought I would celebrate my three-year anniversary by writing a long list of things that I think you need to know if you've ever thought about going freelance. And if you have no interest in freelance work, I'm sure you'll find some of the apps and tools I share handy.
Hang on – are you new to this newsletter? Read all about it and subscribe for free.
---
Here we go. In no particular order at all.
Being scared that it could all go wrong at any time is normal. It can also drive you on and help you be more productive than you ever were in a proper job.
Find the right clients and you will not feel like you are all alone in the world. In fact, you might feel like you're part of several teams instead of one.
Harvest is a great tool for tracking time and sending invoices.
Toggl is very handy if you just want to track your time.
Go to meetups and events to meet people and get noticed.
Speak at meetups and events to meet people and get noticed even more.
Organise a meetup and you'll accomplish number 6 without having to actually put together an interesting talk.
You can manage just about any project with Trello. Lots of your clients will use Trello. And if they don't, you can tell them to use Trello.
Working in cafes is very expensive.
Working in a shed at the bottom of your garden is cheap.
Working in a shed at the bottom of your garden is a good conversation starter.
Work in Waterstones cafe and get a membership card and then one day, you can use your points from working in the cafe to buy a nice book. Or more coffee.
You are worth more than you think you are. Be brave and charge accordingly.
Remember when you give your rates that you don't get annual leave, sick pay or someone to find and manage your work for you. See 13.
ProCopywriters Network has fantastic advice on setting rates if you are a freelance writer.
Work Notes is full of great advice for freelancers.
Notion is a marvellous tool for organising and managing your business.
You can't really beat Squarespace for building a decent website in reasonable time.
The Professional Freelancer is a great weekly newsletter for freelancers.
Get an email address on your own domain. It looks more professional and you will definitely feel at least 10% cooler.
Get an accountant. Seriously. Whatever you pay them you will quickly make up for in time saved. Not to mention the stress.
Ask your accountant if you're better off working as a sole trader or forming a limited company. It could affect how much tax you pay and other important stuff.
Keep a healthy supply of Post-it notes.
Try different co-working spaces and find out which one offers the facilities and flexibility you need.
Befriend a local barista.
Pocket is a great tool for saving articles to read later.
Instapaper is also a great tool for saving articles to read later.
Bonsai is an excellent time tracking and invoicing tool.
Bonsai also has a freelance contract template you can download for free.
Focus on getting work into the business before you worry about your portfolio looking all lovely.
Meet people in person. People like coffee. Suggest Waterstones cafe. Take your membership card with you. See 12.
Get personal indemnity insurance in case things go belly up on a project.
With Jack offers various types of insurance for freelancers. (I don't use them, but have heard good things.)
Calendly is a great tool for booking meetings and selling appointments.
For the love of God, don't start a podcast unless it makes business sense to do so.
For the love of God, don't start a newsletter unless it makes business sense to do so.
Try and work in the open. Share what you learn.
Eat cake, but don't eat too much cake.
Unsplash is a directory of free, high quality images you can use.
Stripe is an excellent way to accept payments.
Sticker Mule is a super way to order stickers of your own logo.
Celebrate when you do well or get good news.
Don't panic when you could do better or when you get bad news.
Throw yourself a Christmas party. Gatecrash a random party at your own risk.
Go to a client's Christmas party if you are invited. Behave yourself.
If you are ill, explain to your clients that you are not feeling well and let yourself be ill. On the sofa. Doing nothing.
Shotsnapp is great for making pretty screenshots that you can use for your portfolio.
Screely is also good for making screenshots for your portfolio.
Introduce yourself to other freelancers who you might like to work with.
Pass work on to other freelancers if you can't fit a project in yourself. You get back what you give away.
Most companies use Mailchimp to send newsletters. It might be worth learning Mailchimp. Chimp Essentials is supposed to be great.
Clients should value your opinion so don't be afraid to have one.
Your cat is not your colleague.
Teachable is a great platform for hosting, publishing and selling online courses.
You know a lot more than you think you do. And your clients know a lot less. That's literally why they're paying you, so be confident.
Say yes and be willing to learn on the job. But don't say you can do something that you literally can't. Terrifying.
Say no if you don't want to do a project and you can afford not to. Saying no to things will become a key skill.
Do not work for free unless you're sure it's genuinely a golden opportunity. Exposure is not payment.
Be honest about your time and protect it as much as you can.
Get changed in the morning if you work from home. Don't work in your pyjamas. Or do it once and then never again. Slippers are fine.
Bear is an excellent note taking app for Mac and iOS.
Google Docs is fantastic for working collaboratively with clients.
Airmail for Mac and iOS is ideal if you end up with multiple email addresses to manage.
Send your invoices in on time.
Get a written contract in place with every client.
Pixelmator on Mac and iOS is a super alternative to Photoshop.
Buffer is great for planning and scheduling your social media.
An RSS reader is still a good way to keep up with all the latest news and knowledge in your industry. Twitter Lists are also great.
Consider asking your clients to pay half of your fee up front before any work starts. I don't do this, but I know people who do and it works for them.
Develop a broad client list so if one relationship suddenly ends, you're not left without active work and zero income. This can be hard to manage but gives you peace of mind.
Buy a decent microphone in case someone asks you to be on their podcast. Here's a useful microphone guide.
Plan ahead so you have some sense of what your income will be over the next few months or even years, if possible. Make good predictions.
Ask for help when you need it. It can be stressful having to make all the decisions, so reach out when the going gets tough.
Choose one social media platform to talk about your work. Better to share well on one thing than half-arse on many.
Don't be fooled by the fancy teas and coffees in clients' offices. Milk no sugar is the only way.
Contact everyone you know when you're starting out. Lean on the goodwill you've built up over the years and tell people you're ready and willing to work.
Absorb books, blog posts, podcasts and exciting tweets about what you do. Make sure you keep learning.
1Password is an excellent password manager for Mac and iOS.
Tunnelbear is a reliable VPN with a cute icon if you want to stay secure when working on public WiFi.
Clients work with and employ people they like and trust. So be nice.
Try and separate your work and home life. This is difficult because the two things will often feel like the same thing, especially if you work from home. But try your best.
Set up a business bank account. I'm with Starling. See 82.
Carrd is by far the easiest way to build a professional one-page website.
Hover is by far the best place to buy your domain names from.
Noise-cancelling headphones are very useful, especially if you work in cafes or other noisy places. Good ones are not cheap at all.
Keep your nearest and dearest informed about how things are going. Don't feel like you have to carry the burden yourself if you hit a rough patch. They love you. They can help.
Get at least one long-term client or project that pays you monthly. Having a reliable and regular source of income is extremely useful.
Listen well and put yourself forward for other work with existing clients. If you hear them talk about a new project or a problem they're having, ask what you can do to help or explicitly tell them.
WeTransfer is ideal for sharing huge files with clients (and them with you).
Podia is great for selling online courses, memberships and individual files.
Give other freelancers a leg up when you can. Retweet their stuff. Say well done. Encourage. It's not a competition.
Factor in and make time for business admin and bill for it where appropriate.
Show Your Work by Austin Kleon is a great book about getting noticed.
Company Of One by Paul Jarvis is an excellent book if you want to be content keeping it small.
Freelance Writing Jobs is a super weekly newsletter from Sian Meades-Williams. She's also writing a book on freelancing called The Pyjama Myth.
Don't feel that you have to work a rigid 9 to 5 unless you've agreed to for a client. Embrace the flexibility. Go for a run. Walk the dog. Work when you want.
Pay your taxes.
Take days off. You need a break like everyone else.
Most people do not understand what it means to be freelance. Just nod politely.
---
What have I missed?
I'm sure there are at least a million things I could have included on my list, so please add your own thoughts in the comments. I'm very happy to take advice too! And of course, if you need someone to help you with your content, you can learn more about what I do and who I've worked for at my Very Meta site.
---
Important notes
The photo above was taken by the fantastic Joe Horner. Need photos? Hire him. This one is of me about to host the first Sheffield Content Club in May 2019.
In Googling a unique title for this I rediscovered this very similar post by Gareth at That Content Shed. His 101 things include stuff specific to being a freelance writer, but there is loads of overlap. You can follow That Content Shed on Twitter too.
---
First-time reader?
Unslush is written by author and freelance writer, Iain Broome.
Join hundreds of other fine people and subscribe to get the best writing and publishing-related links sent straight to your inbox. Head to the exciting Unslush about page to learn more and sign up. Or pop your address in the form below.
Join 1600+ super subscribers
I send two regular newsletters. Draft Mode (biweekly) is about the writing process, writing resources, creativity and being an author. Minifictions (monthly) features five original pieces of flash fiction.
Sign up once. Choose your newsletters.
Subscribe now