Bookmarks
A growing directory of 350+ resources for writers, including articles, tools and services that help you hone your craft and build an audience.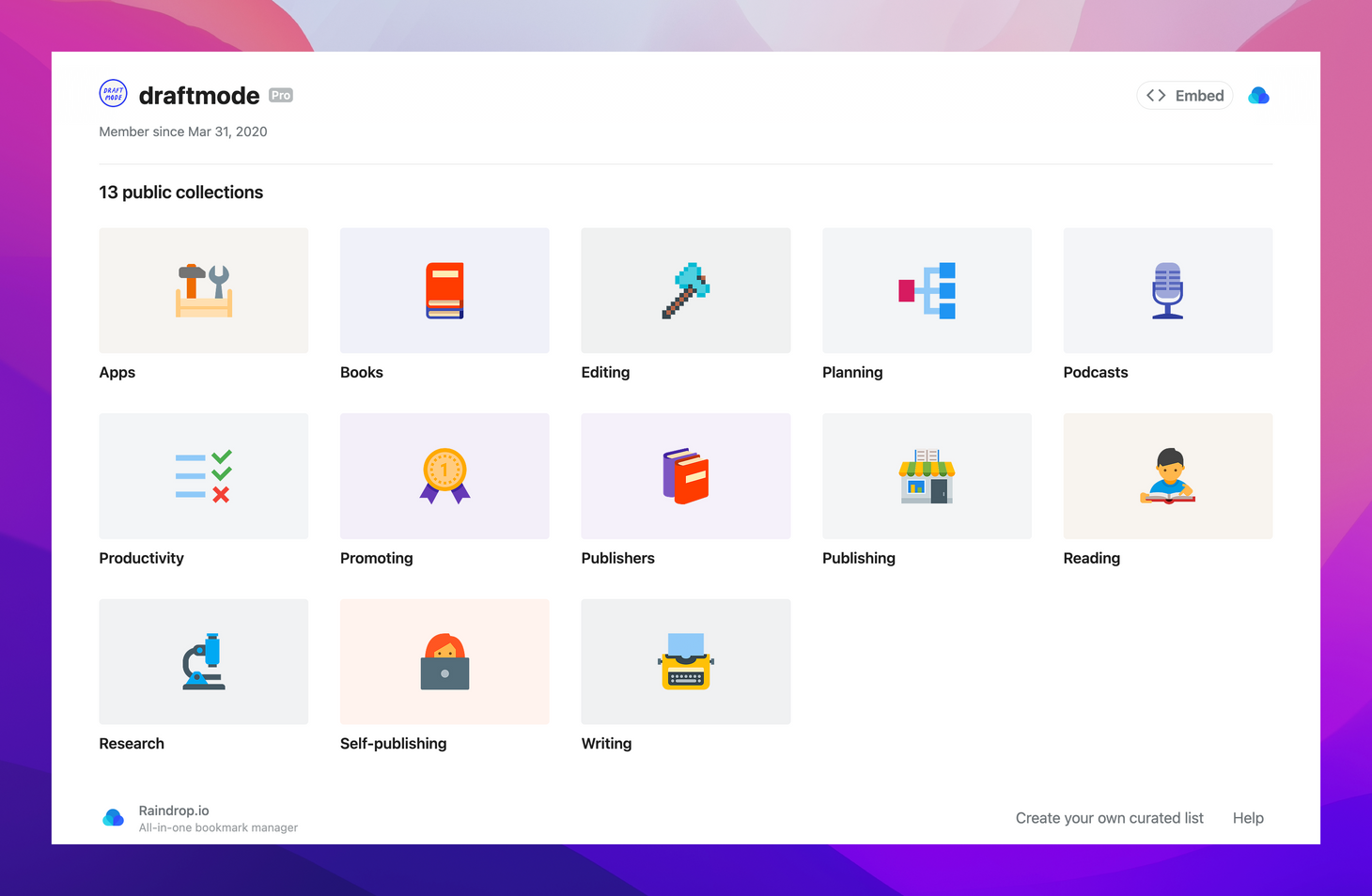 I've been finding, collecting and sharing the internet's best writing resources for more than a decade. Now you can access them all in one searchable, tagged directory of exciting literary bookmarks. And it's completely free!
How to access Bookmarks
All you have to do to get the magic link and start browsing Bookmarks is become a free member here on my website. You'll be automatically signed up to my Draft Mode newsletter for writers, as well as any email updates to Bookmarks. You can unsubscribe to both in your account whenever you want.
Already a member? Sign in now
---