Draft Mode Bookmarks
A growing directory of 400+ free resources for writers, including articles, tools and services that help you hone your craft and build an audience.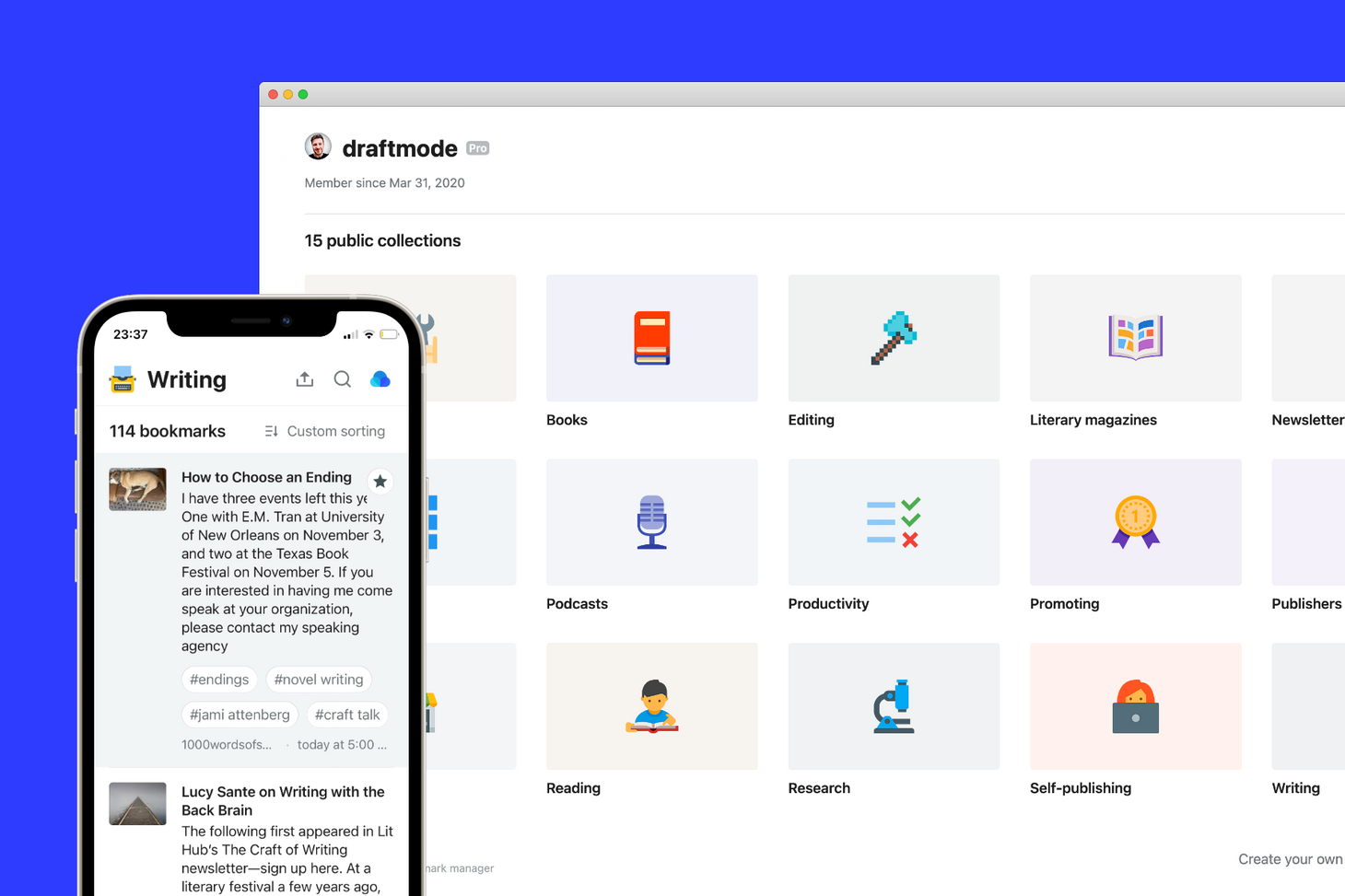 I've been finding, collecting and sharing the internet's best writing resources for more than a decade. Now you can access them all in one free, searchable, lovingly tagged directory of exciting literary bookmarks.
There are so many goodies for you to explore already and I still have more than 1000 resources to categorise and tag. And of course, I'll be adding to them most days too. These are my own bookmarks! I use them all the time!
Draft Mode Bookmarks is an extension of the Draft Mode newsletter, which I send to 1500+ writers and readers every couple of weeks. Free imaginary biscuits if you head over, find out more and consider signing up for that.
In the meantime, Bookmarks is hosted over on the excellent Raindrop, so click or tap the magic button below and off you go. Oh – and do send your friends here!
---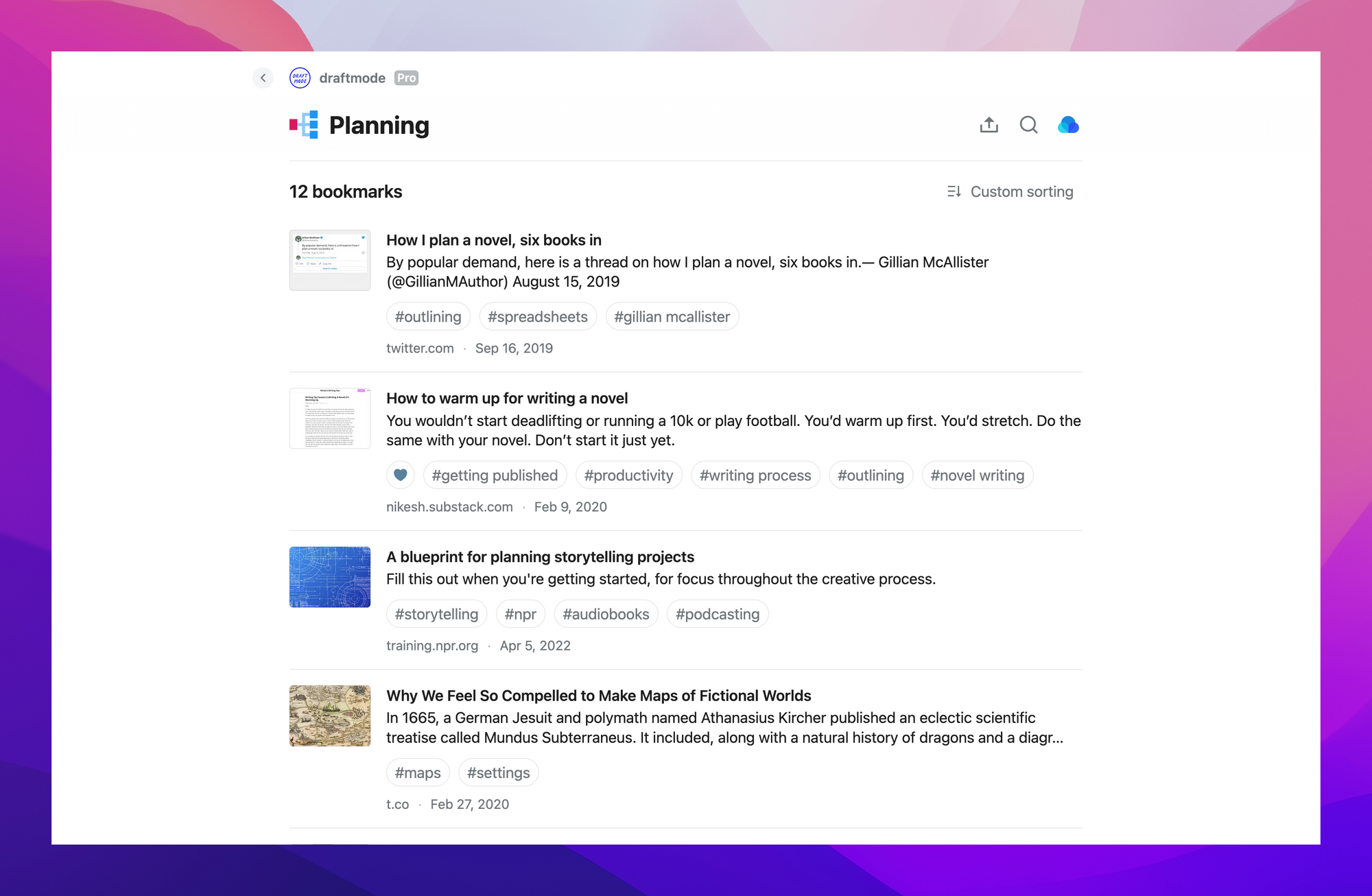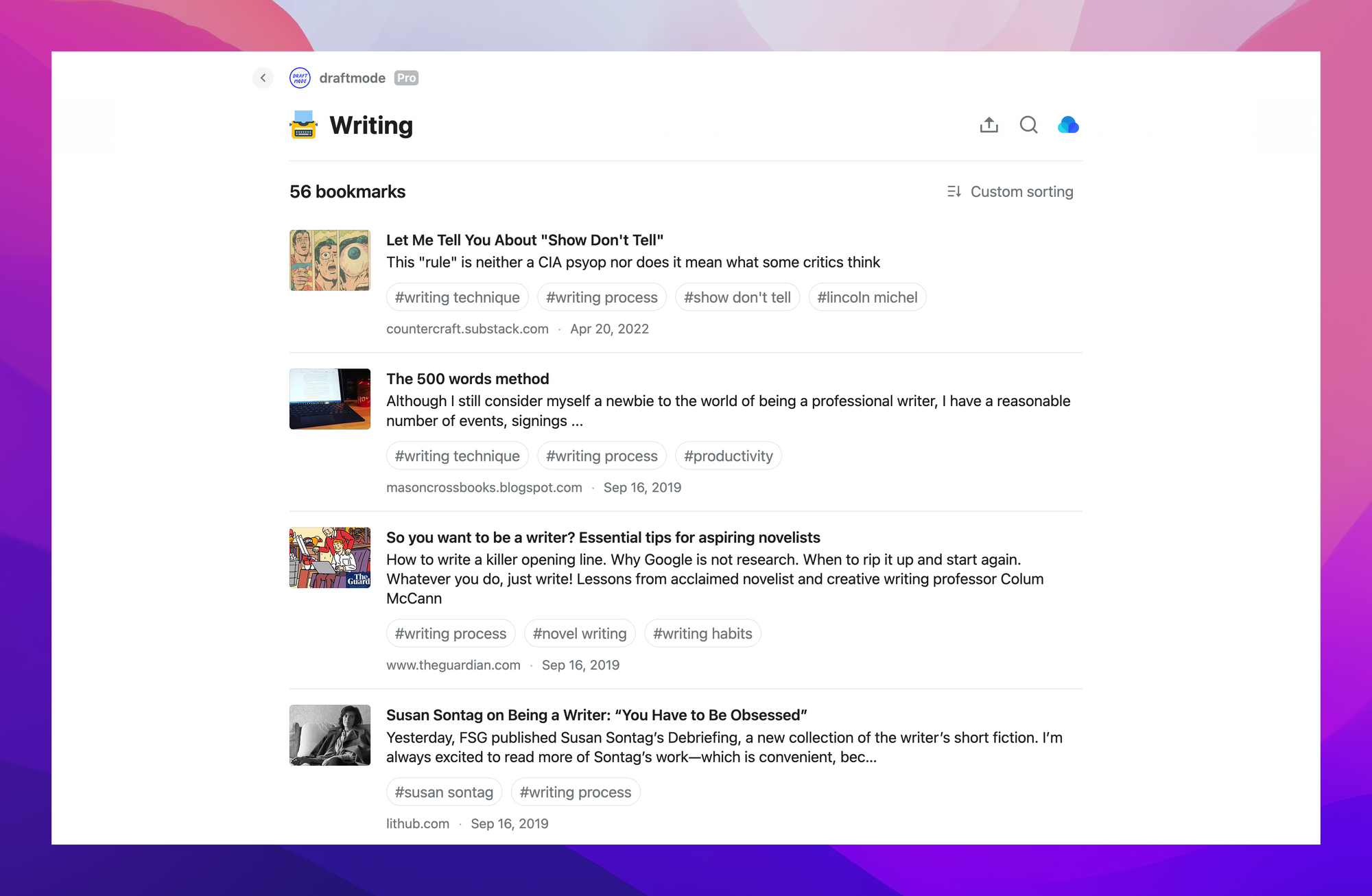 ---
Lovely feedback
Here are some lovely things that people have said about Draft Mode Bookmarks so far. It's a free resource, so all positive tweets gratefully welcomed!
---