Platforms for selling products, memberships and online courses
In tricky times, it's a good idea to try and diversify your income. Here are some platforms to help you sell your wares.
Life is about to change significantly for many of us.
As someone who runs a freelance content studio, I'm trying to stay calm and think rationally about the coming months. I'm not concerned about my ability to work remotely. But I am conscious that client work can dry up or stop at any time.
So what to do about it?
I've just read this fantastic piece on stress-testing your freelance business in the ever-brilliant newsletter from Anna Codrea-Rado. There is so much good advice and plenty of things to think about. Not least, the idea of diversifying your income.
With that in mind, I thought I would put together a list of websites and platforms that can help you sell stuff online. Whatever you do or create, there's a good chance you can package it up and turn it into something people might like to buy or subscribe to.
Below are some of your options for making that happen. I realise there are plenty more, so please leave suggestions in the comments and I'll add them to the list as soon as I can. You can talk to me on Twitter too. Times are stressful. I hope you're okay.
---
Wait a minute!
Before you crack on with the rest of this article, why not subscribe for free? You'll get links to the best writing articles, apps and other goodies every week. And I'll share some of my own writing process and experience too.
---
Subscriptions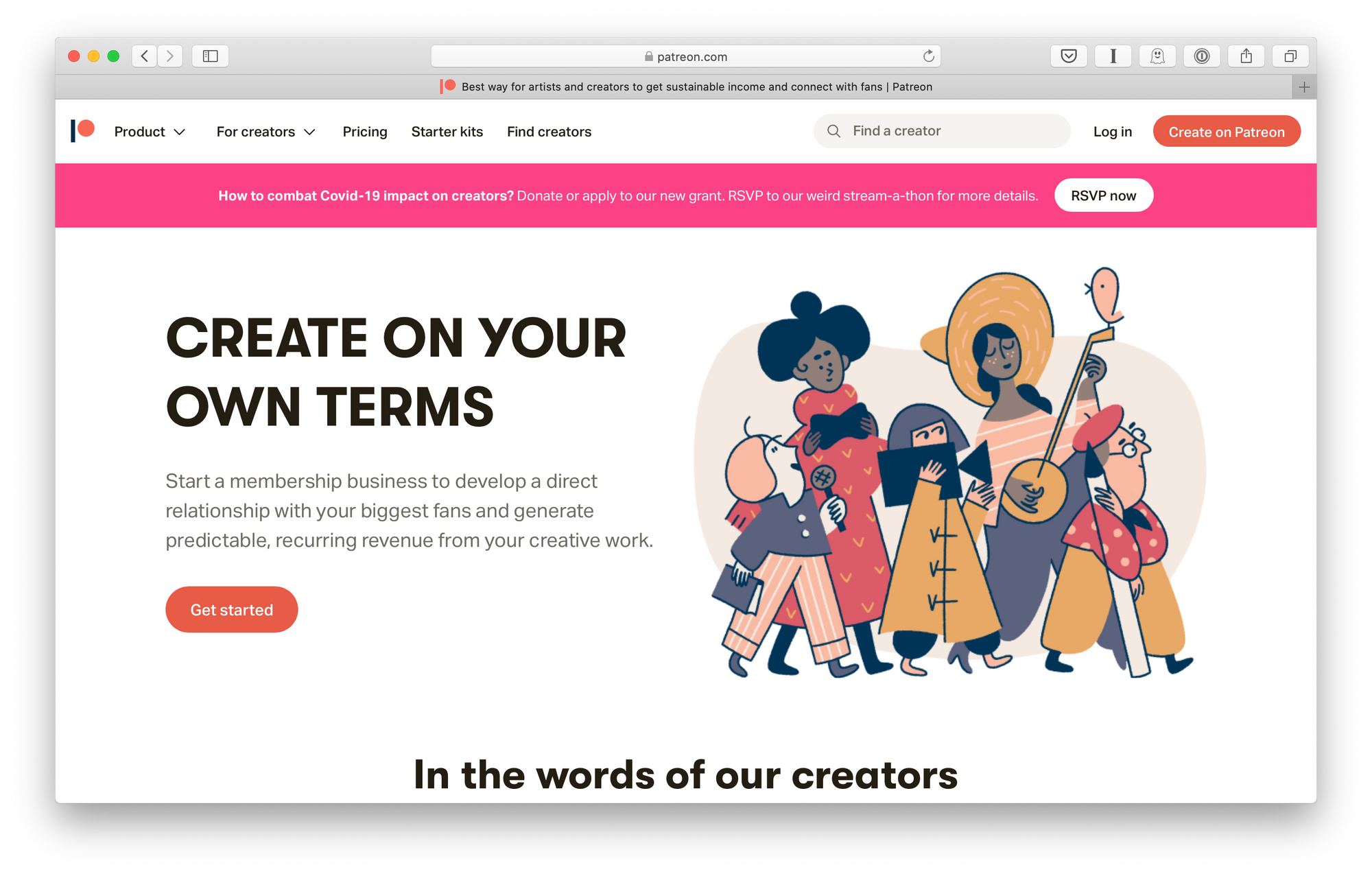 Patreon – get sustainable income and connect with fans
Patreon lets you set up membership scheme where you offer extra content based on whatever tier people choose. It's typically used by people who already make free content and want to ask their audience for direct support.
---
Substack – Start a paid subscription newsletter
This is what I am using right now to send this newsletter, though I haven't yet turned on the subscription option. Free website. Free mailing list. Free podcasting. You can add subscriptions and send specific content just to paid subscribers. Substack takes 10%. (But reminder: it's free to use.)
---
Revue – An editorial newsletter tool for writers and publishers
Revue is another platform for running an email newsletter. It's really good if you collect a load of links on a specific niche and send them out to subscribers. Like Substack, you can turn on paid subscriptions and send out member-only emails.
---
Restrict Content Pro – Membership Plugin for WordPress
There are three million WordPress plugins (I've counted) to help you sell stuff, which makes it very hard to tell the wheat from the chaff. However, I do know that many people recommend Restrict Content Pro for running a membership scheme on your own WordPress website.
---
Crowdfunding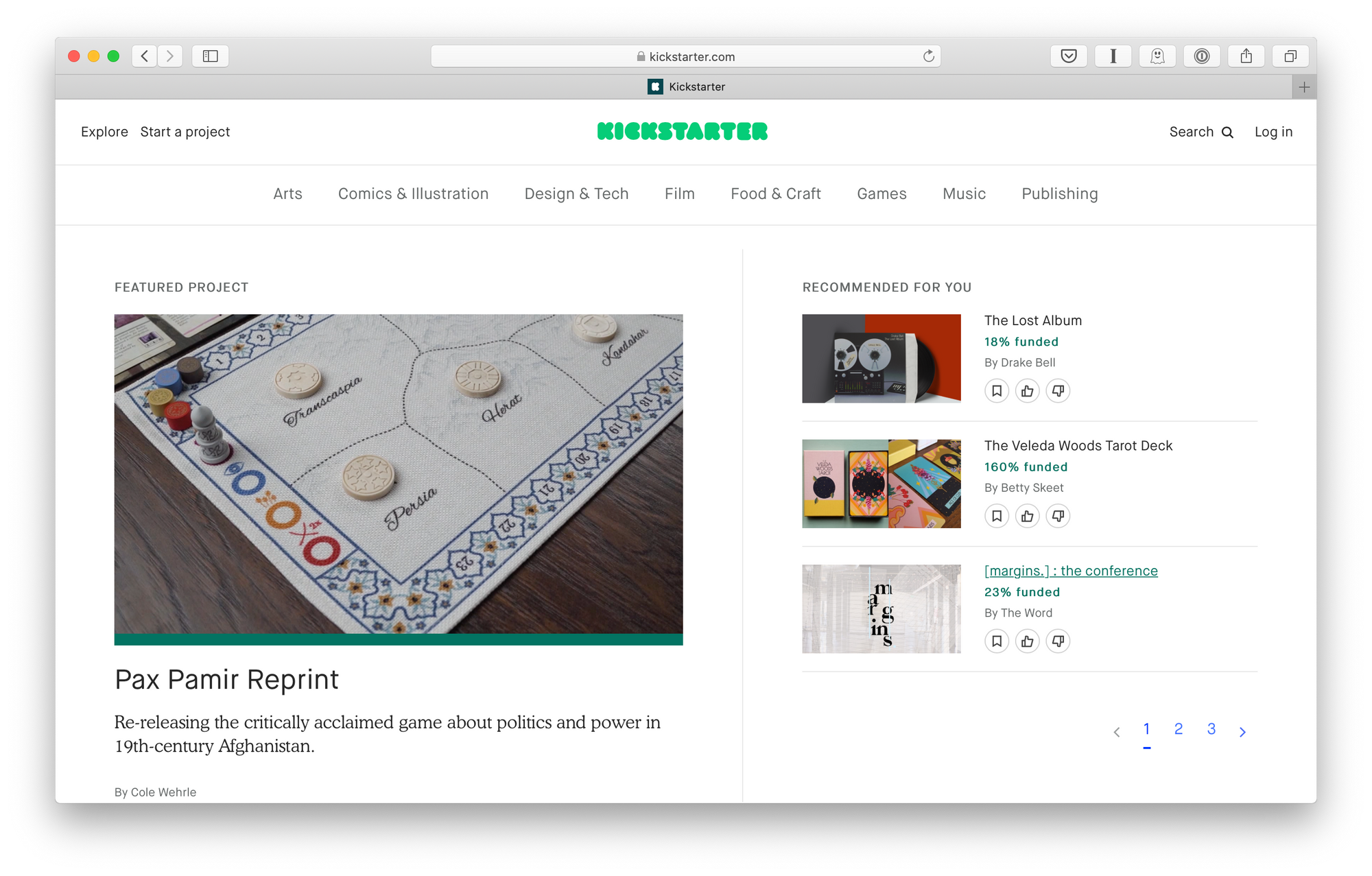 You probably know Kickstarter. If you have an idea for a product or project, you can ask people to pay up front and fund – you know – the actual creating bit. Again, it's super-handy if you already have an audience, but it's also a good way to get small projects off the ground or test how viable your idea might be.
---
All-in-one platforms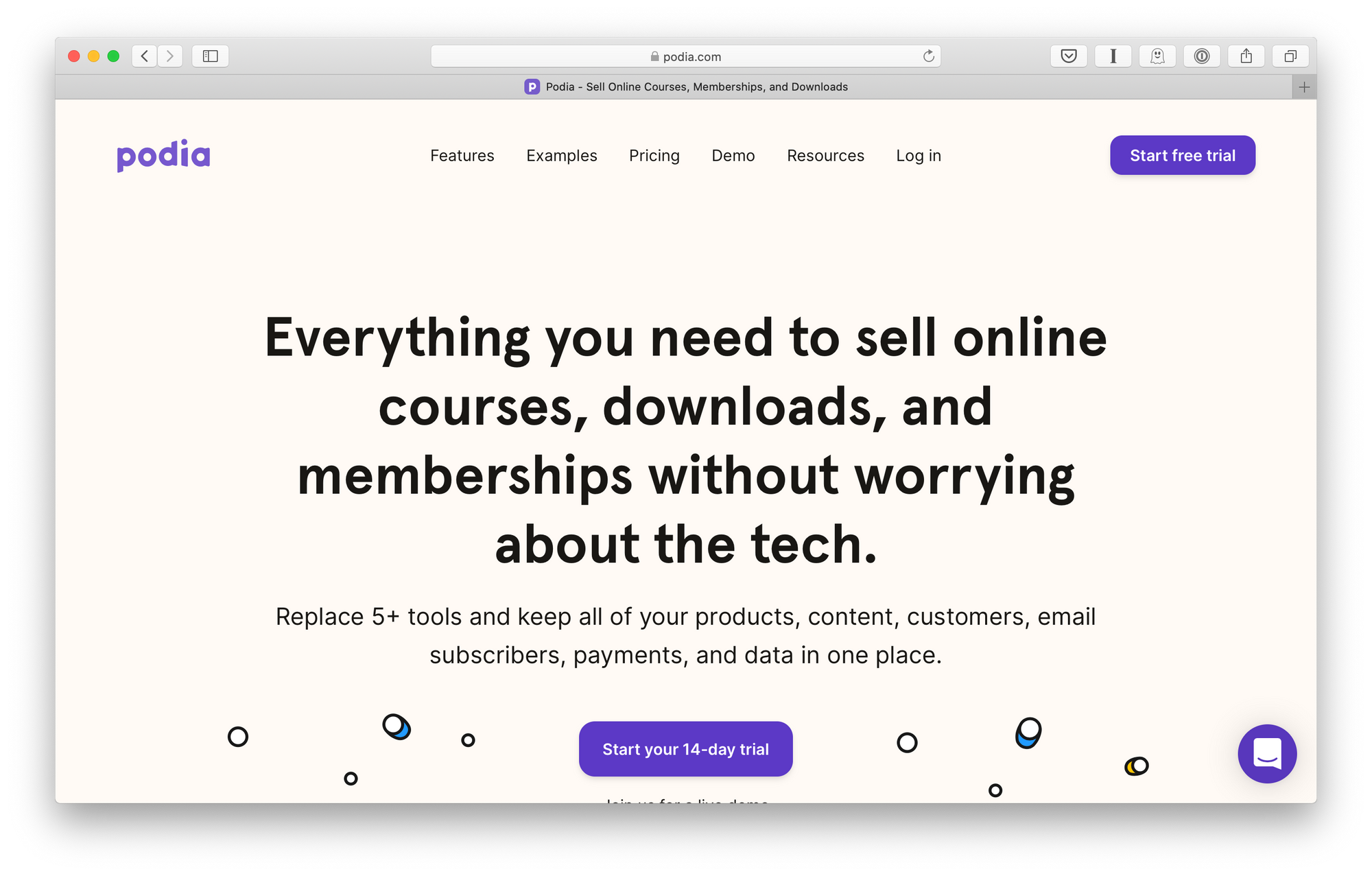 Podia – Sell Online Courses, Memberships, and Downloads
Podia is a fantastic all-rounder. You can basically sell any type of digital content, whether it's a course, product or some kind of membership scheme. I've been playing around with it recently and it's very easy to use and looks rather pretty. Podia pricing is here.
---
Kajabi – The All-In-One Online Business Platform
Like Podia, Kajabi bills itself as an all-in-one solution for selling pretty much anything. I've never used it, but it claims to effectively replace all the other apps and tools you currently use. It certainly seems very powerful if you want to sell various content types from one place. Kajabi pricing is here.
---
Online courses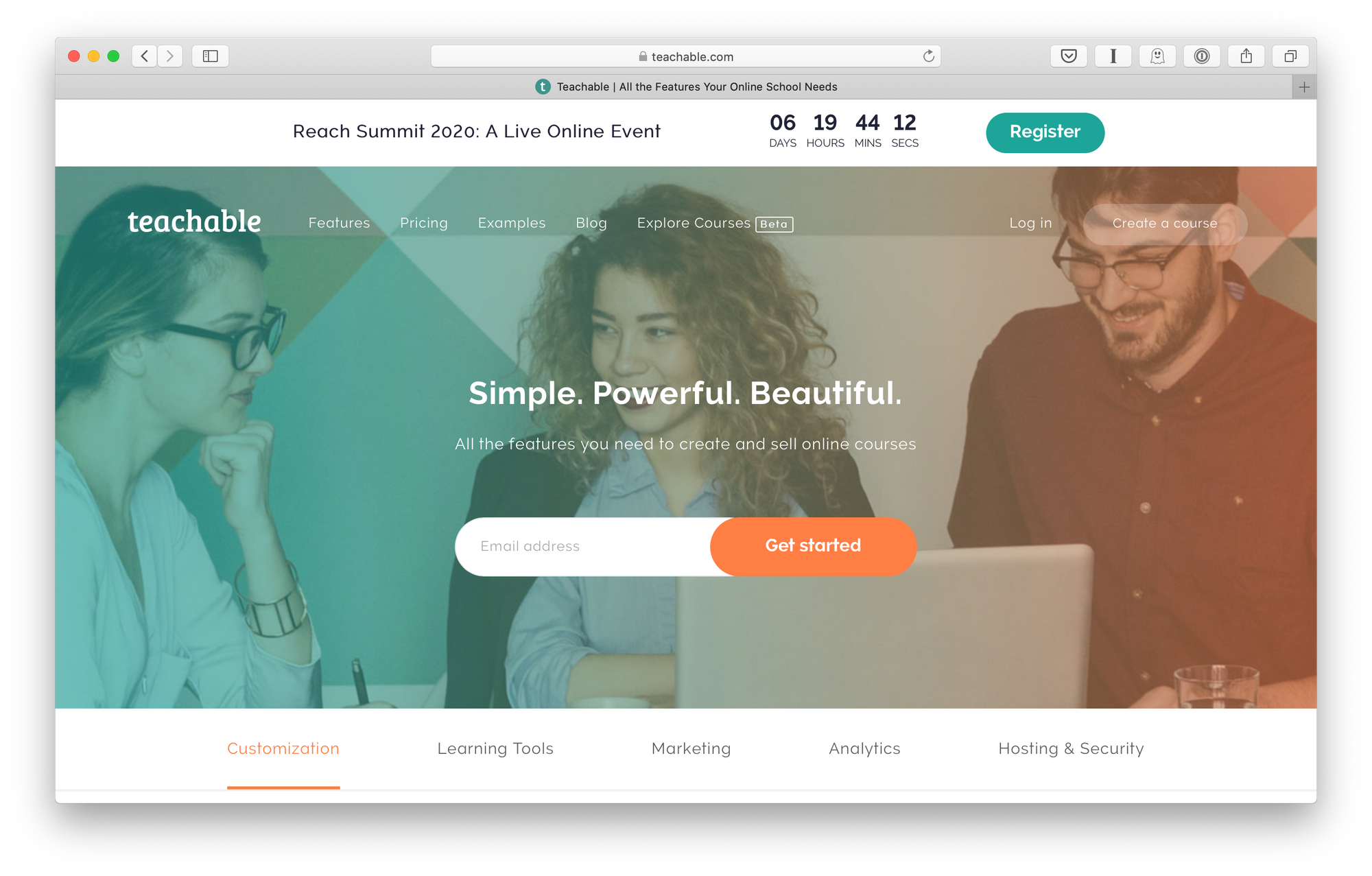 Teachable – Create and Sell Your Own Online Courses
Teachable is a fantastic platform for building and selling online courses. If you normally run workshops or you have specific expertise, you can turn that stuff into a course. Got more than one course? Teachable lets you set up a 'school' to sell them all. It does an awful lot. Pricing is here.
---
Thinkific – Create, Market and Sell Online Courses
Honestly, I'm not sure how to describe Thinkific apart from to say it's very much like Teachable and offers similar features. I reckon Thinkific is perhaps a little prettier and you can customise it more, but maybe Teachable is better established. I'm not sure! Pricing structure is definitely different.
---
Udemy – an online learning and teaching marketplace
Udemy has been around for quite a while. You can build and sell a course, but instead of doing it from a website you can call your own, it joins a whole marketplace of other courses. Down side is lack of control and customisation. Up side is you have a ready-made audience to buy your course.
---
Products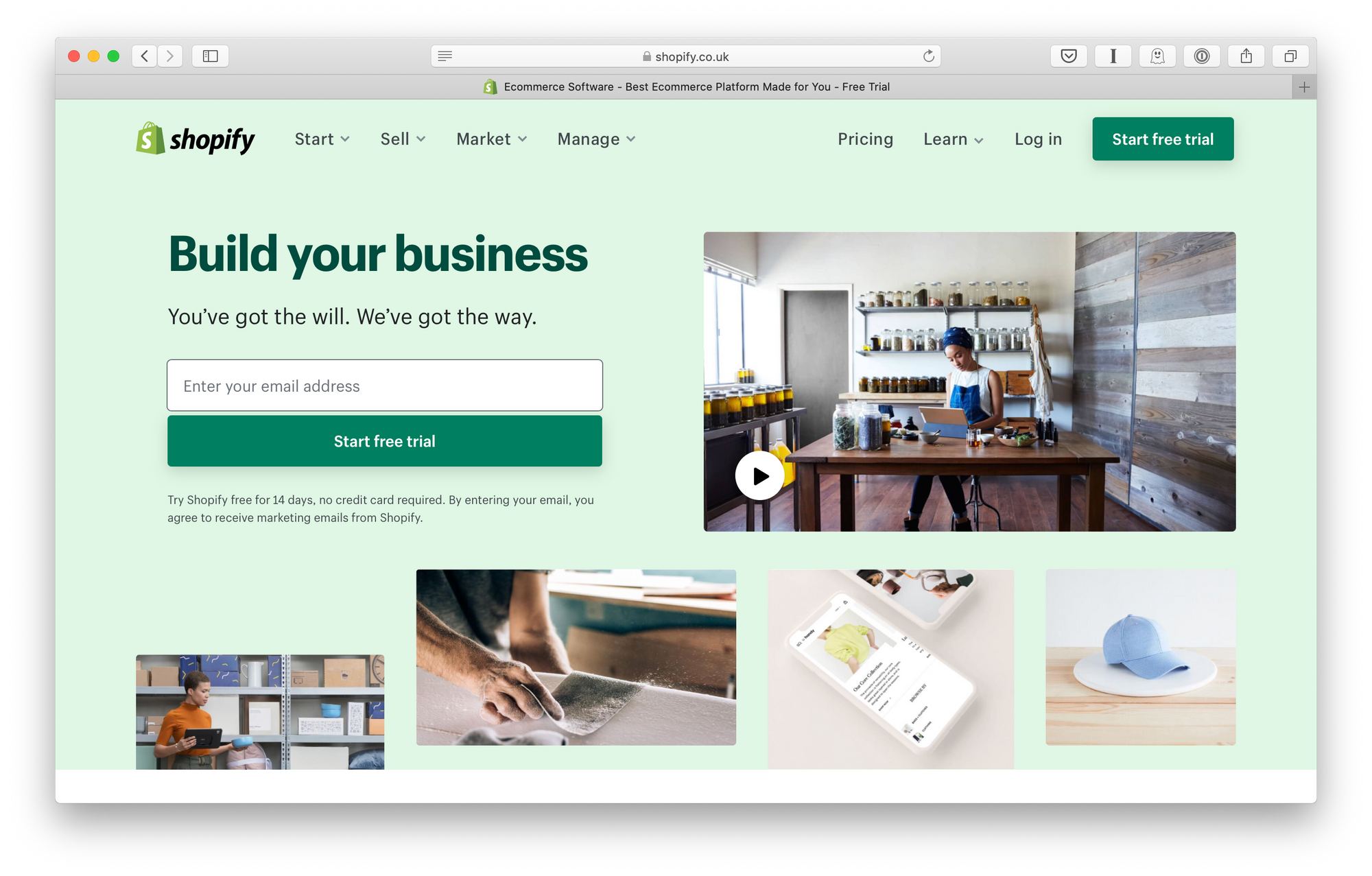 Shopify powers squillions of online shops all over the world. If you want to sell a load of physical products, you can't really go wrong. It does come at a bit of a price, but if you're serious about setting up a store to sell your shizz, Shopify is a great option.
---
Gumroad – Super-simple e-commerce for creators
I've used Gumroad before and it's a brilliant way to sell individual items. In particular, it makes it really easy to set up a 'pay what you want' option on your products. You can do other stuff with it too, including set up a fairly basic membership scheme. It's much cheaper than the other options.
---
Easy Digital Downloads – Sell Digital Downloads With WordPress
As with Restrict Content Pro, I include Easy Digital Downloads here because I know it's highly recommended if you use WordPress. There are many, many other plugins out there, but if you want to sell digital products, this is a good way to go. You have to pay for it though.
---
Squarespace – Website Builder with Ecommerce
I'm sure you know that Squarespace is an easy way to build a website – I use it for Very Meta. But if you pony up for one of their business plans, you get a robust ecommerce site with enough options to sell just about anything you want. It's great if you need a little more than just an online shop.
---
Donations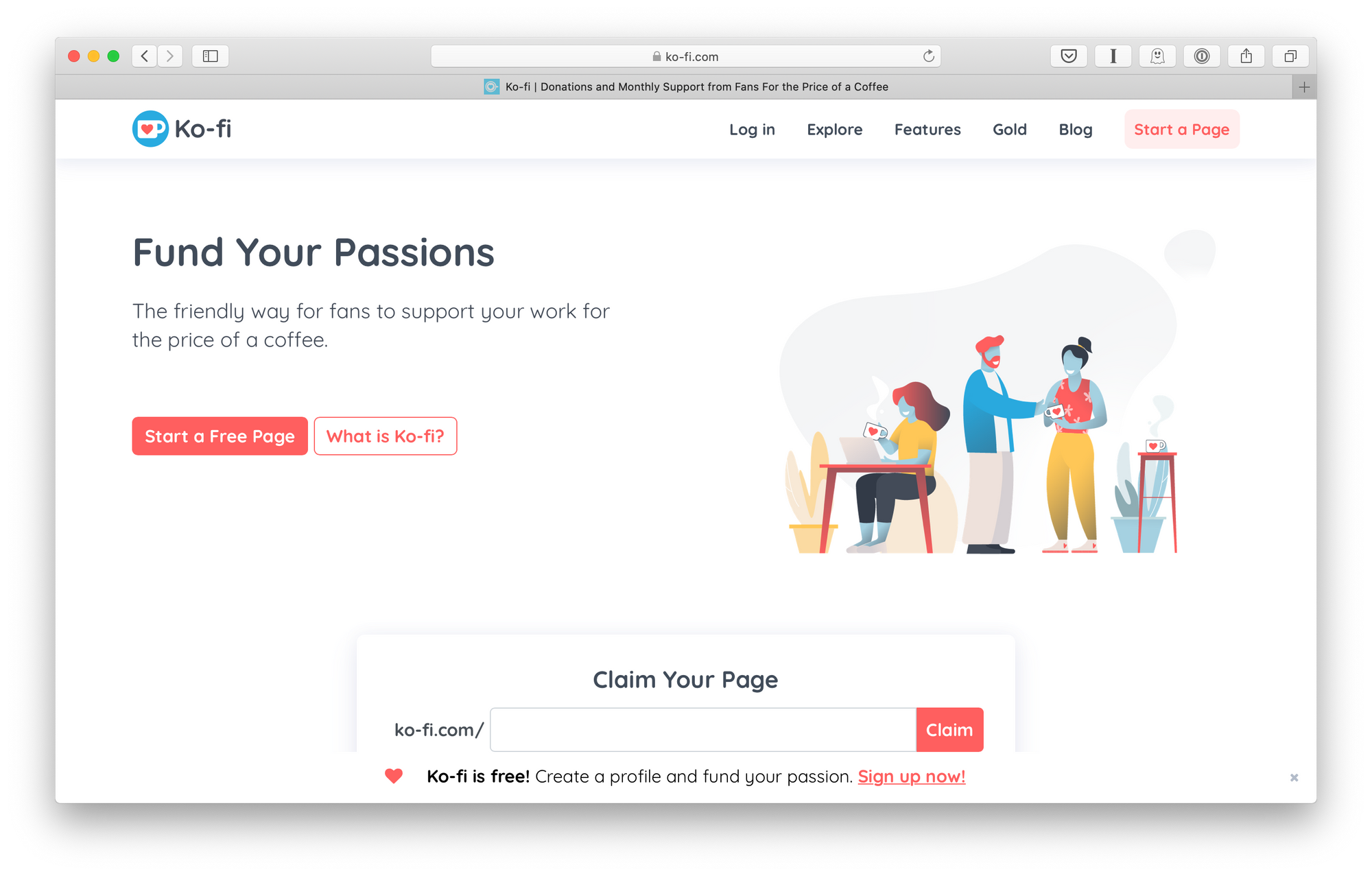 Ko-fi – Donations and Monthly Support from Fans For the Price of a Coffee
I've put Ko-fi under donations, but I should say straight away that you can use it to accept subscriptions as well. However, most people use it as a way for people to give them one-off 'tips' (for the price of a coffee). I've had a good play with it before. It's actually more flexible than it looks. Can recommend.
---
Buy Me A Coffee – Give your audience a way to thank you
Very similar to Ko-fi with the same premise – you can ask people to 'tip' you the price of a coffee for your work. It's a very straightforward and lovely-looking platform, but as far as I can tell lacks some of the features you  get with Ko-fi. Might be right for you though, so compare and contrast yourself.
---
What next?
If you enjoy this newsletter, there are three things you can do to spread the word.
Share it with someone else.
Click/tap the little ❤️ icon there at the bottom.
---
First-time reader?
Unslush is written by Iain Broome, who runs a freelance content studio and also happens to be the author of the novel, A is for Angelica.
Join hundreds of other fine people and subscribe for free to get the best writing and publishing-related links sent straight to your inbox. Head to the Unslush about page to learn more and sign up.
Join 1600+ super subscribers
I send two regular newsletters. Draft Mode (biweekly) is about the writing process, writing resources, creativity and being an author. Minifictions (monthly) features five original pieces of flash fiction.
Sign up once. Choose your newsletters.
Subscribe now