Say hello to Draft Mode Bookmarks
350+ ace writing resources, creative writing workshops, fast writing, make your own blackout poetry, and another book tracker.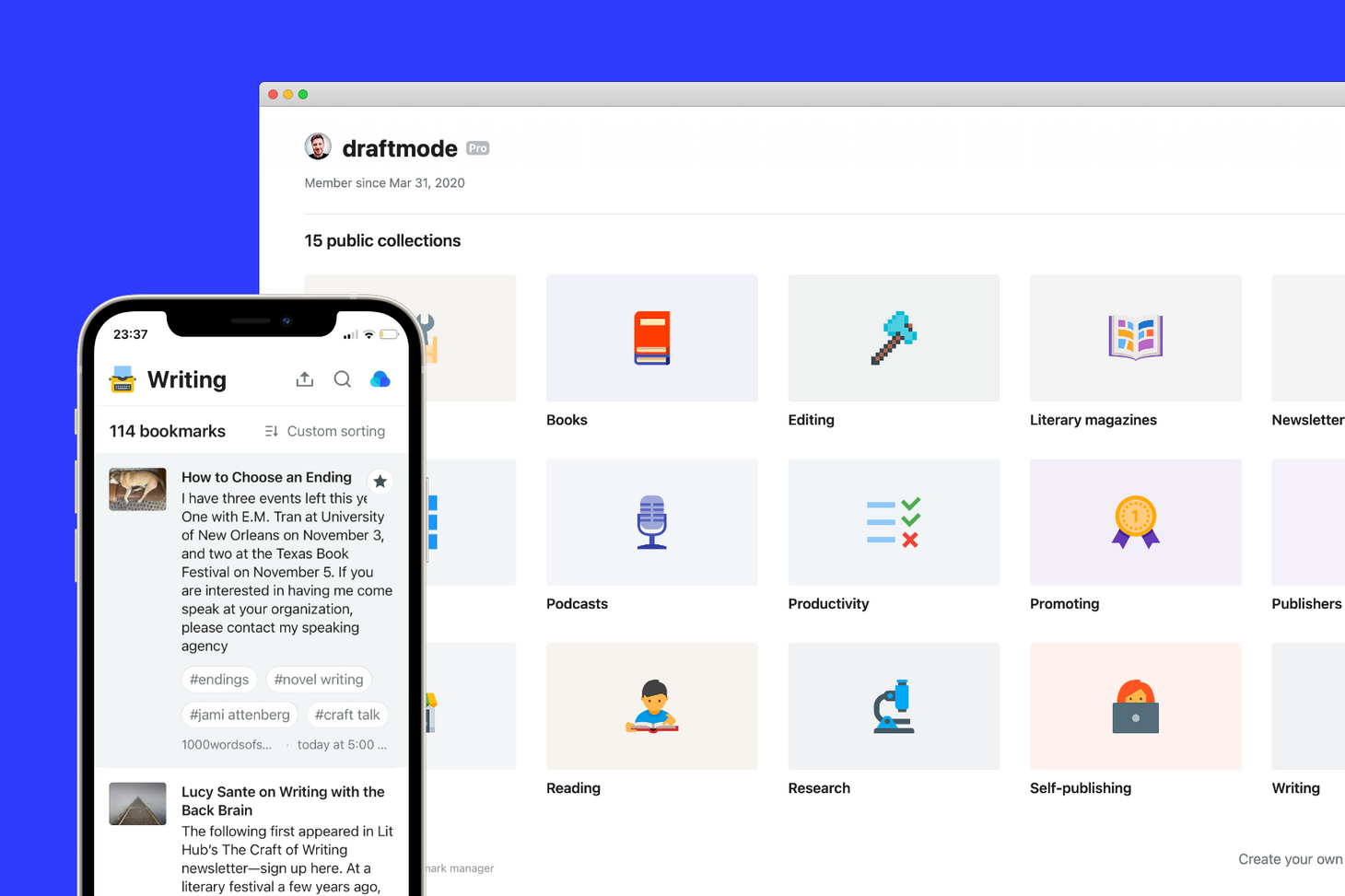 Long time, no email. But I can tell you that this is indeed another edition of the Draft Mode newsletter and the person sending it is very much me, Iain Broome.
No one really cares what's stopped me from sending, but needless to say work got very busy. That included preparing for and then actually spending 10 days being the official podcaster for the Trans Pyrenees ultra-distance bike race.
That was quite the experience! I plan to write up how I got involved, what it was like and how the heck I published 10 episodes in seven days, including three 30-minute documentaries. This is not my core skill, folks!
Before that, I'm excited to tell you that Draft Mode Bookmarks is now available for you to explore and enjoy all sorts of writing goodies. It's a searchable, tagged directory of more than 350 writing articles, videos, apps and other resources. It's also completely free.*
There are currently 15 categories with more to come. I have more than 1000 links to categorise and tag, plus I will be adding new stuff all the time. These are very much my bookmarks too!
You can head over to the Draft Mode Bookmarks page on my website to get started. I'll be adding RSS feed info for each category soon and finding a way for you to get notifications when I add a new bookmark to the directory.
Honestly, I really do think this is a fantastic resource for pretty much any writer. And it will only grow and get better. If you think someone you know will find it useful, please do share it with them or pop it on your own socials.
I'm planning a little shake up of the newsletter and some more new stuff for you in the next couple of months. In the meantime, enjoy the links below. They've been waiting for me to send them to you for about six weeks!
Many cuddles,
Iain
* I previously said that it would be part of a membership programme, but I changed my mind. Lots of people are skint at the moment and frankly, I'd rather the support for my writing, rather than my ability to find stuff on the internet.
---
Links of the week
Every issue I collect and share the best advice, apps and other shenanigans that I find on my internet travels. Find something useful? Subscribe for free.
What Exactly Happens in a Creative Writing Workshop?
A good question to ask and one well answered in this video from author, Toby Litt. I've been in a lot of writing workshops and they have mostly been about sharing and critiquing each other's work. Which is terrifying, of course. But if you find yourself a really great workshop, that feedback and community can transform your writing. I'm a fan of workshops!
---
Why aren't you writing faster than you are?
I'm not sure this question ever gets answered in this piece, but I do know there are several nuggets of excellent writing advice you might like.
---
This is very cool. You know those poems you can make out of a wall of text and a black sharpie? Made semi-famous most recently by should-be friend of the newsletter, Austin Kleon? Well now you can make your own digital versions.
---
A collection of notes, art and other nonsense found in library books at Oakland Public Library. Super stuff.
---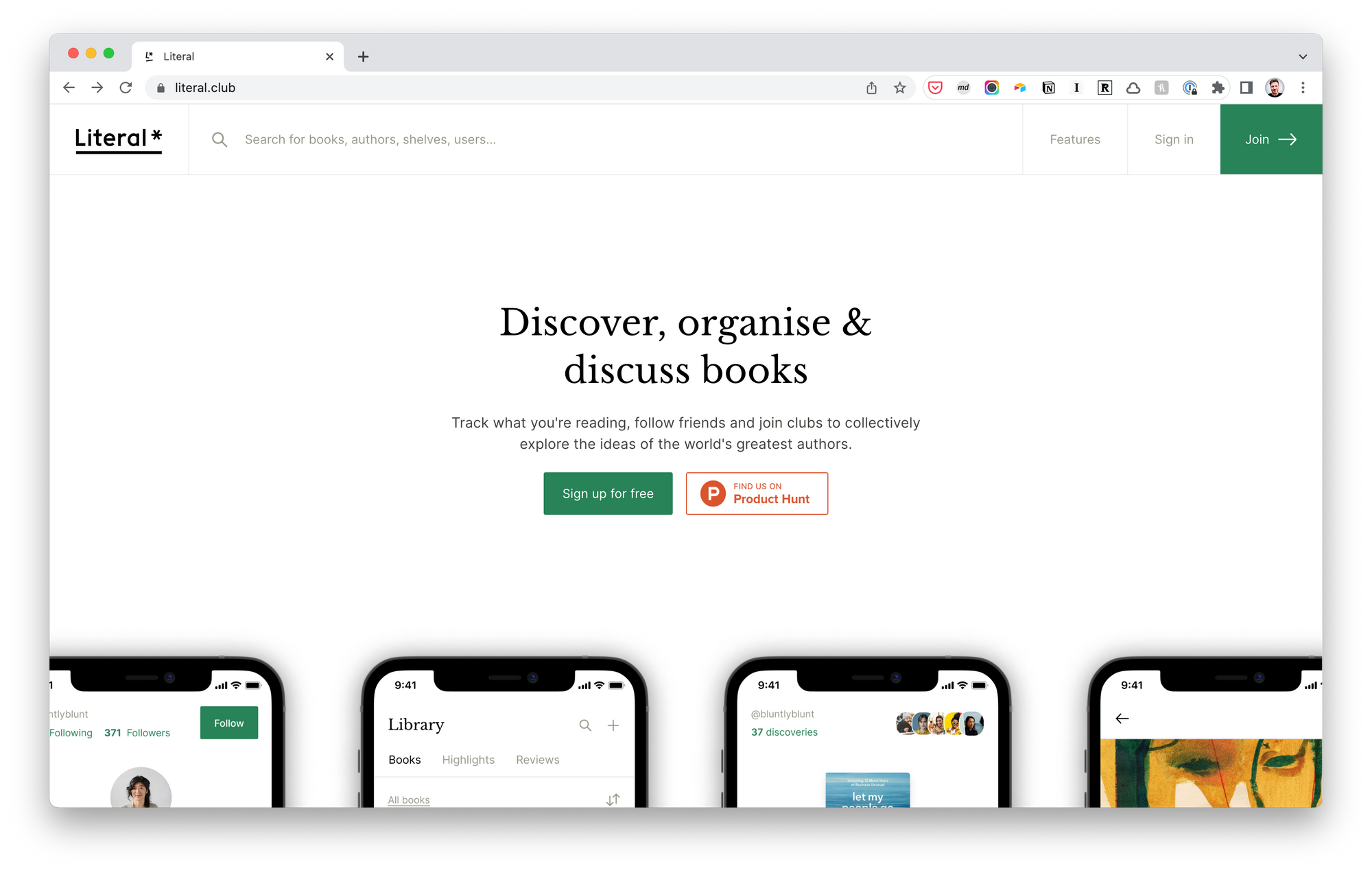 Literal – discover, organise and discuss books
Another app for tracking your reading and finding new books to read. I do think these things would be better if they just said, "Like Goodreads but better and not owned by Amazon." Sold!
---
Tweets of the week
So many bad tweets. These are good ones. Follow @iainbroome on Twitter or @DraftModeHQ for newsletter notifications.
---
First-time reader?
Draft Mode is a weekly newsletter by Iain Broome, author of the novel, A is for Angelica. Join 1500+ subscribers and start receiving tools and tips that help you improve, publish and promote your writing.
Join 1600+ super subscribers
I send two regular newsletters. Draft Mode (biweekly) is about the writing process, writing resources, creativity and being an author. Minifictions (monthly) features five original pieces of flash fiction.
Sign up once. Choose your newsletters.
Subscribe now