YouTube channels, selling your work, and how to self-publish a book
Plus other links on taking small steps, author bios and finding publishers.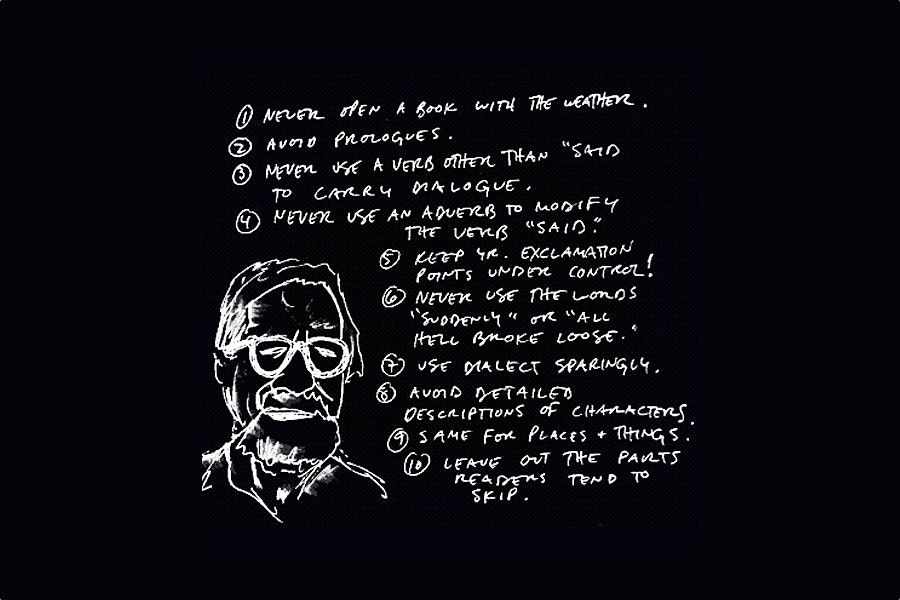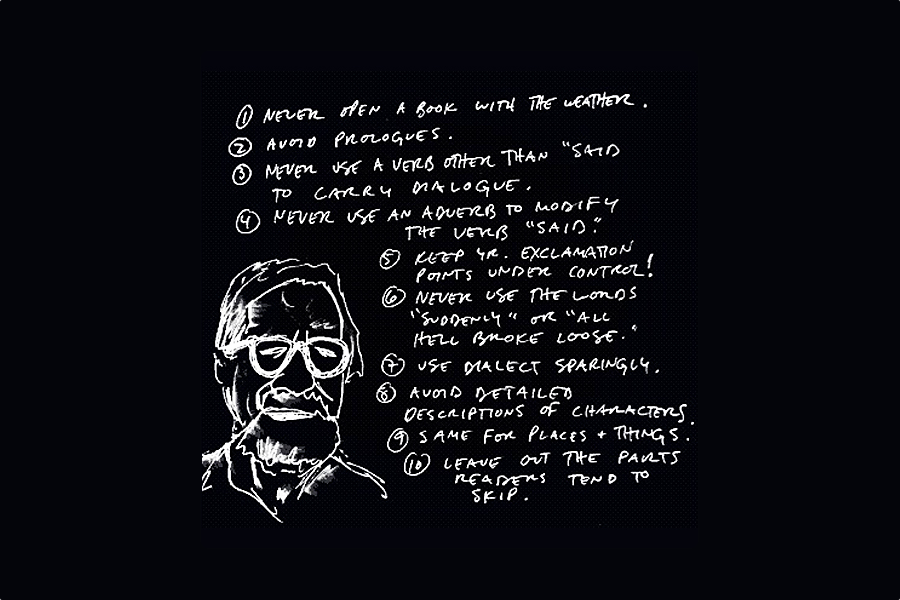 It's newsletter time again!
I need to say another huge hello and offer an introductory elbow touch to the many new subscribers who've joined us since the last issue of Unslush. Most of you came via the For The Interested newsletter. Which is excellent. As you know. Go sign up if you haven't already.
The image above features some writing rules from Elmore Leonard, American novelist and screenwriter. I get can get on board with just about all of them. Especially 10.
Enjoy the links I've found for you below. And please, if you find this newsletter useful, please send it on to someone else who will like it too.
Go get stuck in...
---
Links of the week
Every issue I collect and share the best advice, apps and other shenanigans that I find on my internet travels. Find something useful? Subscribe for free.
The Best YouTube Channels for Writers
There is so much gold on YouTube for writers. Channels galore. I'd like to start my own channel up again, though I am not sure I will top the time I accidentally created a hugely popular YouTube tag called On My Shelf. It was a silly idea. But it caught on. And now no one remembers who started it. Anyway, check out some great channels!
---
15 Steps to Self-Publish Your Book
Fantastic overview of the process you need to go through to self-publish a book professionally. It's full of practical advice and gives you a good idea to what to expect. I can also recommend K.M. Weiland's other writing-related advice on outlining and how to structure a story.
---
How to Sell Digital Downloads On Your Own Website
This is a super post from the team at Podia. They do lots of great content for people who make stuff on the internet, actually. Want to sell your ebook? A guide to writing (or anything else)? This piece includes lots of practical advice on selling through your own website.
Exciting note: I'm using Podia to create and sell my own writing courses and guides.
---
How small steps lead to great progress
This from Bec Evans on the Prolifiko blog looks at how you can tackle large projects – like writing a book – by taking it one small step at a time. It's so important, but easier said than done. It can be hard to look past that feeling of 'Oh my goodness I need to write a whole book!'
---
Bear is great. It's one of the three writing apps I use every day. This post is by software engineer, Jonathan Clem, who uses the Bear app to take and store all his notes. I found it really interesting to read how he uses the built-in tagging feature to stay organised.
---
Best of the rest
---
Help us grow 🌱
If you enjoy this newsletter, there are three things you can do to help it (us!) grow and reach more people. Which would be lovely.
Share it with someone else. Forward the email. Post on social.
Click/tap the little ❤️ icon there at the bottom. It actually helps.
---
Tweets of the week
Tweets are but dirty plates in a sink full of unwashed crockery. But some of them are quite good. You can follow @iainbroome and @unslush on Twitter.
---
First-time reader?
Unslush is an email newsletter written and published by Iain Broome, freelance copywriter and author of the novel, A is for Angelica.
Join 800+ other fine people and subscribe for free to get the best writing and publishing-related links sent straight to your inbox. Learn more and sign up.
Join 1600+ super subscribers
I send two regular newsletters. Draft Mode (biweekly) is about the writing process, writing resources, creativity and being an author. Minifictions (monthly) features five original pieces of flash fiction.
Sign up once. Choose your newsletters.
Subscribe now