Book design, Trello templates and how to use your notebook
Plus how to write a book and a very pretty weekly planner.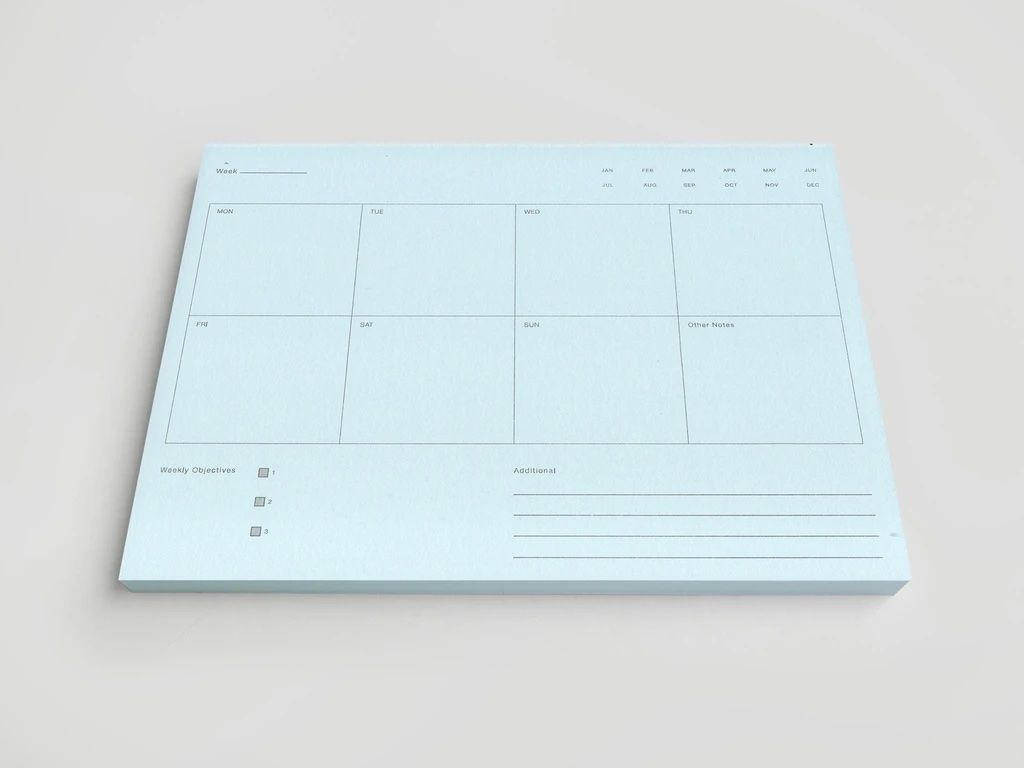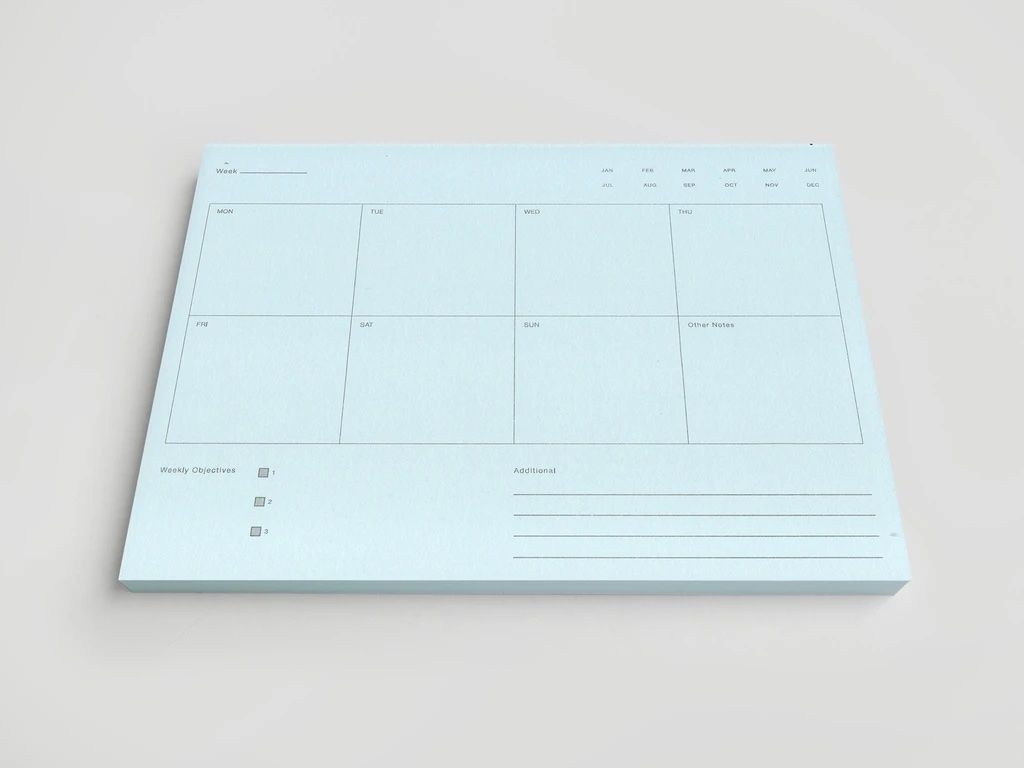 Hello everyone and a polite curtsy to all 20+ new readers this week. Thanks for joining us. Tell your friends to come along too. All the info here.
See that lovely-looking weekly planner in the image above? It is from the always-delightful Present and Correct, a stationery shop that will keep both you and your wallet busy for the next 20 minutes.
Now, I use Todoist to keep track of what the hell I'm supposed to be doing each day. But I also throw in a load of Post It notes on walls and windows. It can be very confusing, so I've been looking for something like this planner. I'll take an exciting picture when it arrives.
In other news, I'm still working on updating my website. It's looking prettier. I'll explain my plans a little more in a future email, but I can tell you now I've moved from WordPress to Ghost. It was much trickier than I imagined it would be.
If I had to do it all again, I would likely use Gloat, which is run by a chap called Dan Rowden, a developer who knows his Ghost and does all the tech stuff for you for a very reasonable price.
Enjoy this week's carefully curated content.
---
Links of the week
Every issue I collect and share the best advice, apps and other shenanigans that I find on my internet travels. Find something useful? Subscribe for free.
The hilarious art of book design
This is a great (and very funny) talk by book designer, Chip Kidd. Lots of good stuff on the importance of first impressions and how to show not tell. I send this to you on the day 600 books are published in the UK. Writing a book is very difficult. Publication too. Getting noticed? Cripes alive.
---
10 Trello templates for writers
While I use Todoist for my own tasks, I've long been a Trello fan for managing projects and working with other people. This collection of templates are a great way for you to get started if you want to organise your own writing projects.
---
I've never quite found the right system for keeping a regular notebook. This piece from the theatre of christi newsletter features a simple five-point method that is not at all complicated but still sounds really useful. I like the idea of taking the best stuff from one notebook and adding it to the next.
---
How to Write a Book: 23 Simple Steps from a Bestseller
There are two things I like about this bumper guide by Jerry Jenkins. First, it is full of practical advice on writing and putting yourself in a position to complete a big book project. Second, it's actually quite pretty and set out in a way that makes it easy to go back and find the best bits.
---
How I turned my toxic Twitter timeline into a free learning resource
This is an interesting one. Twitter has changed so much in the last few years, but if you use it well you can get lots from it without having to put up with too much nonsense. I'm a big fan of Twitter lists and bookmarks to help me get to and keep the good stuff. But taking the time to make sure you are following the right people – and liking the right content – is probably time well spent.
---
Best of the rest
---
Help us grow 🌱
If you enjoy this newsletter, there are three things you can do to help it (us!) grow and reach more people. Which would be lovely.
Share it with someone else. Forward the email. Post on social.
Click/tap the little ❤️ icon there at the bottom. It actually helps.
---
Tweets of the week
Tweets are but weeds in an overgrown lawn scattered with stinky dog muck. But some of them are quite good. You can follow @iainbroome and @unslush on Twitter.
---
First-time reader?
Unslush is an email newsletter written and published by Iain Broome, freelance copywriter and author of the novel, A is for Angelica.
Join 800+ other fine people and subscribe for free to get the best writing and publishing-related links sent straight to your inbox. Learn more and sign up.
Join 1600+ super subscribers
I send two regular newsletters. Draft Mode (biweekly) is about the writing process, writing resources, creativity and being an author. Minifictions (monthly) features five original pieces of flash fiction.
Sign up once. Choose your newsletters.
Subscribe now