Mind mapping, time confetti and my current desk setup
Plus learning to publish, Josh Kaufman's research system and classic writing mistakes to avoid.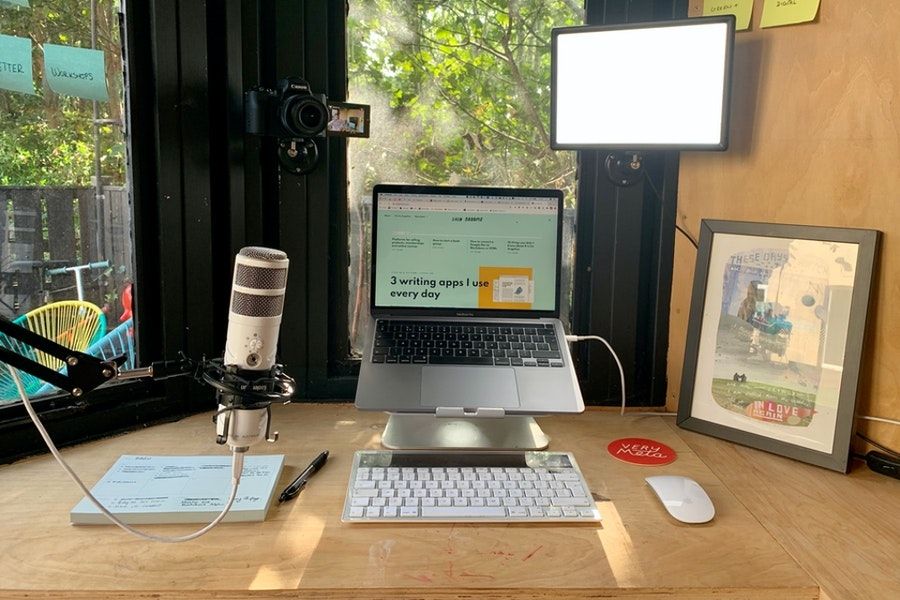 Hello there. Iain Broome here sending you another edition of Unslush, the newsletter for writers who want to improve their craft and build a readership.
I'm testing that line out. What do you think?
Above you can see a very quickly taken picture of my (second) desk in my writing shed. I'm about to start creating an online course for writers and this is my setup. It's very straightforward. Having lots of daylight helps. Hopefully – it will work a treat.
List of items (clockwise):
A little more info on the LED panel. Despite the natural light, for some reason I have found myself in shadow on client video calls. So I did a little research and that panel, which you can fit to any sensible mount and has both brightness and colour controls, has done the trick. It's pretty inexpensive too.
Speaking of mounts, the LED panel and the camera are on small wall mounts that you'd typically use for security cameras. I just screwed them into the wooden frame of the shed and now I have fixed points for shooting video and lighting up my big ol' face.
Got questions? You can leave a comment on the public version of this newsletter.
Want to improve your writing? Get on the mailing list for the course I'm making.
That's it. Enjoy the links!
---
Links of the week
Every issue I collect and share the best advice, apps and other shenanigans that I find on my internet travels. Find something useful? Subscribe for free.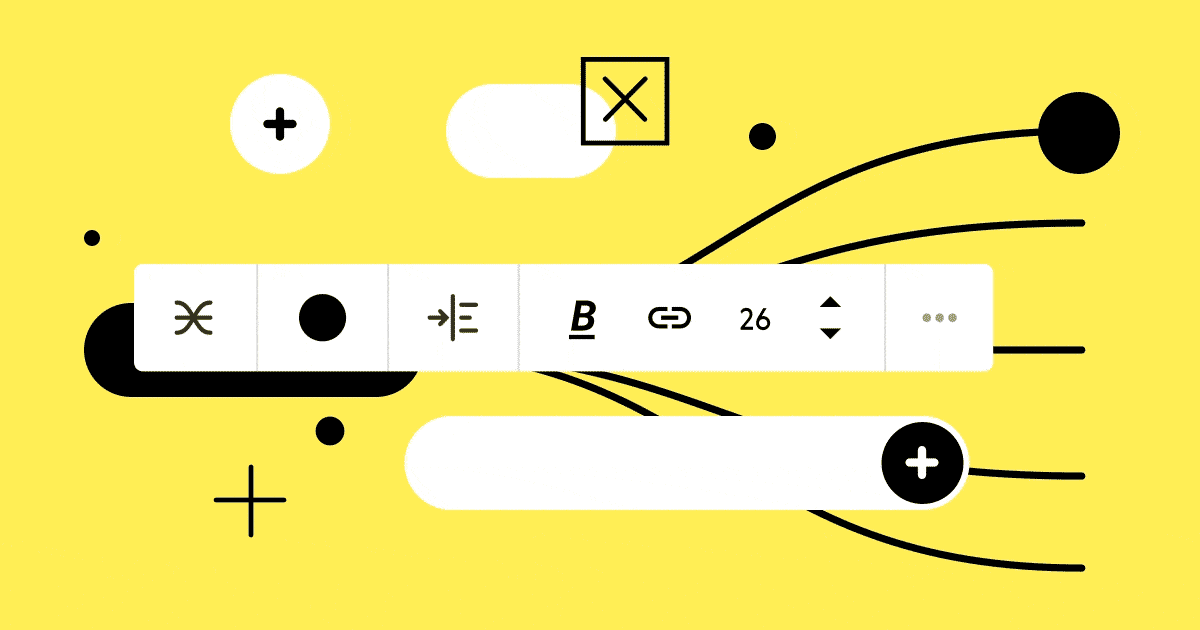 Miro Mind Maps – a new mind mapping tool
I've used Miro a lot over the summer, both to figure stuff out and with the participants of some writing workshops I've been running. It's a great tool for visualising ideas and making plans. The new mind map feature looks ideal if you're looking to sketch out and understand your next book project. (Or anything really.)
---
How to increase productivity and start publishing
Jack Conte is the founder of Patreon and a pretty prolific creative person. This talk is fantastic. He shares how he has learned to make a distinction between finishing and publishing. And how important it is to find a way to say 'Enough!' and move on. Super stuff. Must watch.
Found this via For The Interested newsletter.
---
How Josh Kaufman reads, writes, takes notes and does research
This is a tiny goldmine for all you writers out there who like to fiddle with your systems. Kaufman explains his entire process and covers both the analogue and digital tools he uses to get things done. I love this stuff. And I especially love that he is a fellow Ulysses fan.
---
Classic writing mistakes and how to avoid them
These tips from Scott Pack are great and apply to all writers. The advice on writing dialogue is really good and I am always a big fan of adding a little redundancy, if that is even possible. Leave space for some imagination. Don't fill all the gaps. Lovely stuff.
---
How to snatch time to write when you have none
Time confetti. That's what this piece in Prolifiko is calling those odds and ends we have throughout the day when we do something but also sort of nothing. Our lives are made up of much time confetti. Should we be using it to get little bits of writing done?
---
Best of the rest
---
Help us grow 🌱
If you enjoy this newsletter, there are three things you can do to help it (us!) grow and reach more people. Which would be lovely.
Share it with someone else. Forward the email. Post on social.
Click/tap the little ❤️ icon there at the bottom. It actually helps.
---
Tweets of the week
Tweets are but rubbery teats on an especially unglamorous pig. But some of them are quite good. You can follow @iainbroome and @unslush on Twitter.
---
First-time reader?
Unslush is an email newsletter written and published by Iain Broome, freelance copywriter and author of the novel, A is for Angelica.
Join nearly 900 other fine people and subscribe for free to get the best writing and publishing-related links sent straight to your inbox. Learn more and sign up.
Join 1600+ super subscribers
I send two regular newsletters. Draft Mode (biweekly) is about the writing process, writing resources, creativity and being an author. Minifictions (monthly) features five original pieces of flash fiction.
Sign up once. Choose your newsletters.
Subscribe now