The future is here
How to write a short film, deciding what to write, writing with an AI helper, changing the publishing industry.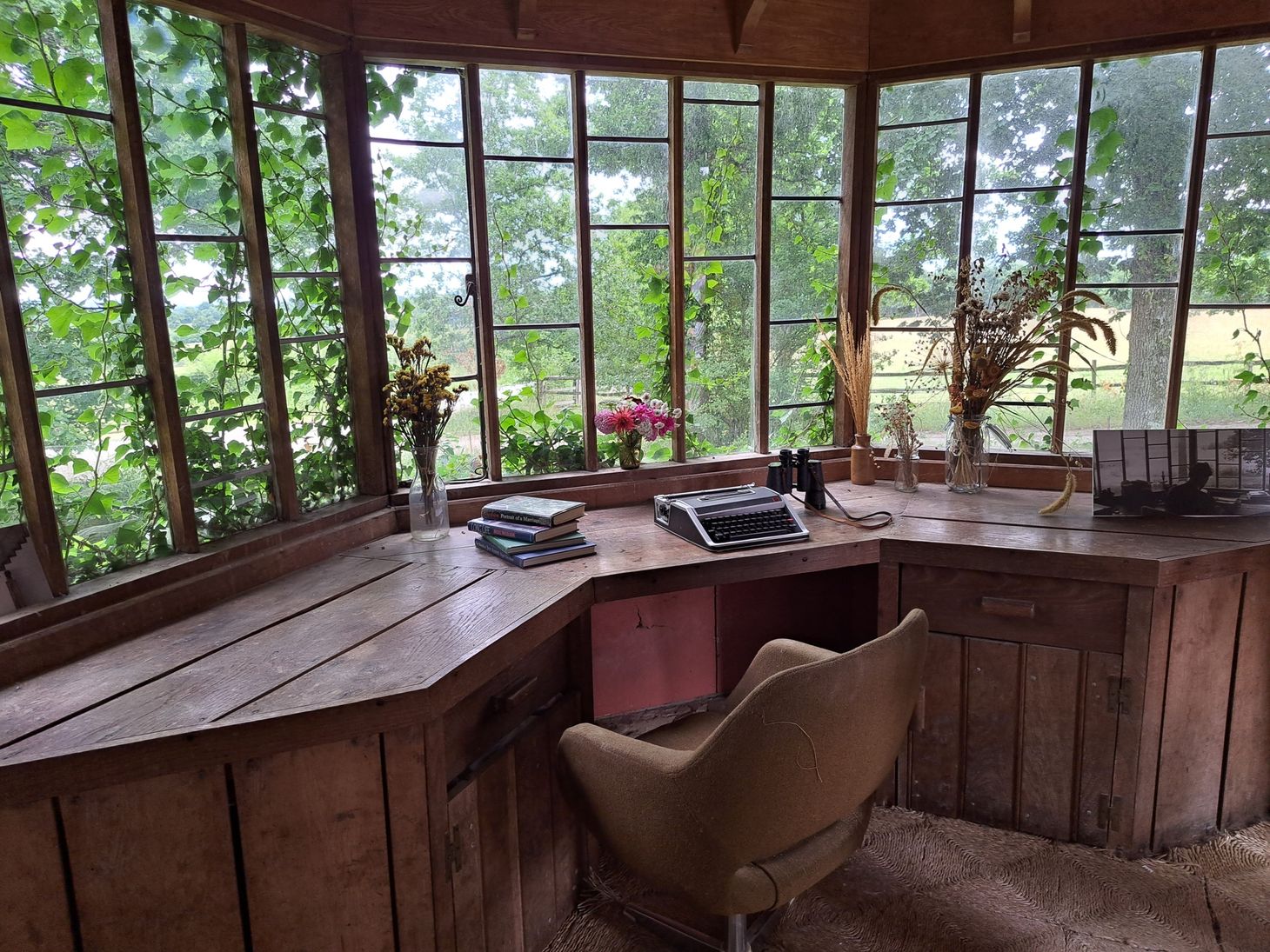 Another edition of the Draft Mode newsletter right here for you in your inbox, flung over with love by yours truly, Iain Broome.
This is the last Draft Mode for a couple of weeks as we are off on holiday to do all our childcare in another country instead. Hooray! It's actually going to be rather nice and the kids very much deserve a break after 2.5 years of Covid times.
What am I over-optimistic about? Well I can tell you I have packed two books and a new notebook for me to write and plan some fiction. My laptop is staying at home, which means I'm attempting that rare thing for a holidaying freelancer: no client work.
It's been a super-busy couple of months but I still plan on launching the Draft Mode Bookmarks directory, memberships and a new newsletter, plus other exciting stuff asap.
Hope you're having a lovely summer so far. Speak soon.
Iain
PS The image above is Nigel Nicolson's writing room, a gazebo built with exact dimensions of Apollo II lunar module, in 1969. (Found via Alex Catherwood)
---
Links of the week
Every issue I collect and share the best advice, apps and other shenanigans that I find on my internet travels. Find something useful? Subscribe for free.
Smashing video on some of the challenges and techniques that come with writing a short film. Made by Tyler Mowery of practicalscreenwriting.com.
---
"What one thing would you change about book publishing?"
Cracking question from Sam Missingham on Twitter and a whole host of fantastic replies for you to sift through and read.
---
Great post by Chrissy Hennessey on a problem I know to well – not knowing what to work on when the very short windows of opportunity arrive.
---
Pacemaker : A Word Count Planner for Writers
You know, I can't remember whether I've shared this with you already or not. But it was shared in Chrissy Hennessey's article linked to above and I think you might find it useful. Basically, tell it how many words you want to write, set a deadline and it will tell you how many words a day that would be.
---
Sudowrite – beat writer's block with AI
I am super-fascinated by this new AI writing platform co-founded writer and Draft Mode reader (👋), Amit Gupta. The quill-wielding literary traditionalist in me wants to scoff at the idea, but actually it could be a fantastic way to get prompts, work out plot ideas and analyse your own writing style or voice.
And if you want more on this sort of thing, you should read how independent writers are turning to AI too. The future is here! Zoiks!
---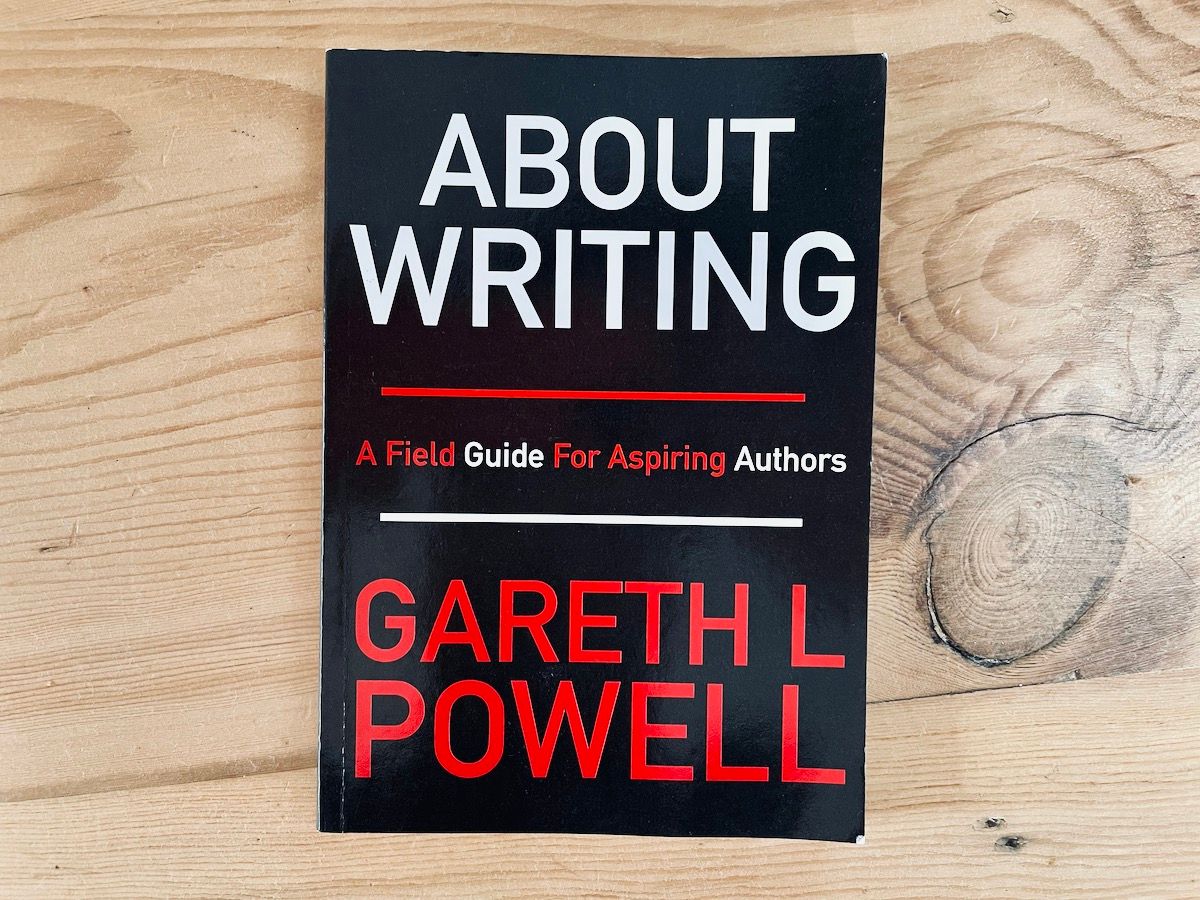 About Writing by Gareth L. Powell
This is a fantastic book about... writing. I've got this original version, but there is a newer model that's just come out which I recommend you get your hands on. It's full of practical advice and wisdom from someone who has been there and done it. And it's written in nice, short chapters too, so you can easily go back and find your favourite nuggets at your leisure.
---
Tweets of the week
So many bad tweets. These are good ones. Follow @iainbroome on Twitter or @DraftModeHQ for newsletter notifications.
---
First-time reader?
Draft Mode is a weekly newsletter by Iain Broome, author of the novel, A is for Angelica. Join 1500+ subscribers and start receiving tools and tips that help you improve, publish and promote your writing.
Join 1600+ super subscribers
I send two regular newsletters. Draft Mode (biweekly) is about the writing process, writing resources, creativity and being an author. Minifictions (monthly) features five original pieces of flash fiction.
Sign up once. Choose your newsletters.
Subscribe now