Run and weep
Track your time, stories as systems, writing around a full-time job, book sales funnels and the art of the novella.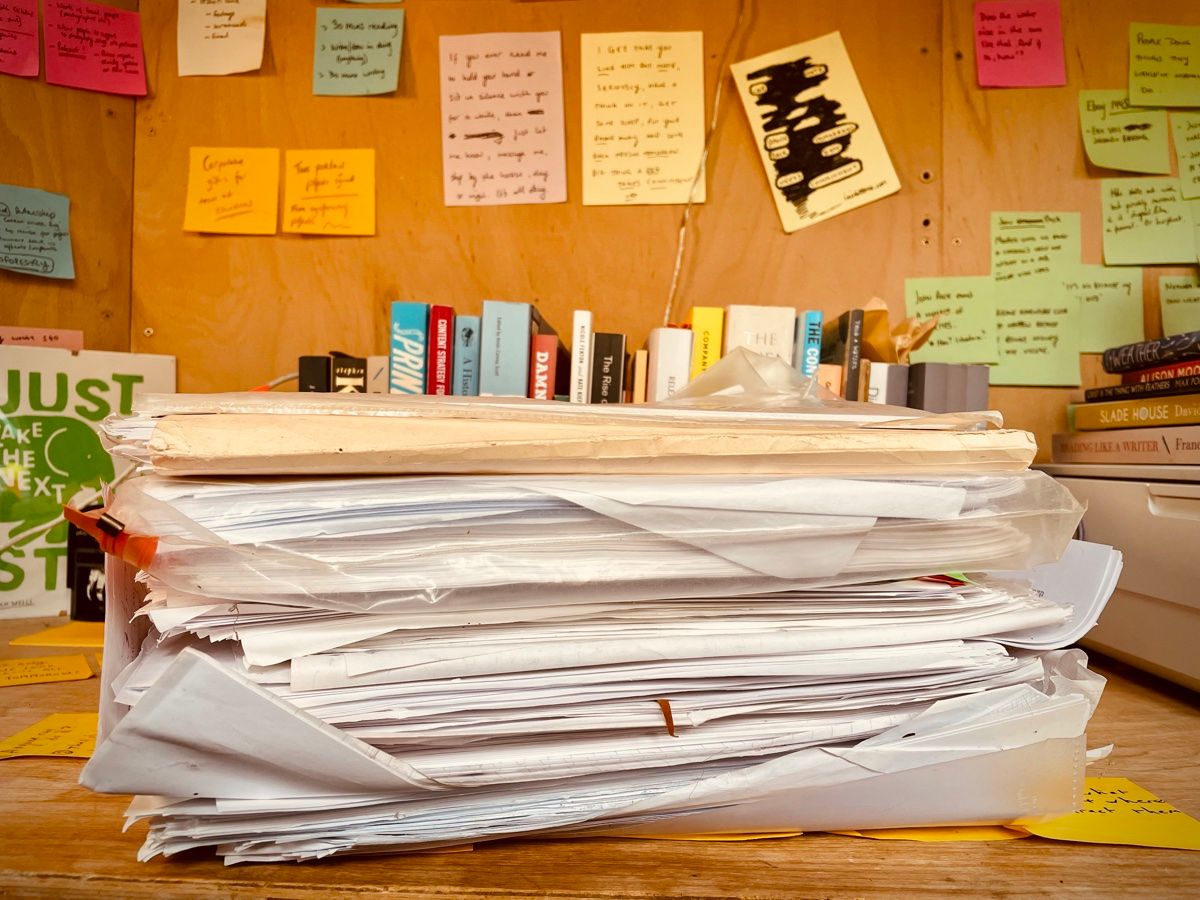 Another week flies by, but here I am in your inbox with another edition of the Draft Mode newsletter. Thanks for reading. You're the very best.
So, on Monday the latest version of Ghost was released. Ghost is the platform I use to host and run both my website and this very newsletter. I love it very much and I'm excited about the update, mostly because it allows me to do one particular thing: multiple newsletters.
Last year, you might remember I ran Pieces, a pop-up newsletter that lasted three weeks and documented my writing retreat. I had to use a separate email platform, but now I can do that sort of thing from one place.
And if you promise not to tell anyone, you can sign in to your account right now and subscribe to something I plan to launch over the Summer. I'll write more soon with actual information, but it exists and you can press the magic button.
Okay. Onwards. Enjoy the mega writing content below!
With 1000 cuddles,  
Iain
PS The image above is a stack of edits from when I was working on the final stages of my debut novel, A is for Angelica. Found them in the cupboard!
---
Links of the week
Every issue I collect and share the best advice, apps and other shenanigans that I find on my internet travels. Find something useful? Subscribe for free.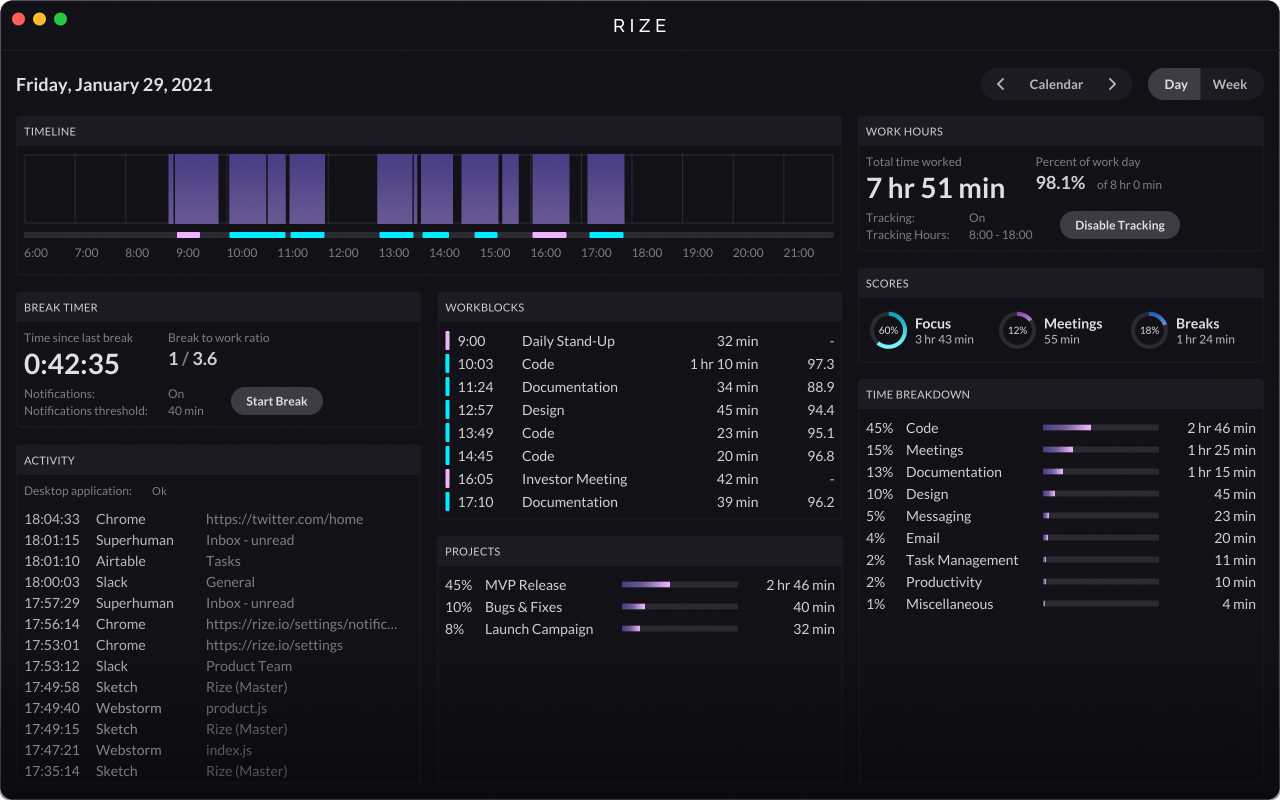 Rize – Maximize Your Productivity
I've just started using this simple, but very well put together app that tracks your time. I'm a daydreamer. Easily distracted. And Rize seems like a fantastic way to keep me honest. You don't have to do much to set it up, either. Just let it run and weep later when you see how long you spent on Twitter or checking the news.
---
George Saunders on what makes a work of art beautiful
First, are you subscribed to George Saunders' wonderful newsletter? Get on that right away. Second, I loved this very short letter that isn't specifically about writing but is also everything to do with writing.
Saunders invites us to watch and compare two fight scenes from Charlie Chaplin. By the way, please do so! They are brilliant and perfectly illustrate the idea of stories being an organised system, as Saunders puts it.
---
How to Fit Writing Around a Full-Time Job
I am always sceptical of this sort of post because often they just tell you to – you know – just find the time, ya great nit. But this has some good practical ideas, including trying to carve out a set time every day that is just for writing, even if it's a short period. Routine! Momentum! Be kind to yourself!
---
How to Create a Book Sales Funnel
There are loads of marketing blogs that will tell you all about sales funnels, but this is nice because it's specifically written with writers in mind. And it's not just for self-published authors too. There is plenty in here for anyone who wants to get a bit more strategic about building a readership.
---
Oh, I quite enjoyed this piece on the novella by Victoria Shorr. It does a great job of explaining the joys of tight, intense stories. But it's also an interesting take on writing what you can given your circumstances. Quite inspirational.
---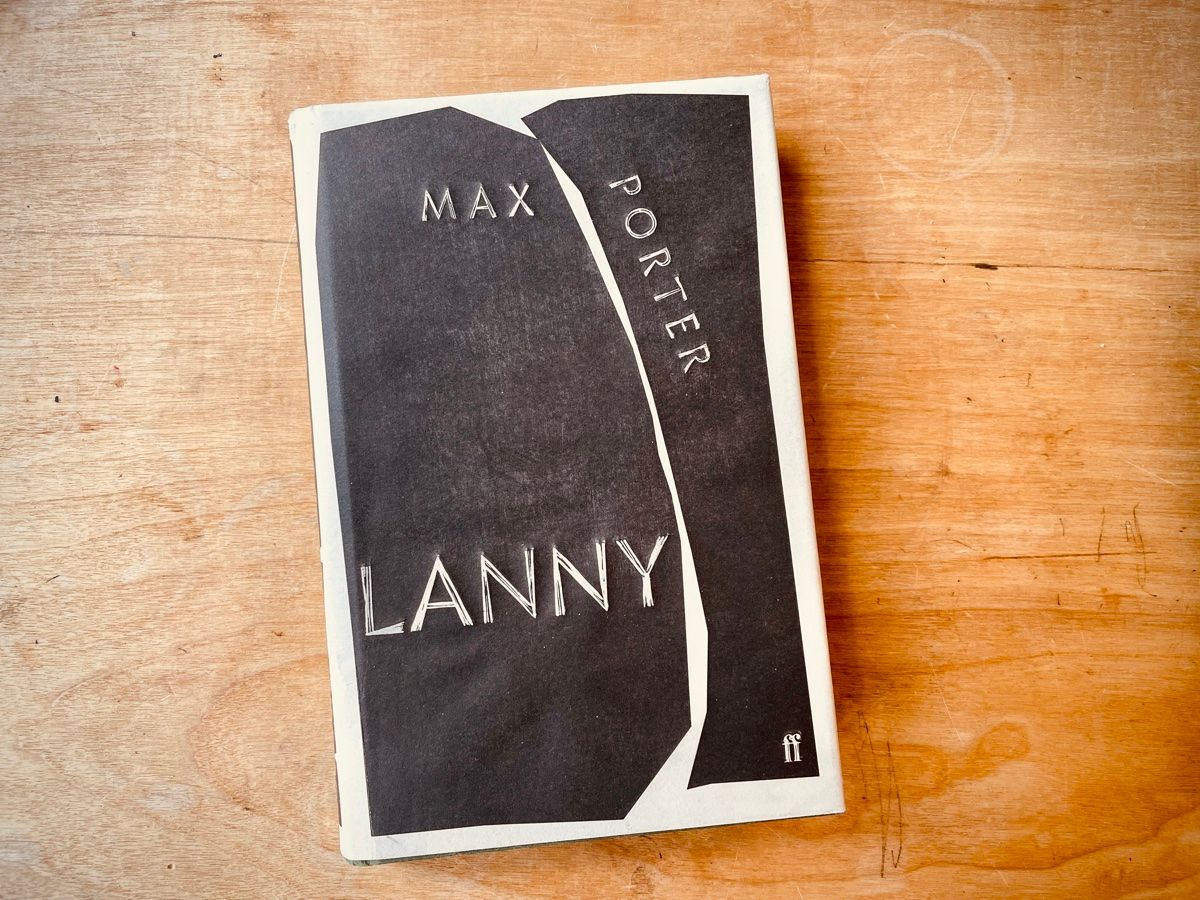 I love this novel. One of my absolute faves from the last few years and a smash hit with my book club. It's about a child that goes missing in a small village, but it's also about the village itself and the curious people who live there. Magical.
You can also watch Max Porter talking about Lanny in detail or even briefly reading from the novel.
---
Tweets of the week
So many bad tweets. These are good ones. Follow @iainbroome on Twitter or @DraftModeHQ for newsletter notifications.
---
First-time reader?
Draft Mode is a weekly newsletter by Iain Broome, author of the novel, A is for Angelica. Join 1500+ subscribers and start receiving tools and tips that help you improve, publish and promote your writing. Subscribe for free.
Join 1600+ super subscribers
I send two regular newsletters. Draft Mode (biweekly) is about the writing process, writing resources, creativity and being an author. Minifictions (monthly) features five original pieces of flash fiction.
Sign up once. Choose your newsletters.
Subscribe now