Writing sprints, blackout poetry and content ideas for your newsletter
Also featuring some exciting news of my own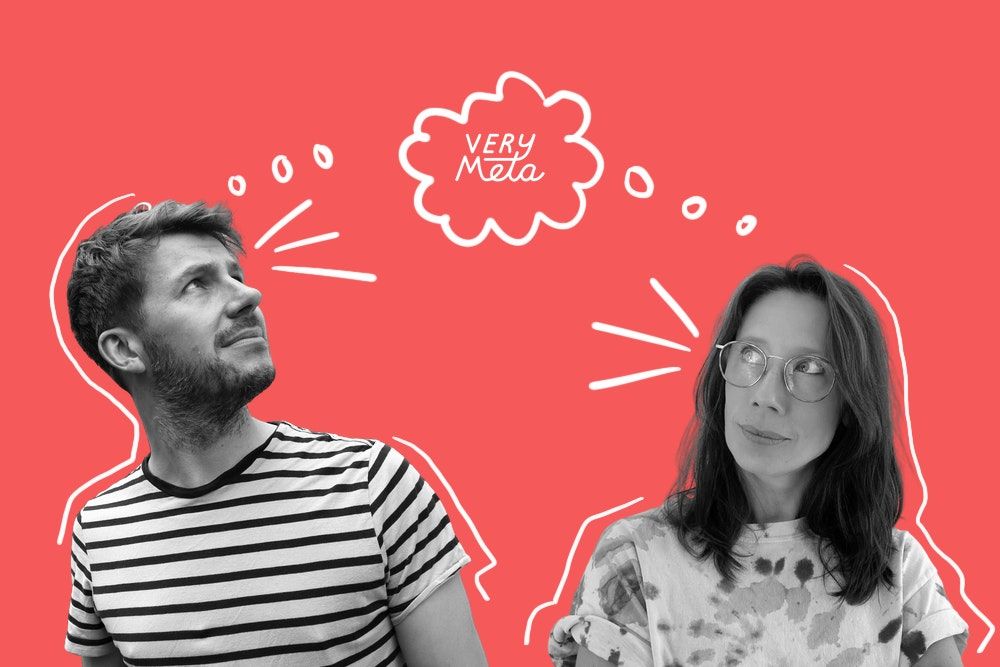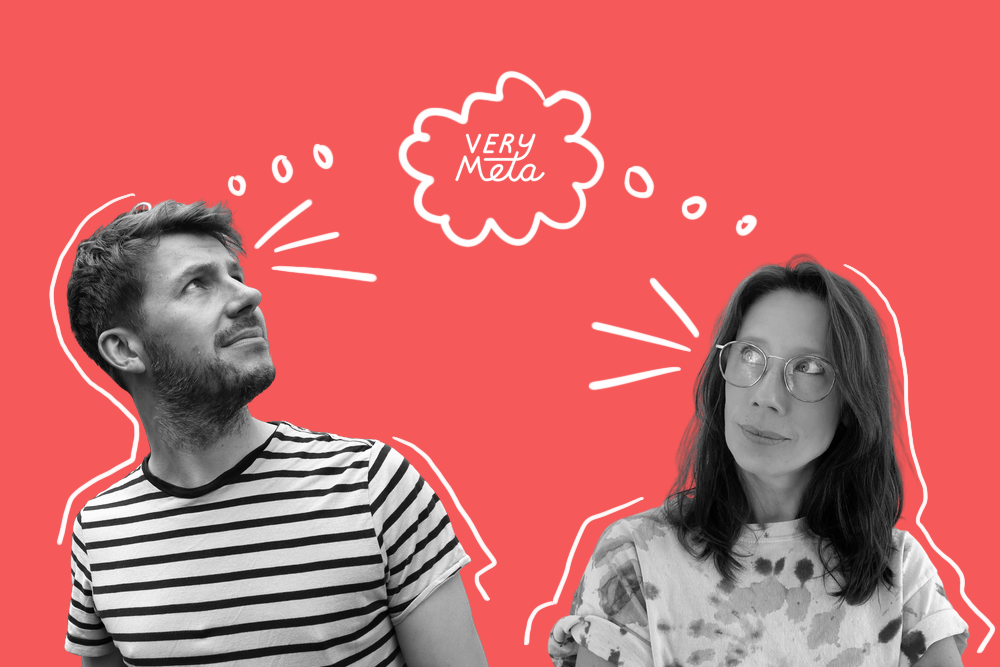 Some exciting news from me in this issue.
Those of you who've been following my internet travels for a while will remember the last 60-odd episodes of the Write for Your Life podcast were co-hosted with Donna Sørensen. She was the one with the xylophone.
Well, we're teaming up again as she is now the other half of Very Meta, my (our) freelance content studio. I'll continue as before here in the UK, while Donna does her thing out of her rather lovely mezzanine office in Copenhagen, Denmark.
Two content professionals. Two countries. One brand.
Sounds pretty cool, right? And I can tell you that after just three months of being freelance, Donna is already absolutely flying. She's also been a much-needed source of support for me as I try to manage my workload alongside four kids during lockdown.
You can read more about what we're up to on the Very Meta blog.
And once the world has settled down a little (especially my world) we are hoping to launch a podcast to talk shop and document our rather novel approach to running a business (or two).
---
Links of the week
Every issue I collect and share the best advice, apps and other shenanigans that I find on my internet travels. Find something useful? Subscribe for free.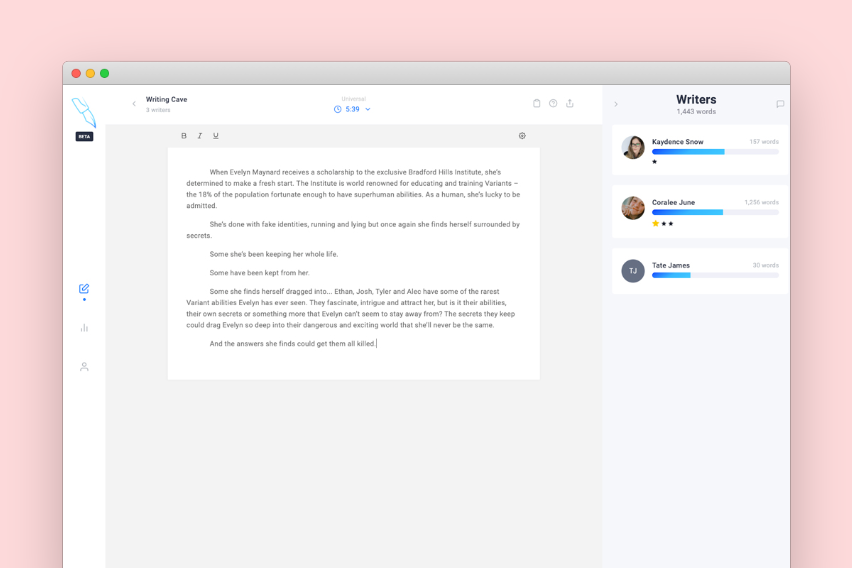 Ohwrite: Word Sprinting with Friends
This is a really interesting idea. It's a web app that allows you to create a 'room', invite some writer pals to join you and then word sprint for a set time. You can see each other's progress and chat directly in the site.
Who fancies some Unslush writing sprints? I'm serious. Reply if you're interested!
Further reading: How To Write In Sprints and Why
---
Where do you get your story ideas from? Joe Dunthorne, author of the excellent Submarine, gives you some practical pointers on generating interesting storylines. Turns out tall tales aren't necessarily fired into our brains by some mystical overlord.
Further reading: Abandon your muses, they're a work of fiction!
---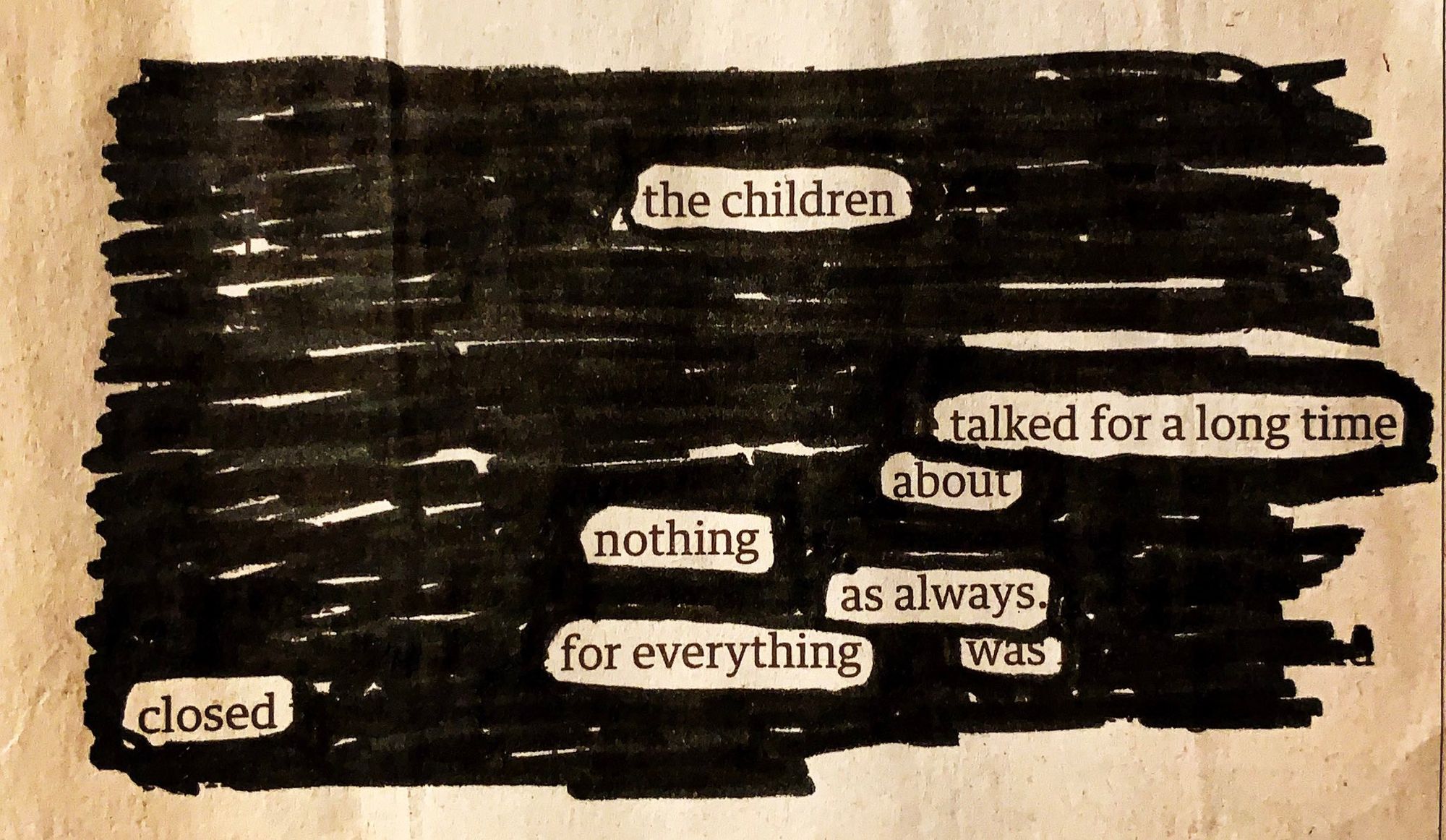 I had a go at writing a little blackout poetry yesterday. This took about 10 minutes. It's amazing what jumps out of the page at you, isn't it? I dedicate it to my fellow parents in lockdown. Fancy writing your own blackout poem? Check out these instructions. It's not rocket science.
Further reading: How Austin Kleon ended up publishing blackout poetry to 140,000+ people
---
Writing, Pitching & Promoting in the Age of the Coronavirus
Jane Friedman has published this great interview by Sangeeta Mehta, a former acquiring editor of children's books at Little, Brown and Simon & Schuster, with literary agents Stefanie Sanchez von Borstel of Full Circle Literary and Leslie Zampetti of Dunham Literary, Inc.
Questions focus on writing during the pandemic, but there is much in the answers that you will find useful for all occasions. It's an insight into the life of an agent in these times too. Well worth your time.
Further reading: How to Pitch Your Book to an Agent
---
14 Content Ideas for Author Newsletters
This is interesting list and as an author myself, I note that I do barely any of this stuff here in my own newsletter. It might be different if I had a book coming out. But in general, I think a reader has to really love and author to want a newsletter from them that's all about, you know, the author.
Further reading: The Resurgence and Importance of Email Newsletters
---
Help us grow 🌱
If you enjoy this newsletter, there are three things you can do to help it (us!) grow and reach more people. Which would be lovely.
Share it with someone else. Forward the email. Post on social.
Click/tap the little ❤️ icon there at the bottom. It actually helps.
---
Tweets of the week
Tweets are but scrapings at the bottom of a particularly bad barrel. But some of them are quite good. You can follow @iainbroome and @unslush on Twitter.
---
First-time reader?
Unslush is an email newsletter written and published by Iain Broome, freelance copywriter and author of the novel, A is for Angelica.
Join 750+ other fine people and subscribe for free to get the best writing and publishing-related links sent straight to your inbox. Learn more and sign up.
Join 1600+ super subscribers
I send two regular newsletters. Draft Mode (biweekly) is about the writing process, writing resources, creativity and being an author. Minifictions (monthly) features five original pieces of flash fiction.
Sign up once. Choose your newsletters.
Subscribe now