Writing and money, keeping a notebook and an email RPG
Contains infrequently asked questions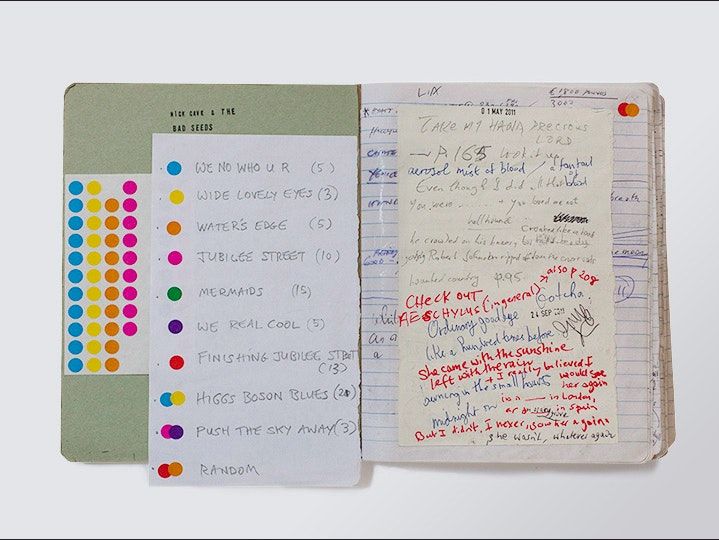 Ever get asked to contribute something to a popular blog alongside other 'experts' and find yourself the odd one out when it gets published?
That happened to me this week, as I shared my very exciting opinions on whether a website should have an FAQ page or not. Pretty controversial stuff, it turns out.
I mention it because I have written for said blog before – the ace GatherContent – and one post proved very popular. It was about how to write in plain English. Which is kind of my thing. Or one of my things. I also like email newsletters (✉️) and cold rice pudding (🥣). You might find it useful. The blog post. About plain English.
Whatever. It's late here. I'm very tired. Enjoy the following internet links.
---
Links of the week
Every issue I collect and share the best advice, apps and other shenanigans that I find on my internet travels. Find something useful? Subscribe for free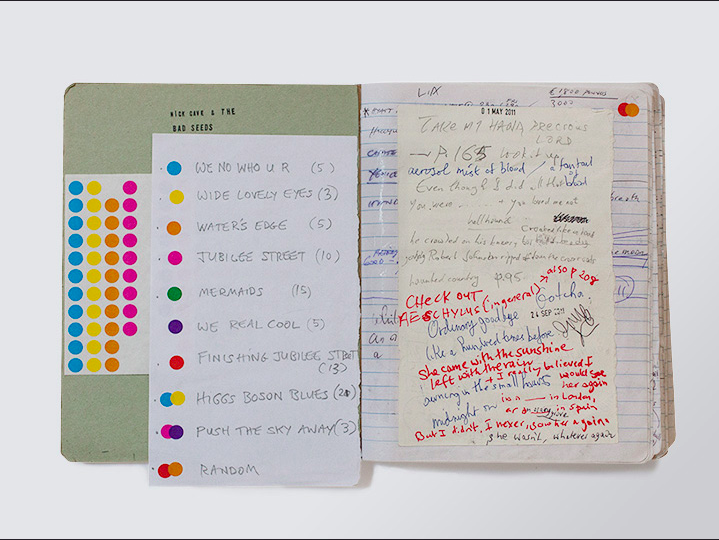 How to Keep a Writing Notebook: A Peek into the Notebooks of Famous Writers & Thinkers
Some good ideas and examples for keeping a writing notebook in this blog post by Nicole Bianchi. Are you one of those people who's always scribbling stuff into a notebook? I used to do it much more than I do now, but maybe that's because I'm a lot busier. And tend to need my hands free for babies, pointing and tearing my hair out.
The lovely notebook above belongs to excellent author and musician, Nick Cave.
---
Adventure Snack – a 'choose your own adventure' newsletter
Imagine every week you receive an email that's also the beginning of a story and comes with various options for you to choose its conclusion? Neat idea, I reckon. Adventure Snack is by Geoffrey Golden who has written for the likes of Disney and Warner Bros. (Also now an Unslush subscriber 👋 too.)
---
A dirty secret: you can only be a writer if you can afford it
This piece by author, Lynn Steger Strong in the Guardian is a great read. I think most of you who've followed my writing journey so far associate my lack of a second novel with me having had four children since A is for Angelica was published. There's some truth to that. But honestly, it's more about money.
Sure, having four children in seven years makes the money thing even more tricky than it would be if I'd had, say, fewer children. However, the fact that first time round I earned around £1600 for a book (and audiobook) that took years to write, was pretty well-reviewed and sold a few thousand copies tells its own story.
This is also why I think the future for many midlist authors with an audience could be a combination of traditional publishing and paid subscriptions. The latter doesn't have to generate a full-time income – that's unrealistic. But direct and regular financial support from readers (fans!) could allow an author to go part-time in their day job and dedicate one or two days a week to being an author.
---
What Should Writers Blog About?
My own take on this has changed a bit over time. Way back, when I started my first proper blog, Write for Your Life, I wrote pithy and slightly daft posts for other writers. But then I decided – and told everyone on the Write for Your Life podcast – that other writers are lovely but don't often buy your book when it comes out.
What I have settled on is what you're reading now. This newsletter, which is also my blog, is me sharing things that I find interesting and useful and that I hope you find interesting and useful too. It's about writing, reading and being an author. There's a little bit of everything.
However, there is one thread that runs throughout. And that's my voice. Even when I'm telling you about an app or something, I hope it sounds like… me. If you're a writer and you're not sure what to blog about – my advice is not to worry too much about subject matter. Just make sure there's plenty of you in what you write.
---
Podia – sell downloads, memberships and courses
I've been looking into various platforms for selling online courses. I could do it through WordPress, but I just know it will bring a mountain of hassle. Of all the platforms I've tried so far, I think Podia will be the easiest and quickest to set up and start selling. What's for sale? Oh, I'm looking to turn some of the plain English workshop material I have into something everyone can access. (Told you it was one of my things.)
There's a 'get notified when it's ready' email list if you're interested.
---
Best of the rest
Are my favorite childhood books teaching bad things to my kids?
Top 15 Notion Tips for Beginners
How much has happened since you were born?
How to Build a Learning Machine
Audiobook Publishing and Distribution: Getting Started Guide for Authors
---
How to be helpful
If you enjoy this newsletter, there are three things you can do to help.
Share it with someone else.
Click/tap the little ❤️ icon there at the bottom.
---
Good news corner 🎉
In last week's newsletter I told you to send me your good writing news to share.
And here you go.
We kick off with Guy Windsor, writer and swordsman, whose next book, From Medieval Manuscript to Modern Practice: The Longsword Techniques of Fiore dei Liberi went to layout this week. Then we have Stacey Murray, whose debut novel is literally published tomorrow (5th March) and is called The Curious Case of Maggie Macbeth. Extra points for being set close to my home city. Finally, independent journalist and writer, James Garside has launched a paid newsletter called Chapter 23.
Are you an Unslush subscriber with writing news to share? Hit reply and let me know.
---
Tweets of the week
Tweets are but maggots in the belly of a dying carp. But some of them are quite good. You can follow @iainbroome and @unslush on Twitter.
---
First-time reader?
Unslush is written and published by Iain Broome, freelance writer and author of the novel, A is for Angelica.
Join hundreds of other fine people and subscribe to get the best writing and publishing-related links sent straight to your inbox. Head to the exciting Unslush about page to learn more and sign up.
Join 1600+ super subscribers
I send two regular newsletters. Draft Mode (biweekly) is about the writing process, writing resources, creativity and being an author. Minifictions (monthly) features five original pieces of flash fiction.
Sign up once. Choose your newsletters.
Subscribe now