Track your word count... everywhere
Plus how to build an author platform, bad first drafts and running a membership scheme.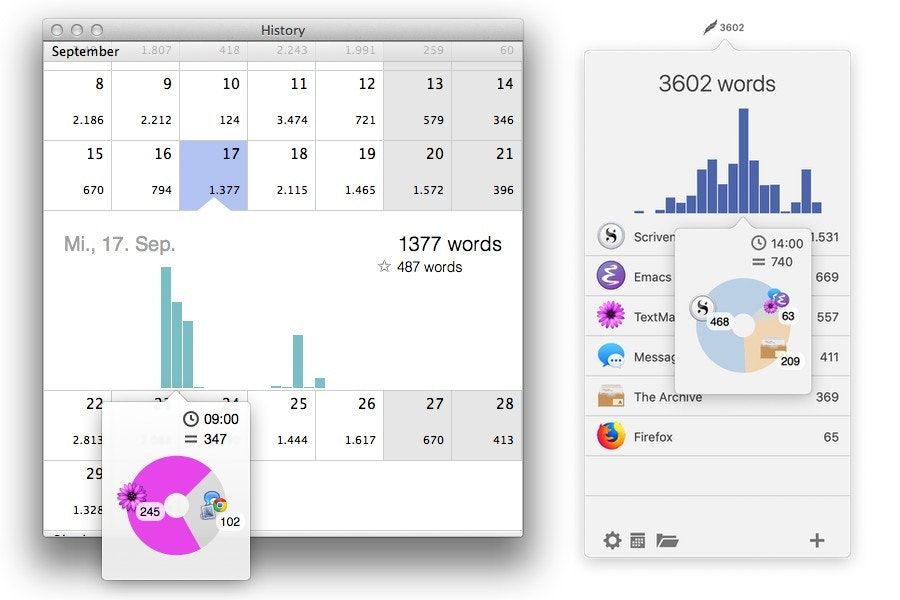 Hello there
And a happy new year.
We're well into our third national lockdown in the UK. Schools are closed. Homeschooling three kids around self-employment is a ludicrous challenge. And we also have our now 15-month old keeping us on our toes too. There's a lot going on.
So, what I'm saying is, sorry I haven't sent you an email for several weeks. To try and make sure that doesn't happen again, I'm going to scale things back a touch. Shorter intro. Fewer links. But still the same golden balls of writerly goodness.
Enjoy!
Iain
---
Links of the week
Every issue I collect and share the best advice, apps and other shenanigans that I find on my internet travels. Find something useful? Subscribe for free.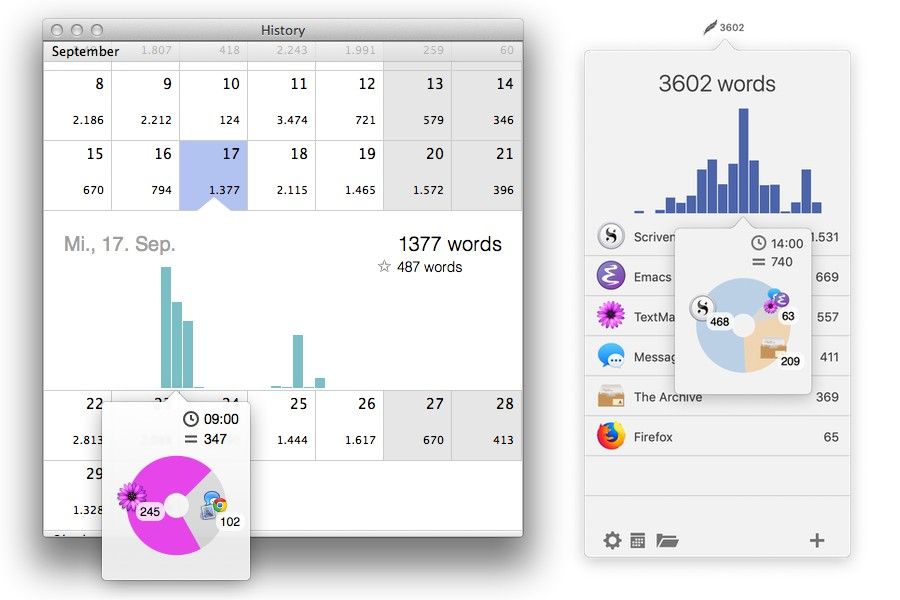 WordCounter: track your daily word count across all your apps
I saw someone talking about this on Twitter and downloaded it on a whim. And you know what, I've actually found it rather fascinating. I currently write 1000+ words a day. Just in Slack.
Other online word count tools:
Bonus Google Doc tip: hit the SHIFT+CMD+C or SHIFT+CTRL+C if you're on a PC to get all the stats on your document.
---
How To Build An Author Platform
There is some great advice in this post by author, David Gaughran. Basically, build a website and mailing list. Then be very selective about where your social media energy goes.
---
Jeanette Winterson's 10 Tips on Writing
This is an incredibly concise list of not-especially-practical writing advice. Which I don't normally go for. But there is some stuff great in here about acceptance and what to ignore.
---
All first drafts are bad drafts (and that's what makes them good)
Basically, give yourself permission to write a very rough first draft. I have not set any expectations for this year. But if I can get to rough-first-draft stage, I will be delighted.
---
Running a Successful Membership / Subscription Program
If you haven't read this by Craig Mod already, I encourage you to do so. His approach is exactly how I would want to do it. It reads like a new business model for art.
---
Tweets of the week
Tweets are but horrible hairs on the buttocks of some awful giant. But some of them are quite good. You can follow @iainbroome and @unslush on Twitter.
---
Help us grow 🌱
If you enjoy this newsletter, there are three things you can do to help it (us!) grow and reach more people. Which would be lovely.
Share it with someone else. Forward the email. Post on social.
Click/tap the little ❤️ icon there at the bottom. It actually helps.
---
First-time reader?
Unslush is an email newsletter written and published by Iain Broome, freelance copywriter and author of the novel, A is for Angelica.
Join 1100+ other fine people and subscribe for free to get the best writing and publishing-related links sent straight to your inbox. Learn more and sign up.
Join 1600+ super subscribers
I send two regular newsletters. Draft Mode (biweekly) is about the writing process, writing resources, creativity and being an author. Minifictions (monthly) features five original pieces of flash fiction.
Sign up once. Choose your newsletters.
Subscribe now