Story planning, naming things and reading fewer books
Plus how Cory Doctorow writes, a cover design tool and some sweet tunes.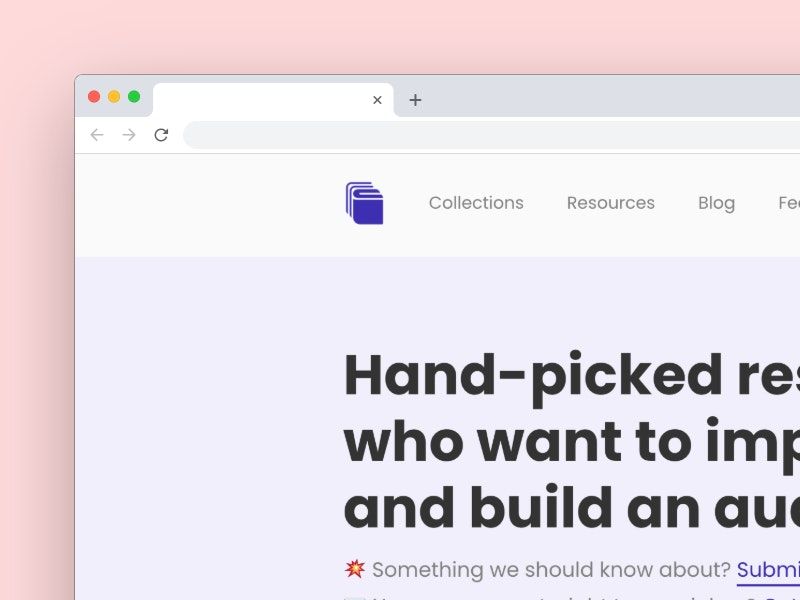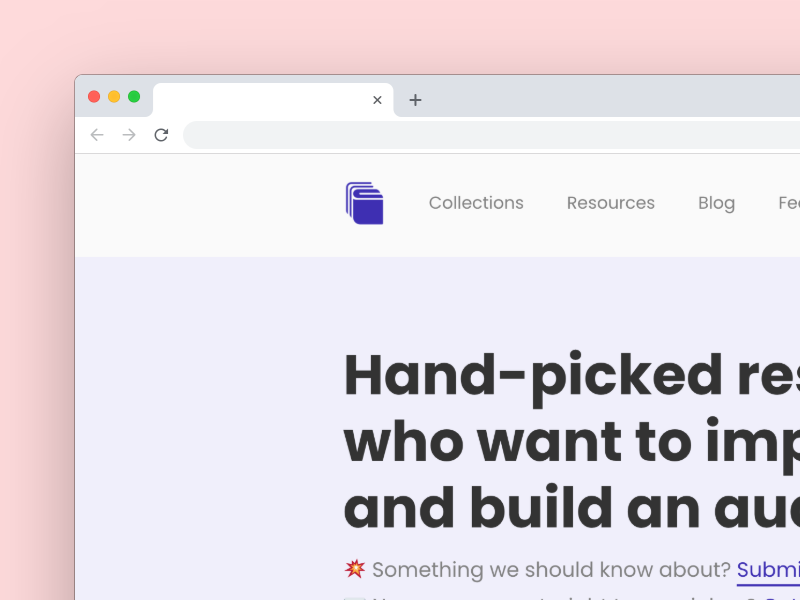 Oh hello!
It's another edition of Unslush, the newsletter for authors who want to write better and get noticed. I'm still working on that line. I'll get there.
I'm also working on something special to sit on the unslush.com domain. Like many people who run their newsletter on Substack, I've been wondering what to do with my own domain name. Substack doesn't do custom domains. So the best you can do is forward your domain on. Domains. Domains. Domains.
I'll reveal all when it's ready. But I've decided to get you all excited with a fairly unhelpful screenshot. I'd say sign up to the mailing list if you want to know more. But you're likely on it. Because it is indeed this very newsletter.
Enjoy the links below. Have a lovely week!
---
Links of the week
Every issue I collect and share the best advice, apps and other shenanigans that I find on my internet travels. Find something useful? Subscribe for free.
6 Reasons to Read Fewer Books – Nat Eliason makes the case for reading slow and ditching books that don't grab you
Canva's free book cover designer tool – handy resource from Canva, which is also a super-ace platform packed with design templates
Poolside FM – your new favourite radio station (I've loved writing to this in my writing shed)
Story Planner – an app designed specifically for planning your next novel
How to find time to podcast – my own advice to clients is to treat it like a meeting and then you'll find the time and turn up ready
How bestsellers are born – fascinating interview with an agent, editor and author about the publishing process
3 Most Common Book Formats for Self-Publishers – in case you didn't know
How to create a fully customised weekly newsletter – great insights from Kai Brach who writes one of my favourite newsletters, Dense Discovery
A list of tools and resources for naming things – an absolutely brilliant resource (found via the Storythings newsletter, which is also excellent)
Cory Doctorow describes his writing process – always fun to hear how other people work
---
Help us grow 🌱
If you enjoy this newsletter, there are three things you can do to help it (us!) grow and reach more people. Which would be lovely.
Share it with someone else. Forward the email. Post on social.
Click/tap the little ❤️ icon there at the bottom. It actually helps.
---
Tweets of the week
Tweets are but dirty paw prints on a well-soiled carpet. But some of them are quite good. You can follow @iainbroome and @unslush on Twitter.
---
First-time reader?
Unslush is an email newsletter written and published by Iain Broome, freelance copywriter and author of the novel, A is for Angelica.
Join 900+ other fine people and subscribe for free to get the best writing and publishing-related links sent straight to your inbox. Learn more and sign up.
Join 1600+ super subscribers
I send two regular newsletters. Draft Mode (biweekly) is about the writing process, writing resources, creativity and being an author. Minifictions (monthly) features five original pieces of flash fiction.
Sign up once. Choose your newsletters.
Subscribe now