Perfectly positive thinking
Handling rejection, tweet every day, build atomic habits, Ulysses writing workflows, how to write a great synopsis.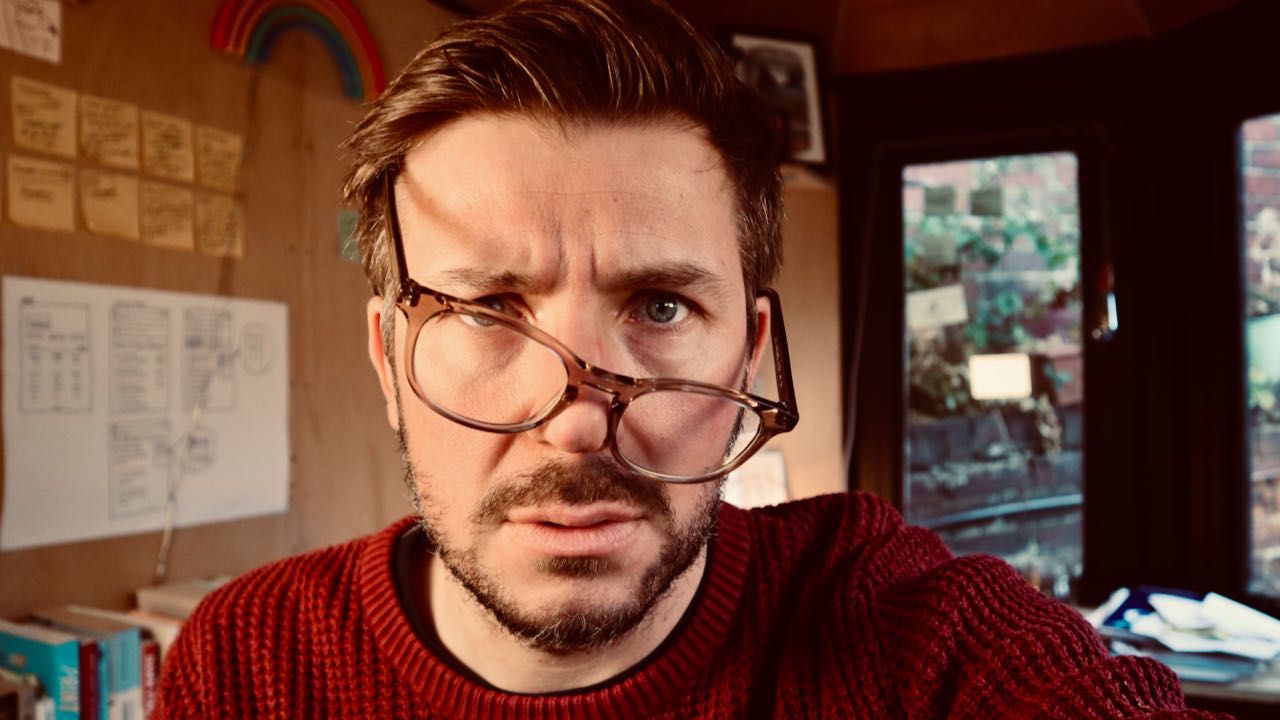 Welcome to another edition of Draft Mode, the newsletter for writer-folk sent by me, shed-based author-nit, Iain Broome.
Thank you to the 150+ of you who have signed up to Pieces, the pop-up newsletter that starts next Monday, 22 November and ends on 10 December. I'll be documenting my upcoming writing retreat from home. If you've not signed up yet, you can...
Oh hey, I made a video! I thought it might be useful for me to share a bit more about what I'm doing with Pieces and what you can expect. Watch the video in the player above or watch over on YouTube.
Of course, I'll be sending Draft Mode as usual next week too. If you are signed up to both, you'll get two emails from me. Imagine that.
Thanks so much for your support. Enjoy the links below.
Iain
---
Links of the week
Every issue I collect and share the best advice, apps and other shenanigans that I find on my internet travels. Find something useful? Subscribe for free.
A handy summary and notes on Atomic Habits by James Clear
Everyone reckons that Atomic Habits by James Clear is the book to read if you want to get stuff done in this day and age. If you don't have time to read it, you might prefer this summary and to watch the video by YouTuber Ali Abdaal.
---
How to build an audience on Twitter: tweet every day
I'm not good at this. Not good at all. But I do know the times I have got some traction on Twitter has been when I've posted consistently. Same applies to this newsletter, actually. It's almost like you get better at something and people take notice if you do it all the time. Crazy talk. This is from the ilo blog – ilo is a great Twitter analytics tool.
---
A Complete Ulysses Writing Workflow
I use the excellent Ulysses for writing my fiction. I love having everything in one place instead of tucked away in a labyrinth of Word documents. This is a good overview of how you might set Ulysses up for all sorts of purposes. It's written by Josh Ginter for The Sweet Setup.
---
The key elements of a great novel synopsis
If you've ever written a synopsis, you'll know that it's twice as hard as writing an actual novel. These tips from the Bath Novel Awards come in the form of a very handy Twitter thread. But if you want to investigate more, they've written up a blog post called the essential one-page synopsis.
---
Will Dean on rejection, confidence and hope as a writer
Another video for you this week. This is author, Will Dean talking eloquently about the realities of being a writer and facing up to rejection. The truth is it's all part of the process. And that's why it's always important to try and keep some perspective. And practise that perfectly positive thinking.
---
Tweets of the week
Tweets are but mothballs in a cupboard of bad fashion choices. But some of them are quite good. You can follow @iainbroome and @DraftModeHQ on Twitter.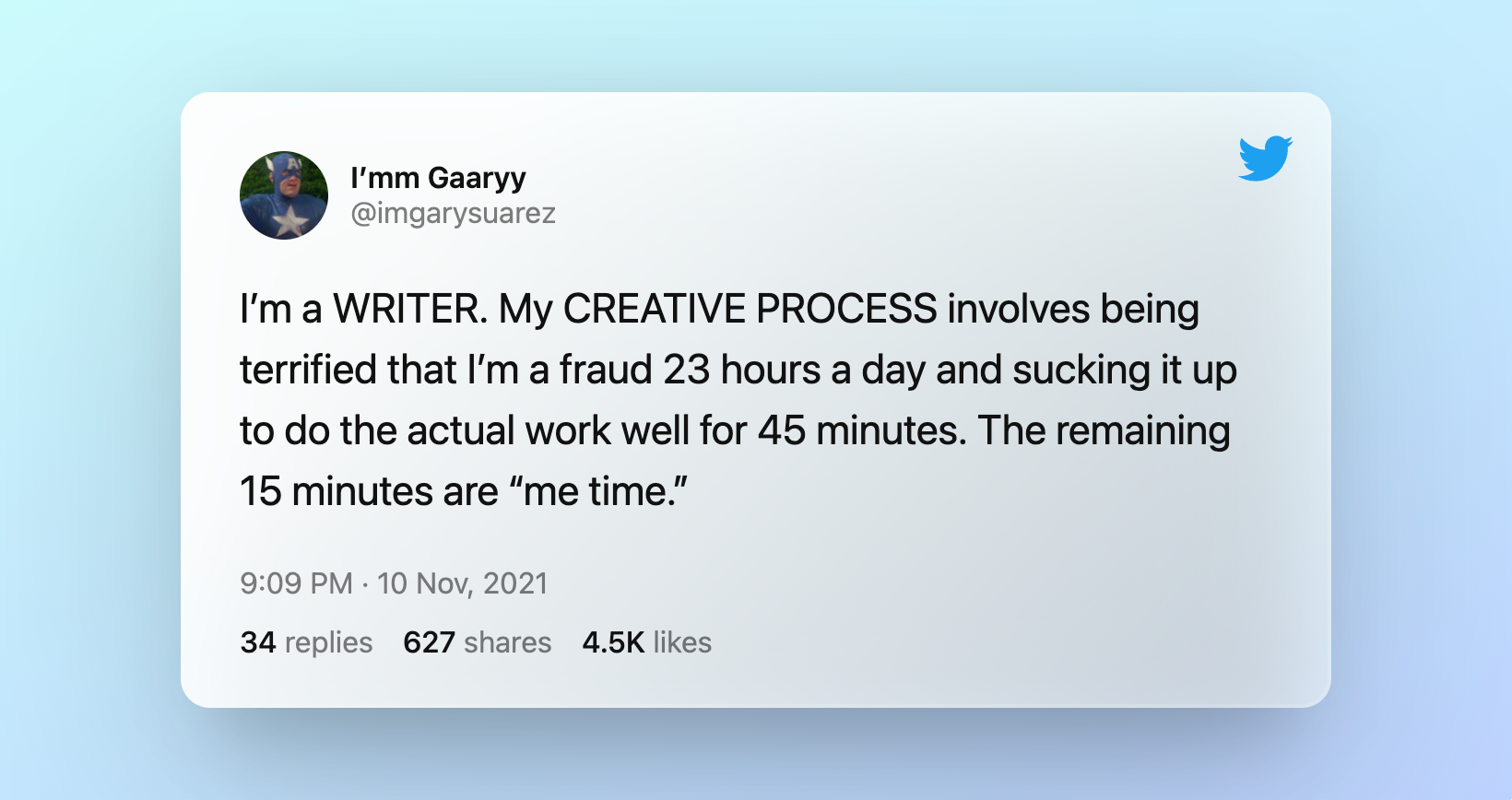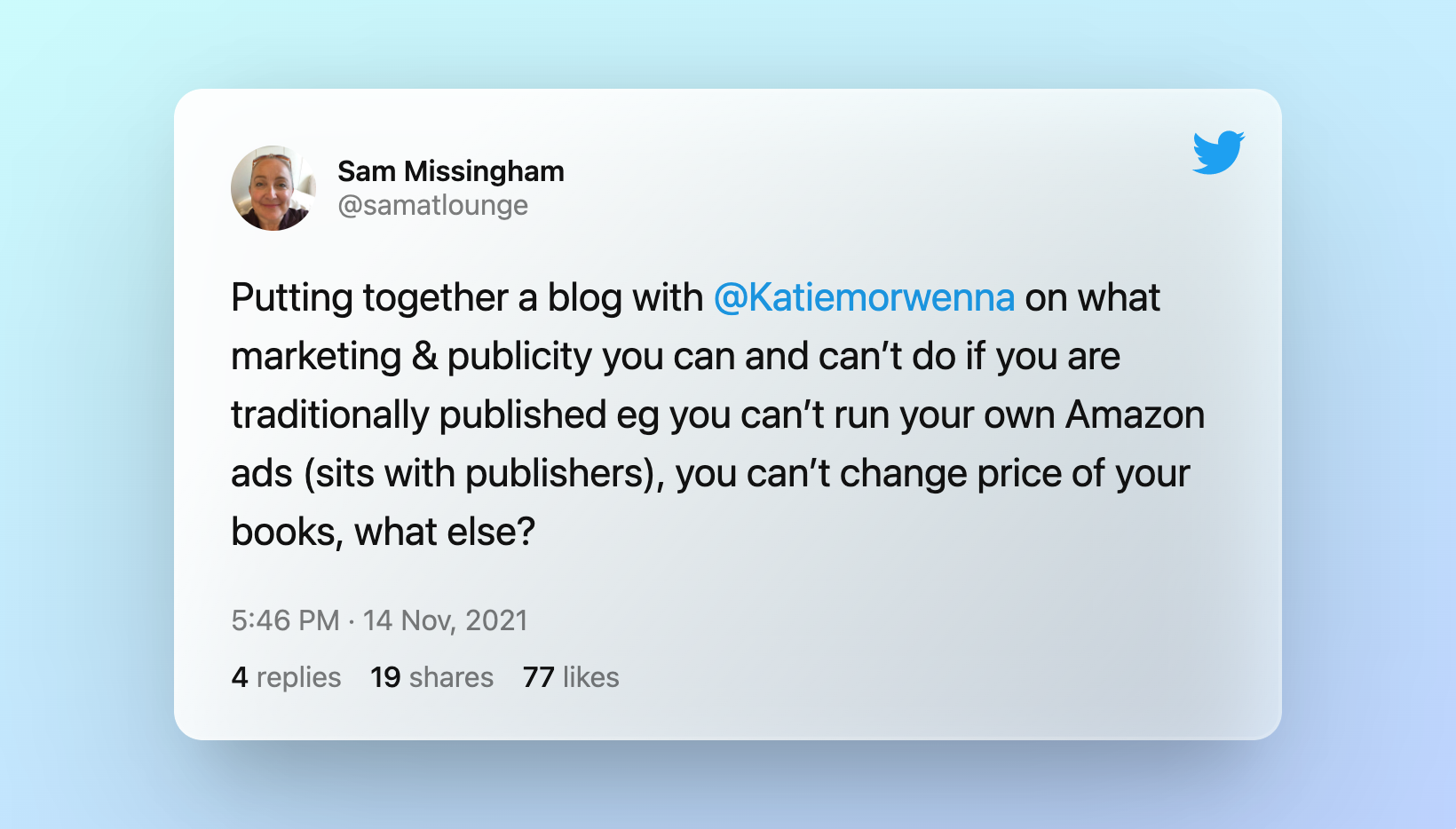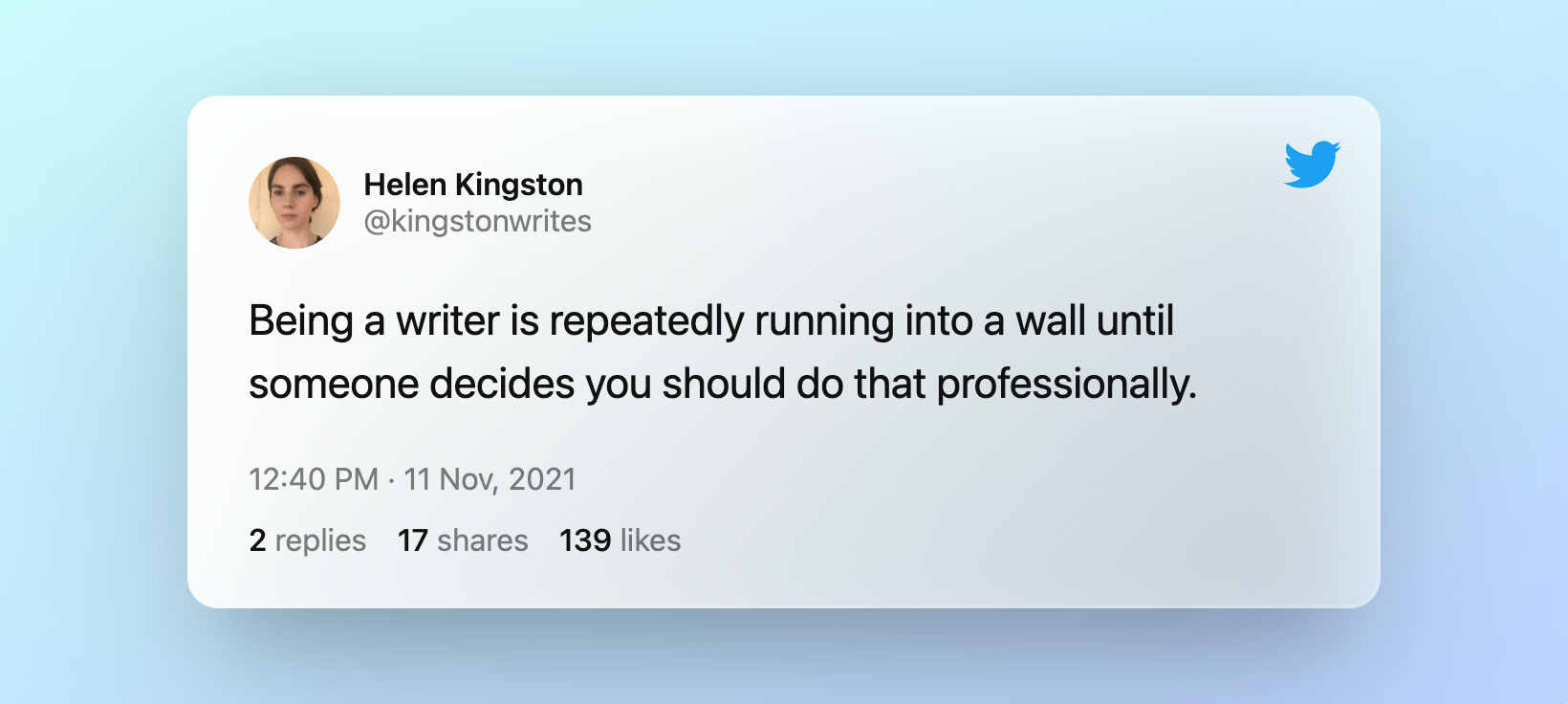 ---
First-time reader?
Draft Mode is a weekly newsletter by Iain Broome, author of the novel, A is for Angelica. Join 1300+ subscribers and start receiving  tools and tips that help you improve your craft and promote your writing. Subscribe for free.
Join 1600+ super subscribers
I send two regular newsletters. Draft Mode (biweekly) is about the writing process, writing resources, creativity and being an author. Minifictions (monthly) features five original pieces of flash fiction.
Sign up once. Choose your newsletters.
Subscribe now