Not this week but next
This is the last email sent pre-Substack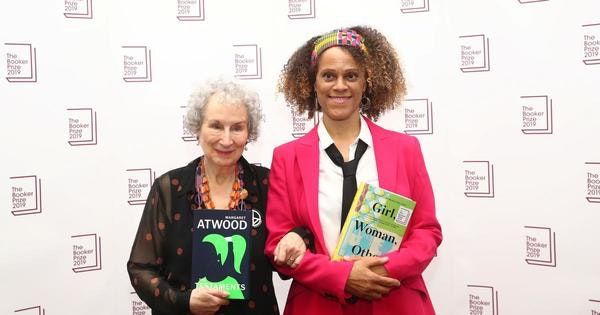 Last week, I said that this week you may see changes to the newsletter, but I also said that those changes might actually arrive next week instead. The second of those things is correct.
I can share two important pieces of information though. I'm changing the name of the newsletter (again – I know, I know) and moving everything over to Substack. When you get an email from Unslush, do not worry. For that shall be me.
I linked to Substack earlier this year and I've had my eye on it ever since. It's sold as being the best way for a writer to start a paid newsletter. And I reckon that's probably true.
But I am not asking you to pay for this newsletter. At least not yet. I'm moving to Substack so I can make the newsletter better, add a podcast and find new readers – hopefully lots more readers.
I do think that for authors like me – published, mostly unknown, bit of an audience, plenty of tech chops – asking people to support your work with actual money is a sensible way forward.
Earning even a part-time salary by writing fiction is next to impossible. There is a reason I have spent the last few years building a separate career and not publishing novels.
So patronage and the 'membership model' is something I find really interesting. I think it's the future. But not for the moment.
What I want to do with the newsletter now is write (and talk) more about the writing process itself, publishing and what it's like to be an author with a full-time job (and family).
Don't panic! I will still be sharing the usual links to all the marvellous literary goodness that I find on my internet travels. It's all rather positive and exciting really. I think you'll like it.
Iain
PS Quite a few people contacted me to say that last week's email ended up in their spam folder. If you didn't get it, please do have a look in your own dirty filth-drawer to see if it's in there.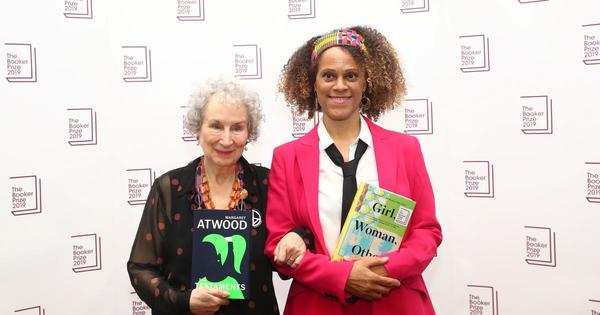 Margaret Atwood and Bernardine Evaristo share Booker prize 2019
I don't typically link to news stuff, but Bernadine Evaristo just became the first black woman to win the Booker Prize. And the judges changed the rules to award two authors, so my long-time fave Margaret Atwood got in on the action too. Pretty good stuff all round, I reckon.
---
Kit Caless on subscriptions, Patreon and publishing
I'm basically working my way through all episodes of What Editors Want at this point. I really enjoyed this conversation with Kit Caless from Influx Press who talked about why they chose to use Patreon, how their subscription model worked and why it was necessary.
I was just looking for an online service that would help me format and publish a zine. Because that's the kind of thing I like to do. And by far the most promising and loveliest looking of the services I found was Newspaper Club. Want to make your own newspaper thing? Take a look.
How to Self-Publish a Coloring Book
Pretty niche, but also a really interesting look at how to self-publish something like this. The article includes links to some specific services and apps that I didn't know about before.
11 Authors on Their One-Word Book Titles
Purely for your interest:
Here are the stories behind some of our favorite one-word book titles, from writers such as Stephen King, Jeffrey Eugenides, AS Byatt, Candice Carty-Williams, VE Schwab, Chuck Wendig, and more.
Self-Publishing: Five Things to Know
There are at least four squillion articles about self-publishing on the internet. What I like about this one is that it is based in reality and includes the very important information to know: you could lose money on it.
Do you like podcasts? Do you also like pencils? Then I suspect you might like to listen to Erasable, which has a whopping great 125 episodes for you to get your teeth into already.
I'm not in the market for a new writing app, but Noto does look like an interesting note-taking gizmo for iOS. I really rather like the look of the inline table feature, which could be super handy.
FlowReads | Find books that help you grow
Someone has used Google Books to put together a simple but pretty useful web app for finding new books and tracking your reading. I'm more of a simple list kind of a guy, but if you like to manage your books, this could be right up your aisle.
---
I find maps sort of fascinating. This series of images shows how the maps we are so used to seeing might not be exactly accurate. Which demonstrates how much of what we understand is based on storytelling.
---
Join 1600+ super subscribers
I send two regular newsletters. Draft Mode (biweekly) is about the writing process, writing resources, creativity and being an author. Minifictions (monthly) features five original pieces of flash fiction.
Sign up once. Choose your newsletters.
Subscribe now