Welcome to another edition of the Draft Mode newsletter sent by me, Iain Broome.
This is a short and unusual email as unfortunately, we have Covid in the house. One of my boys positive first. Then me earlier today. All currently okay. Very stressful. Hoping for smooth and straightforward version.
What I'm sharing with you is a collection of links just lying around in my magic link bag that require little commentary from me. Hope you don't mind. Fingers crossed I'll be able to send the usual gubbins next time.
Enjoy the exciting content below and write to you soon.
Iain
---
Links of the week
Every issue I collect and share the best advice, apps and other shenanigans that I find on my internet travels. Find something useful? Subscribe for free.
How to get unstuck and make progress on your creative project
If you make stuff on the internet or need to create content to support your writing or 'author platform', you'll find Podia's resources are always very practical and useful. This video is about making courses, I guess, but it's generally good productivity advice for all.
---
How to make a map of your mind
A good creative exercise from my old fave, Austin Kleon.
---
Solid advice for every writer from author, KM Weiland.
---
9 Ways to 'Rewild Your Attention'
Fantastic suggestions if you feel like you're always looking at the wrong things.
---
Free writing resources from the National Writing Centre
Complete the form and access a fantastic collection of resources on all sorts of writing-related topics.
---
4 literary sites that publish great microfiction
Relevant to my interests and possibly yours if you like to write short.
---
The best books every aspiring writer must read
Super collection of books put together by the Ghost team.
---
Tweets of the week
Tweets are but soggy biscuits crumbs at the bottom of a cold cup of tea. But some of them are quite good. You can follow @iainbroome and @DraftModeHQ on Twitter.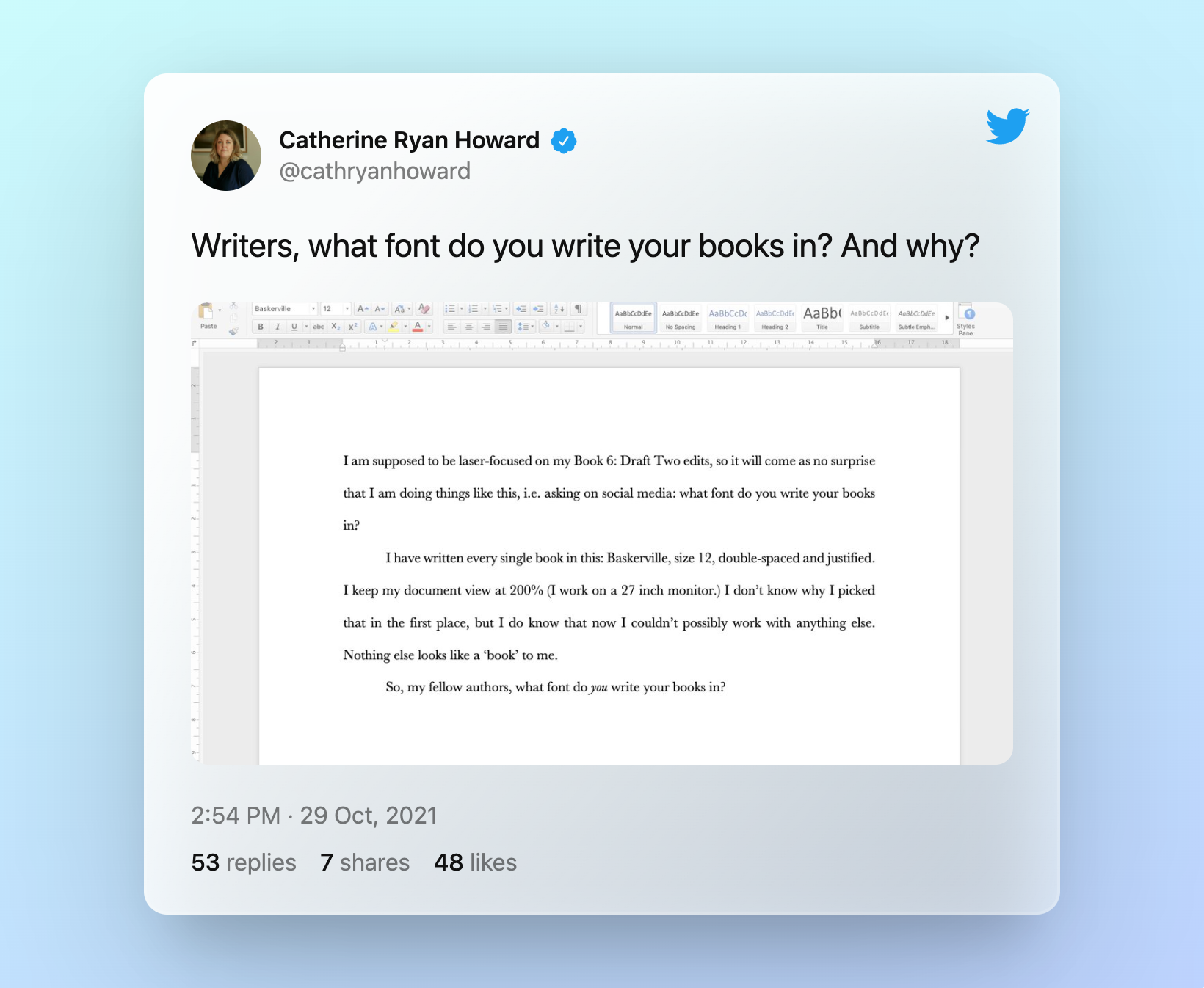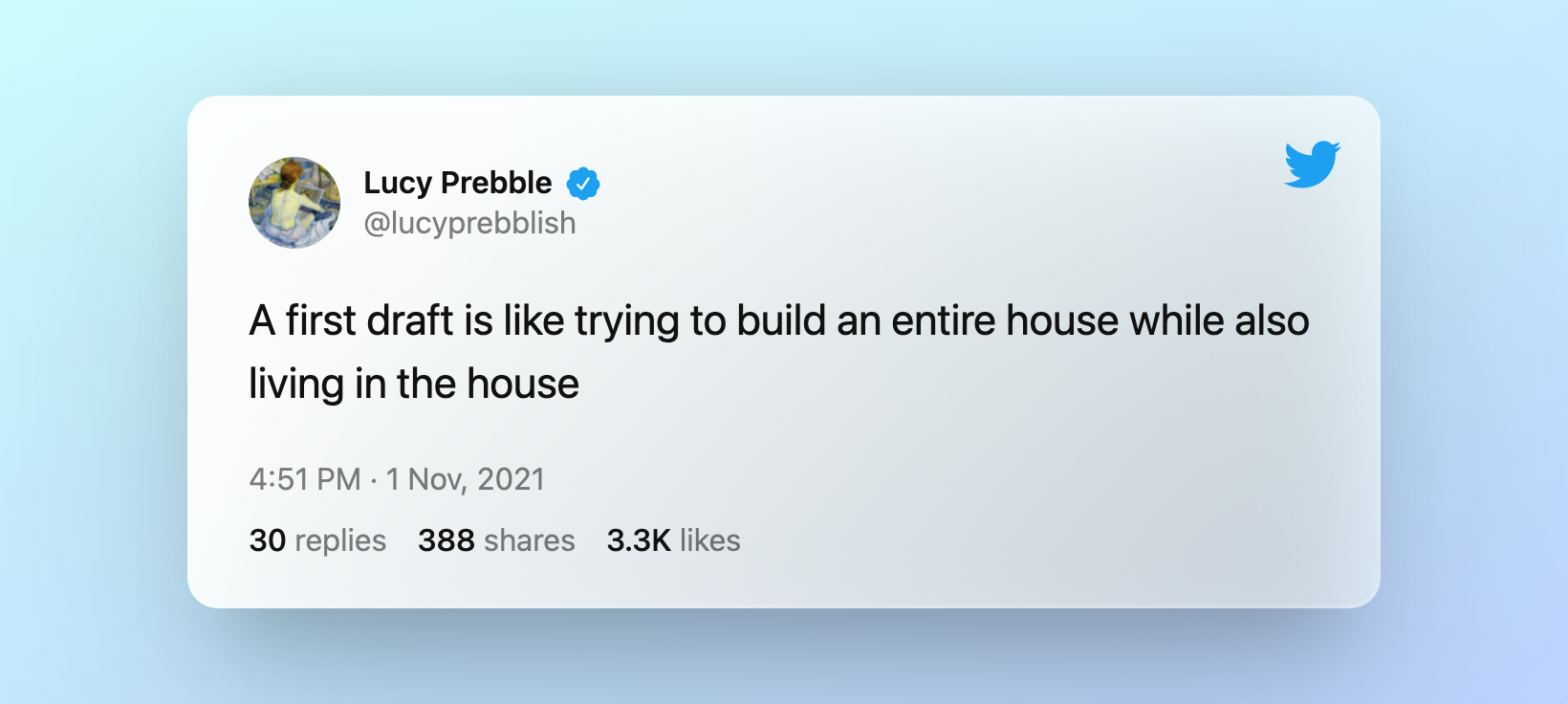 ---
First-time reader?
Draft Mode is a weekly newsletter by Iain Broome, author of the novel, A is for Angelica. Join 1250+ subscribers and start receiving the tools and tips that help you improve, publish and promote your writing. Subscribe for free.
Join 1600+ super subscribers
I send two regular newsletters. Draft Mode (biweekly) is about the writing process, writing resources, creativity and being an author. Minifictions (monthly) features five original pieces of flash fiction.
Sign up once. Choose your newsletters.
Subscribe now