Insta novels, note libraries and building a YouTube audience
Plus outlining tips, a Scrivener guide and a chance to see my waffle.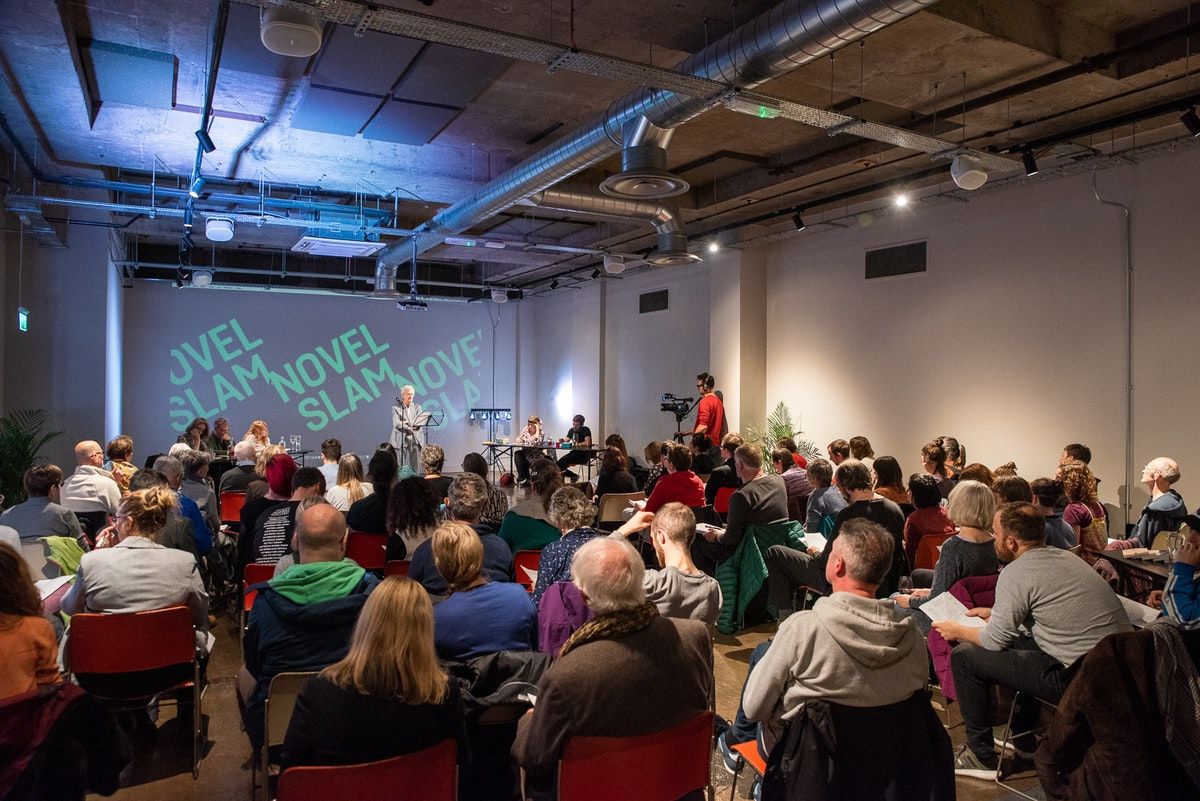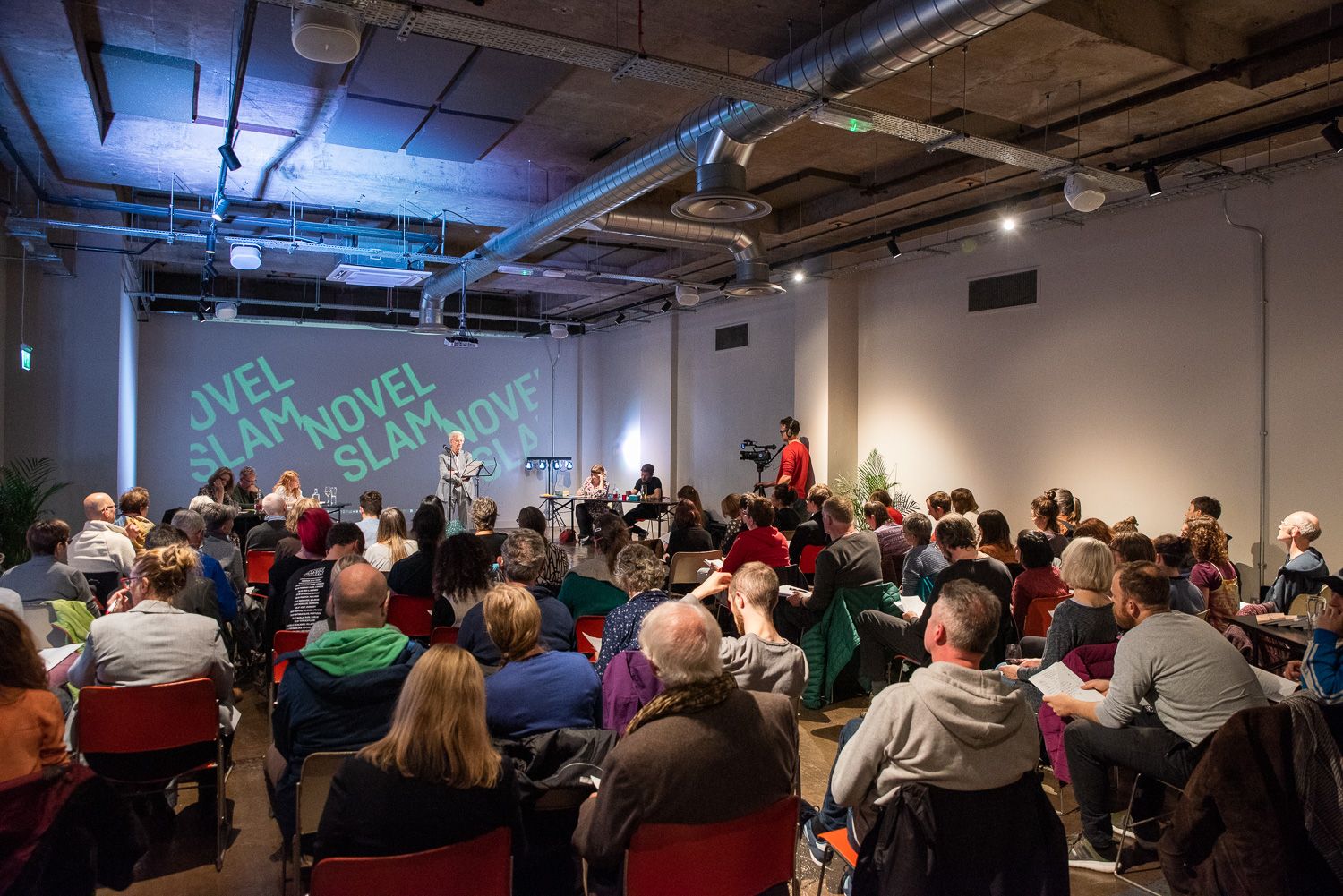 Hello again.
Here I am again. Iain Broome with his Unslush newsletter getting all up in your inbox and quietly slipping in and out of third person.
Here's an opportunity for you. Every year since 2012, I've hosted Sheffield Novel Slam here in my home city of Sheffield. It's a chance for writers to pitch and hopefully read from their novels to a friendly audience and only slightly-less-friendly judging panel. We do it in a room. People win prizes. I talk nonsense. Lots of people come.
But this year is different. We're going to have to do it over Zoom. Booo! But that does mean people don't have to travel to, you know, a room. So kind of anyone can take part? Yay!
If you would like to compete or just attend to hear some great new writing (and me waffle), you are absolutely welcome to do so. It's on Thursday 22 October at 7.30pm (GMT). You can find our more on the Novel Slam website. I've got more info to put on the site shortly. Like what time it starts! And what prizes you can win!
All right. That's it. Enjoy your links. 👇
PS That's me on the right of the picture above sitting at the desk quietly wondering what the hell I'll say when I get to the microphone next.
---
Links of the week
Every issue I collect and share the best advice, apps and other shenanigans that I find on my internet travels. Find something useful? Subscribe for free.
A simple note-taking practice to increase productivity and creativity – Matt Ragland talks about building a library of notes for your future self. Check his ace YouTube channel.
How to Publish an Insta Novel – I'm actually quite drawn to the idea and think there is so much wasted storytelling potential on social platforms (also newsletters).
8 expert tips to build an audience on YouTube – this is full of useful things you can do if you want to build a platform and audience with video.
A beginner's guide to writing your novel in Scrivener – I found Scrivener to be a bit overkill for what I want, but so many people love it to bits.
Outlining your novel and filling the creative well – interview with author K.M. Weiland who literally wrote the book on outlining.
boook.link: Smart links for book marketing – tools that allows you to 'create a link that lets your readers choose which store to buy your book from'.
Free Notion personal site template pack – make your own website or promo page with this free and very pretty Notion template
What are the benefits of double-ender recording? – if you can get past the unfortunate naming, this is the easiest way to get a great recording for your podcast.
Fathom Analytics – a privacy-focused analytics tool for your website that I have just started using for iainbroome.com and the future unslush.com. ($10 credit for you with that link).
---
Help us grow 🌱
If you enjoy this newsletter, there are three things you can do to help it (us!) grow and reach more people. Which would be lovely.
Share it with someone else. Forward the email. Post on social.
Click/tap the little ❤️ icon there at the bottom. It actually helps.
---
Tweets of the week
Tweets are but lonely blades of grass in a barren field following some terrible irrigation experiment gone wrong. But some of them are quite good. You can follow @iainbroome and @unslush on Twitter.
---
First-time reader?
Unslush is an email newsletter written and published by Iain Broome, freelance copywriter and author of the novel, A is for Angelica.
Join 800+ other fine people and subscribe for free to get the best writing and publishing-related links sent straight to your inbox. Learn more and sign up.
Join 1600+ super subscribers
I send two regular newsletters. Draft Mode (biweekly) is about the writing process, writing resources, creativity and being an author. Minifictions (monthly) features five original pieces of flash fiction.
Sign up once. Choose your newsletters.
Subscribe now