Get ready for Pieces
My new pop-up newsletter, Wes Anderson on writing, fun writing exercises, Obsidian for fiction, habit and projects, beating writer's block.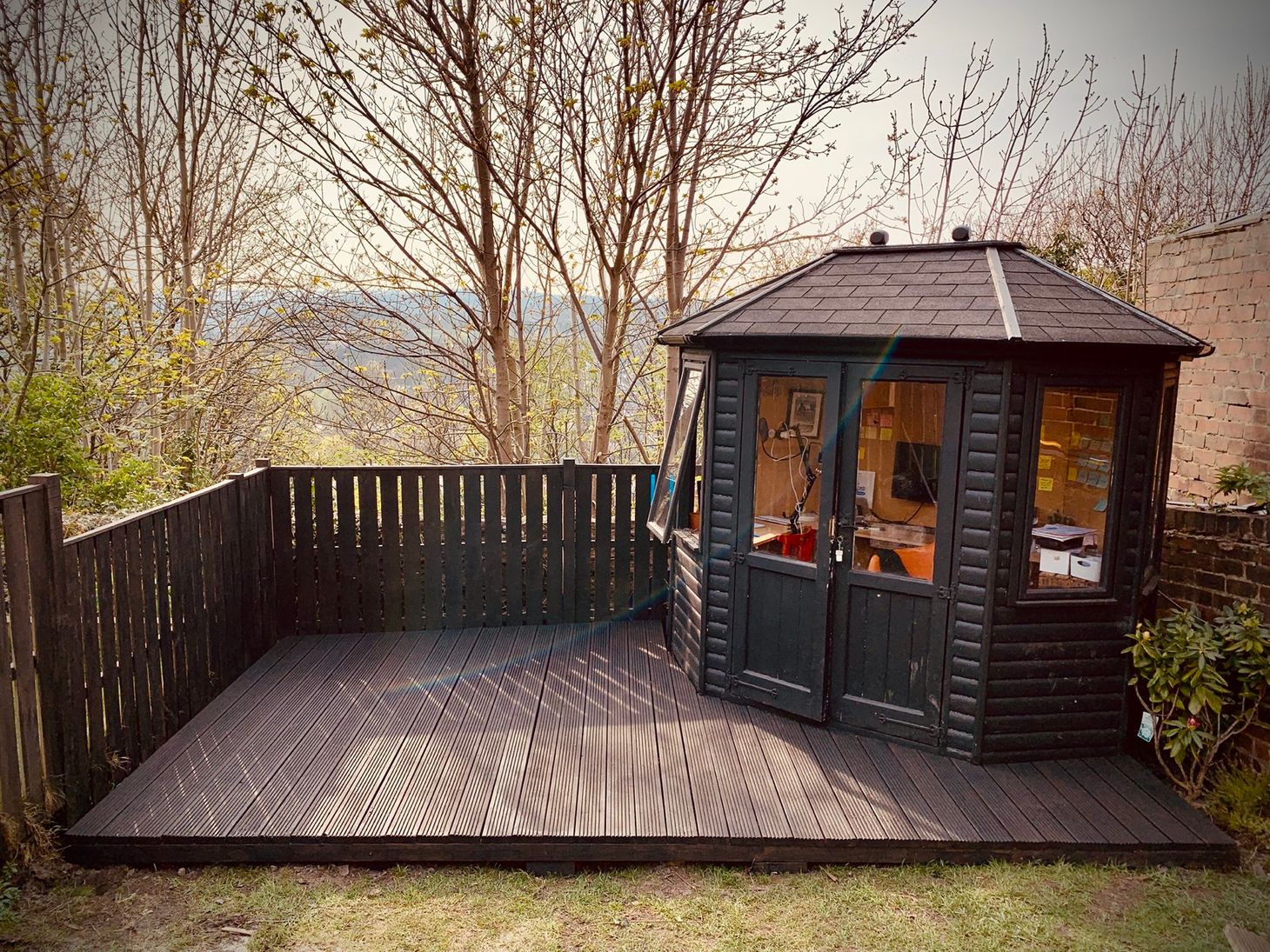 You're absolutely right, it's another edition of the Draft Mode newsletter, tipped-tapped and walloped over to you by me, Iain Broome.
I have an announcement for you!
Remember I'm attempting a writing retreat here in my shed at the end of the month? Well, today I can tell you that I'll be sending my first pop-up newsletter to document my process, progress and whatever nonsense gets in my way.
The newsletter starts on 22 November. I'll be sending emails on a near-daily basis until 10 December, when I shall stop. That will be it. No more emails.
This pop-up newsletter is called Pieces. You can subscribe to Pieces now.
More on this next week. Do sign up if you fancy something different!
Enjoy your usual content below.
Iain
PS Thanks for all your Covid-related well wishes. Everyone is fine. I'm towards the end of what's been a mild bout that hasn't prevented me overeating biscuits.
---
Links of the week
Every issue I collect and share the best advice, apps and other shenanigans that I find on my internet travels. Find something useful? Subscribe for free.
Wes Anderson Explains How to Write and Direct Movies
I'm a bit of a Wes Anderson fan, even though someone worth listening to once told me to make A is for Angelica a little less Wes Anderson. What he has is a clear voice. His films are very him. And that's not easy to achieve. Anyway, this video is great and comes full of interesting writing quirks and guidance.
---
Five Fun Writing Exercises To Deepen Your Characters
These are good, fun exercises by Lisa Papademetriou over on The Writing Cooperative. Even if you don't use what you come up with, I always think it's important to know stuff about your characters that never gets shared.
---
Using Obsidian For Writing Fiction and Notes
I shared a link to second-brain note-taking tool Obsidian a few issues ago. It's incredibly powerful and in this post Eleanor Konik shares how you might use it for writing fiction.
---
Which Works Better: Habits or Projects?
All you productivity nerds might enjoy this article by Scott H. Young who looks at the differences between and benefits of both habits and projects. You might say one leads to the other, but also, it seems, you might not.
---
Evie Wyld's top five writing tips
Some gems at the end of this interview with fantastic author, Evie Wyld. This little nugget caught my eye:
Remember the gaps are as important as the words. No one wants to be spoon-fed; let the reader bring themselves to your story.
---
How to overcome writer's block
How many blog posts have you read with this title? The good news is that David Ramos has filled this particular post on writer's block with sensible, practical advice that actually makes sense. Hooray! And if you want more brilliant articles on writing, publishing and selling subscriptions, Ghost has a new resources page that is tip-top terrific.
---
Tweets of the week
Tweets are but manky plasters at the bottom of an infrequently cleaned swimming pool. But some of them are quite good. You can follow @iainbroome and @DraftModeHQ on Twitter.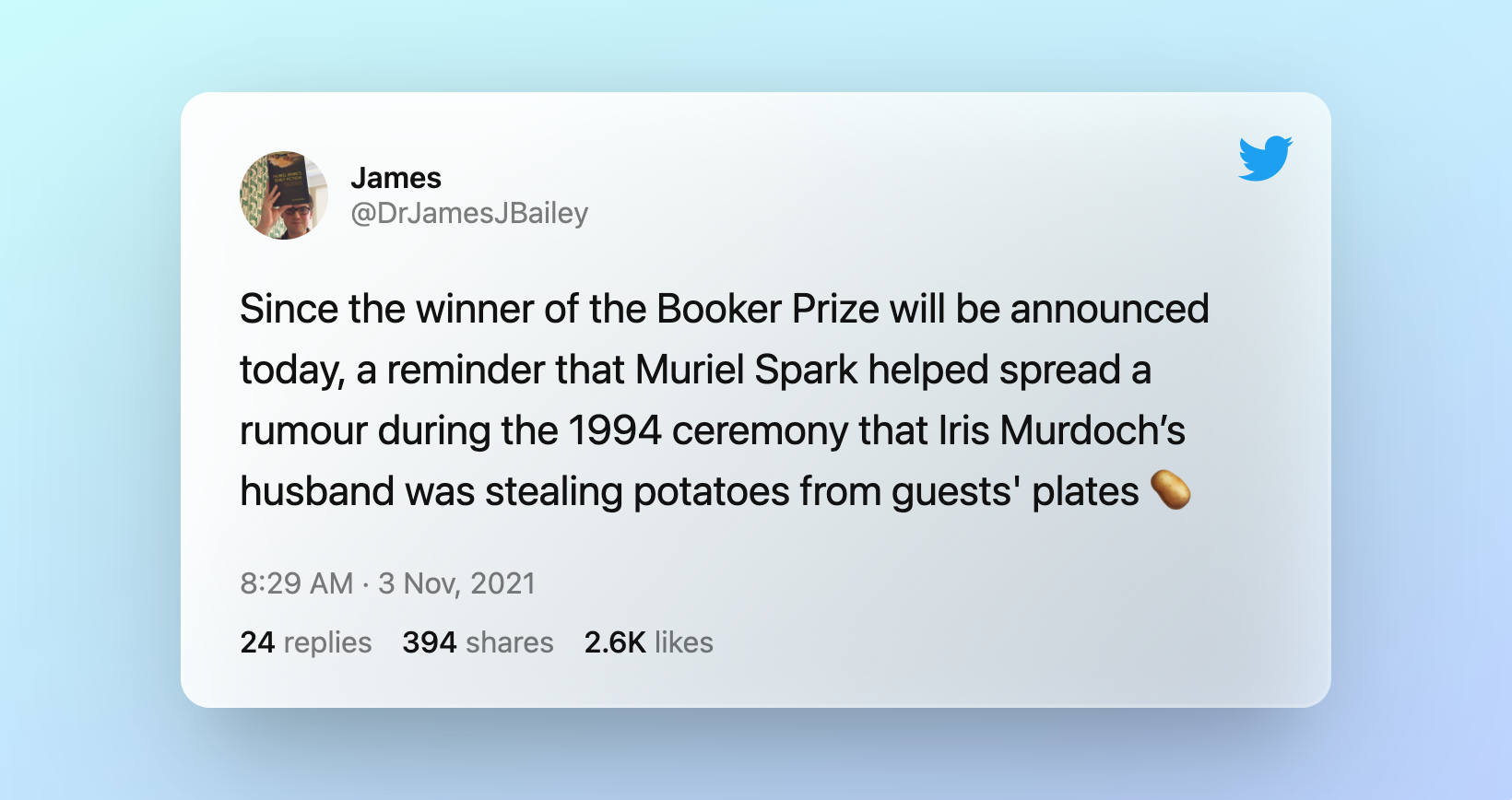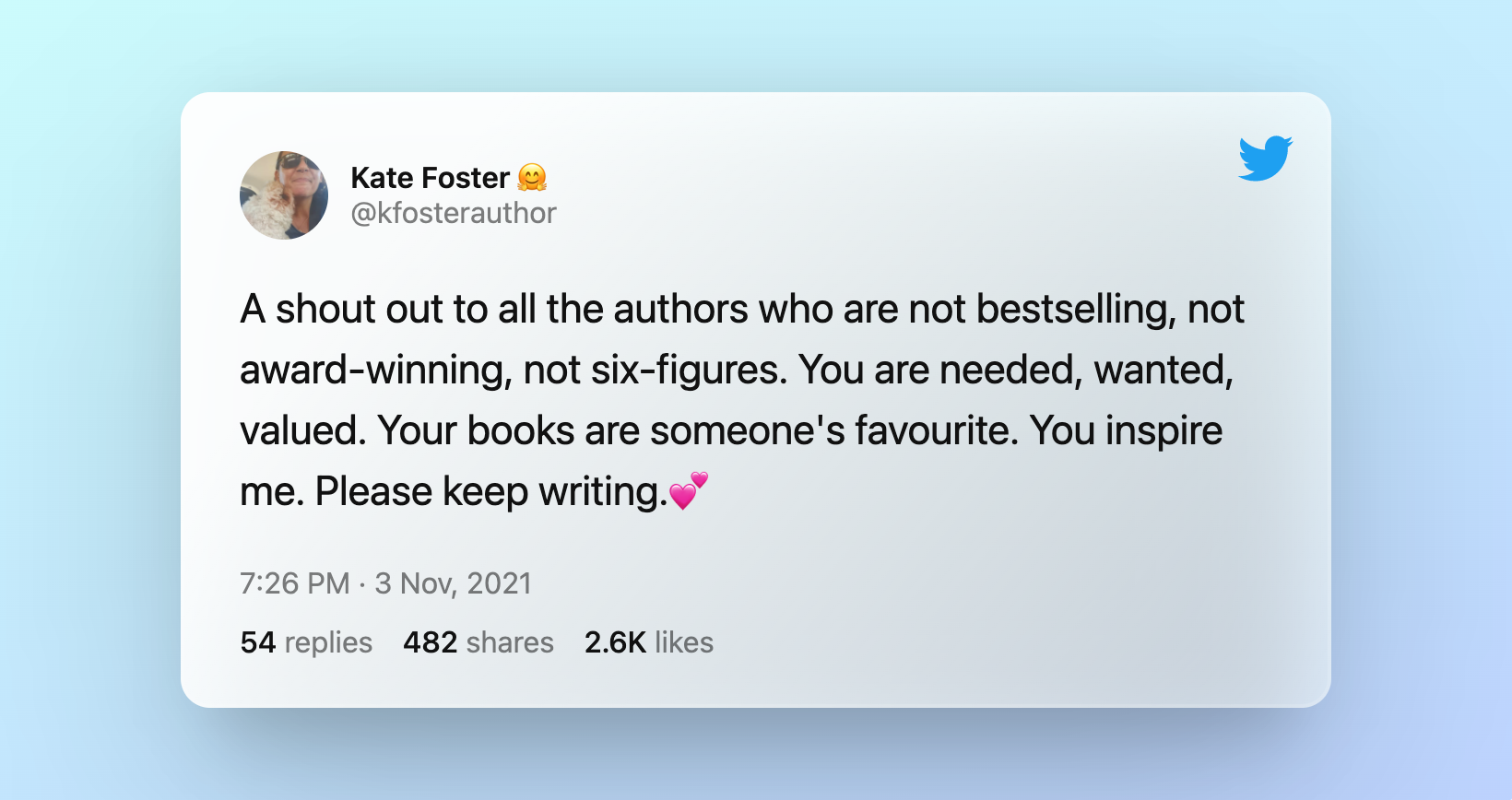 ---
First-time reader?
Draft Mode is a weekly newsletter by Iain Broome, author of the novel, A is for Angelica. Join 1300+ subscribers and start receiving tools and tips that help you improve your craft and promote your writing. Subscribe for free.
Join 1600+ super subscribers
I send two regular newsletters. Draft Mode (biweekly) is about the writing process, writing resources, creativity and being an author. Minifictions (monthly) features five original pieces of flash fiction.
Sign up once. Choose your newsletters.
Subscribe now