Get it all out
Publishing slang, a timeline tool, how to grow a newsletter, writing a book in 10 days, writing fast and some great writing blogs.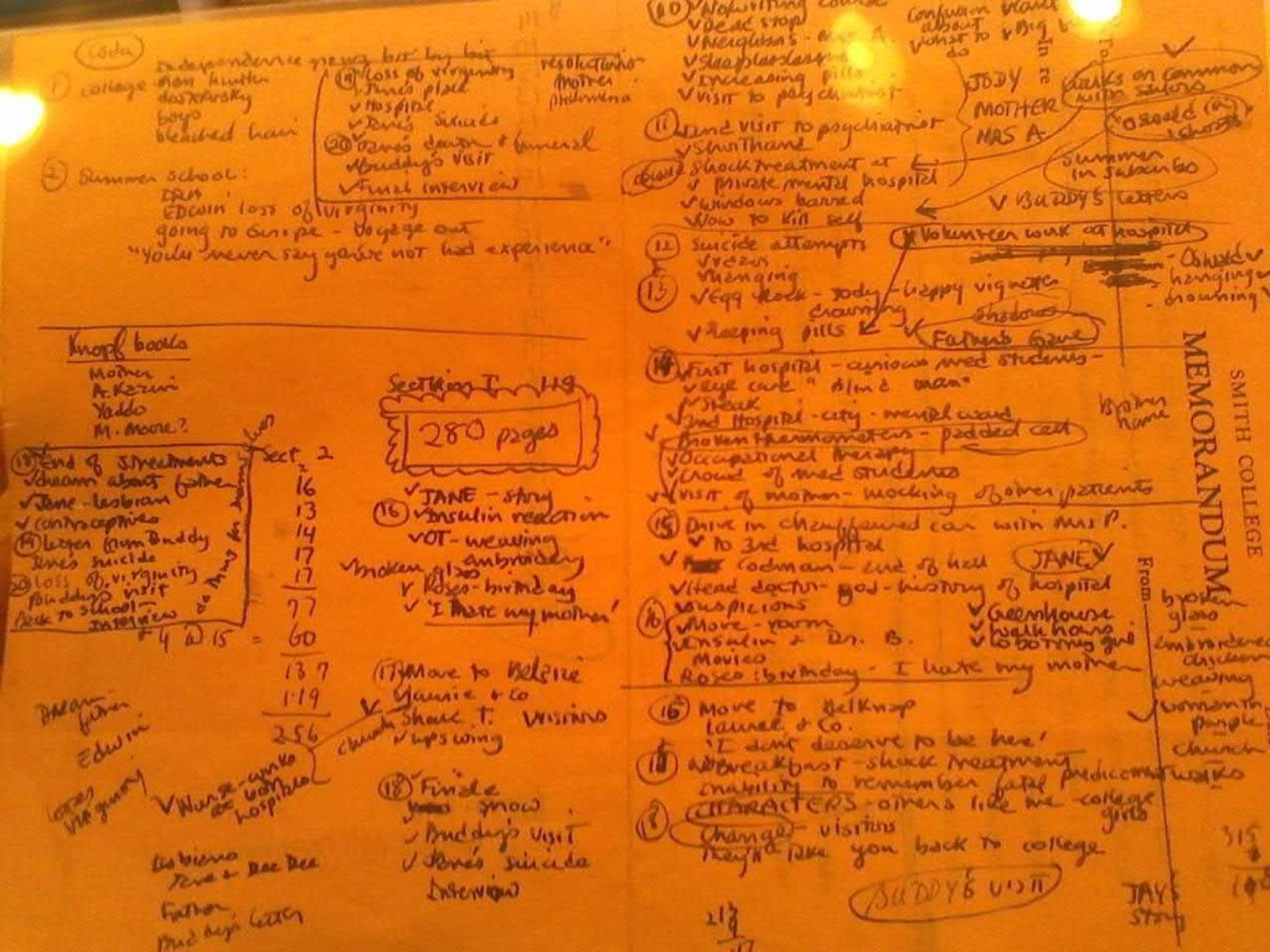 Another week done and here I am again, Iain Broome, sending you another edition of the Draft Mode newsletter.
It's my writing retreat next week and today is day one of my pop-up newsletter where I'm documenting the process. There are now almost 200 of you following along, which is both brilliant and a little daunting!
I have a full week of freelance work but my mind is racing. I'm trying to put things in place so I can get started right away when the retreat officially starts next Monday. So in this week's updates, I'll be sharing objectives, tools, worries and any progress I can make ahead of time.
Want to join in the fun?
Subscribe to Pieces now or read the first edition online.
Okey dokey. Enjoy the links below. Some good stuff!
Iain
PS The image above is Sylvia Plath's outline for The Bell Jar, which was nabbed from this short list of famous book outlines.
---
Links of the week
Every issue I collect and share the best advice, apps and other shenanigans that I find on my internet travels. Find something useful? Subscribe for free.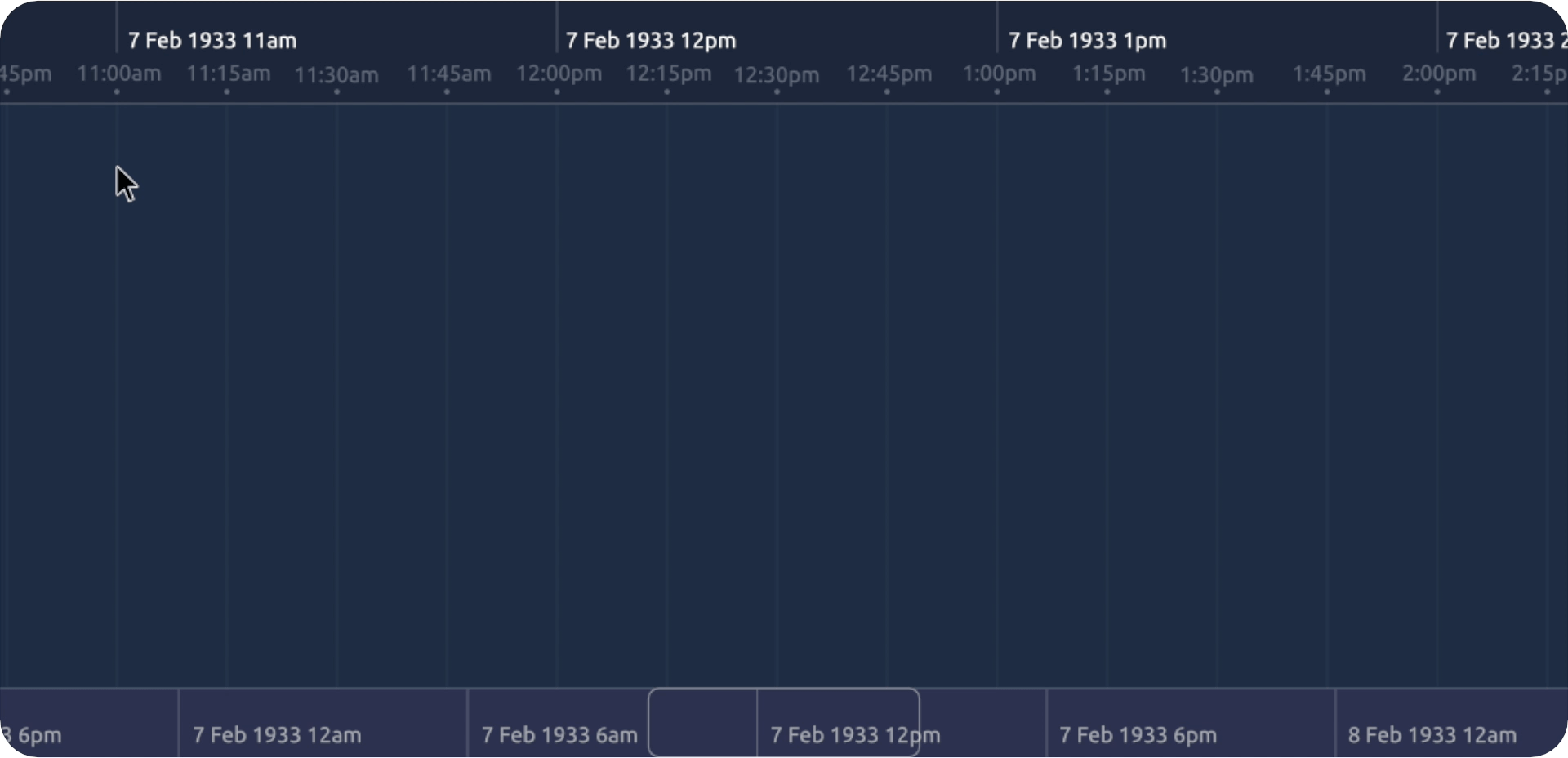 Build a narrative, outline or mindmap with Aeon Timeline
I've mentioned Aeon Timeline in the newsletter before and it's a great tool for building, well, a timeline. But since then, it looks like they have also added outlining and mindmapping to the mix. I'm going to give it a try. Sometimes you just need to get it all out. And having one tool to do it can be useful.
---
How to Write a Book in Ten Days
Forget about the click-bait title. This piece on Lit Hub actually includes some useful advice if you're planning to spend some focused time on your writing. Like as part of a writing retreat, for example.
---
Handy list of writer lingo and slang with definitions
Ever wondered what all those acronyms and buzzwords in publishing mean? Well, here's some handy explanations.
---
How to write and grow a newsletter
Ann Handley's newsletter is very good and very popular. And as you might have guessed, I reckon building a newsletter is the most important thing an author can do to build an audience or readership. This PDF guide by Handley is so full of golden nuggets that my treasure chest doth overflow.
---
In Favor of Speed: Write Fast, Fix Later
This article by Mateo Askaripour over at Lit Hub makes some interesting points about what a writer should be. It's also a call to just get the words on the page and take it from there.
This rhythm—finishing as quickly as possible while not judging myself too much during the process—is what I've found to have helped me progress in my literary career the most.
---
A super list of writing and publishing blogs and newsletters
Davina Tijani has put together a collection of excellent online writing resources that you should take a look at. She has impeccable taste and I only say that ever so slightly because Draft Mode is included.
---
Quote of the week
Author, Holly Bourne did a great Q&A on her Instagram stories this week. I really liked this response to writer's fear of rejection.
Look. Being published doesn't mean a book is 'good'. A lot of shit is published all the time. A lot of shit sells really well all the time. Being 'publishable' is not a guarantee of 'good writing'. My advice is: You will never objectively know that your writing is good, and you can only truly create when you let go of that validation and tell the story because it's in your bones and you can't not. I promise you that being published will not make you happier, and it certainly won't take that fear of your writing being 'good enough' away. In fact, it will increase as there's EVEN MORE opportunities to be rejected when you are published. e.g. prize lists, book store placement, festival invites. TRY and write for the love of creation. For the feeling of filling an empty page with your unique take on the world. For the permanence of that filled page, that will exist on, even if it's 'just' in a drawer or a folder on your computer. You took time to make something of nothing, and you used words to try and explain the human experience. That is MAGICAL.
Pretty good message to hold on to, I think. Follow Holly Bourne on Instagram.
---
First-time reader?
Draft Mode is a weekly newsletter by Iain Broome, author of the novel, A is for Angelica. Join 1300+ subscribers and start receiving tools and tips that help you improve your craft and promote your writing. Subscribe for free.
Join 1600+ super subscribers
I send two regular newsletters. Draft Mode (biweekly) is about the writing process, writing resources, creativity and being an author. Minifictions (monthly) features five original pieces of flash fiction.
Sign up once. Choose your newsletters.
Subscribe now