Free imaginary biscuits
Writing confidence, story plotting with Miro, accountability buddies, promoting books on Instagram, presenting books online.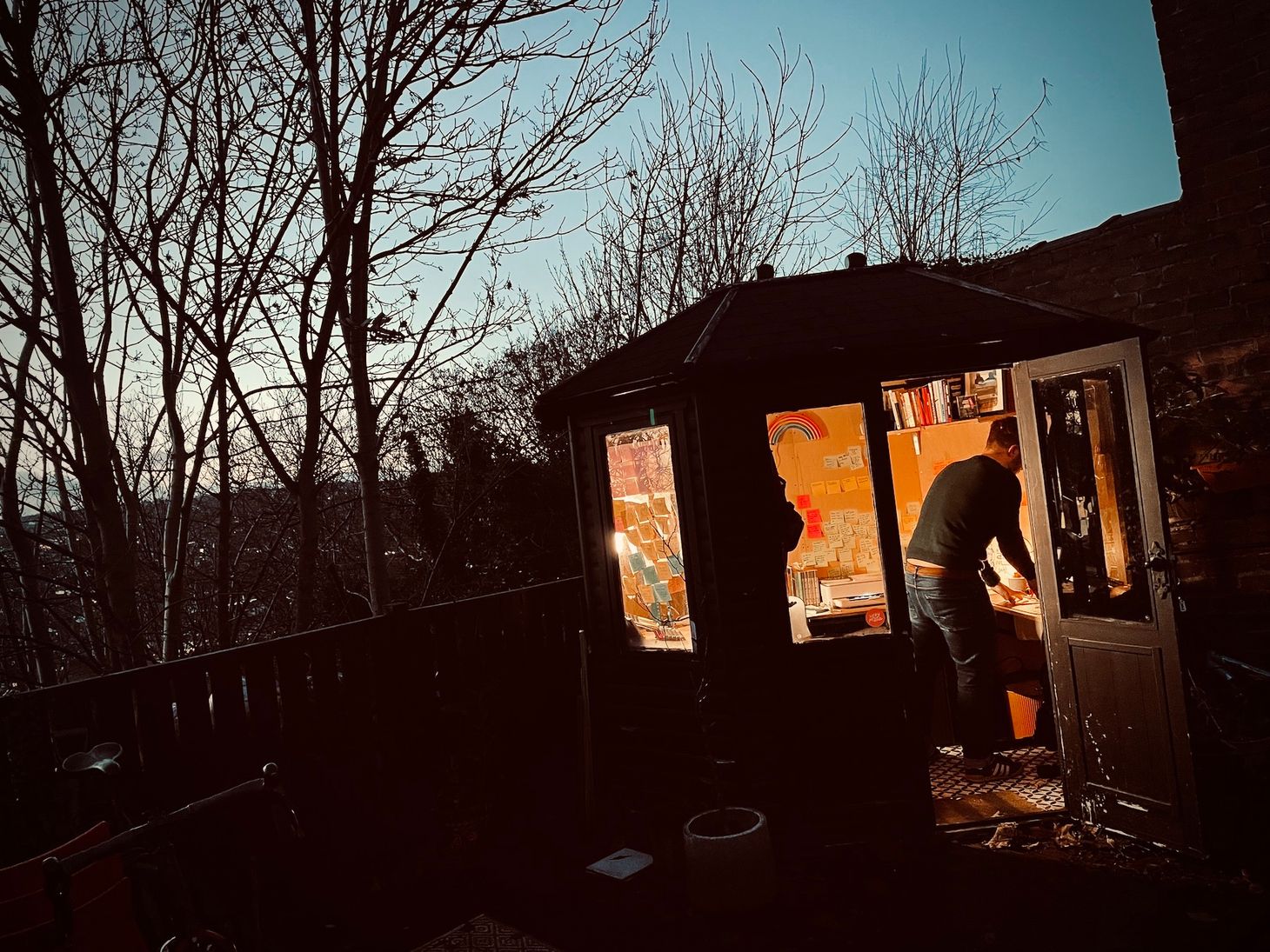 Ah, good day fellow scribe, for here is the latest edition of the Draft Mode newsletter, brought to you by writer-person, Iain Broome.
If I told you it was April, would you believe me? Apparently it's true and I am absolutely outraged by the news. Seems impossible. Baloney. Bunkum.
While time may have sped up, you'll note that Draft Mode has slowed down these past couple of months. This was always the plan! Rest assured, I'm working on a few things that I hope to share with you soon. All of them good.
In the meantime, I'll leave you with some fine content below.
Iain
---
🍪
One-off plea for help
If you think someone you know would like to get these emails, please do forward them or send them to
the Draft Mode landing page
. I spend the time I have making them good. Any help to spread the word is greatly appreciated. Free imaginary biscuits for you if you do!
---
Links of the week
Every issue I collect and share the best advice, apps and other shenanigans that I find on my internet travels. Find something useful? Subscribe for free.
This video by photographer Alec Soth shows you his setup for recording those overhead shots you see these days. In fact, there are two setups, one with just a phone and then a more complex version with proper DSLR cameras.
Those of you who know me to be a total tech-nit, won't be surprised to hear I have my own setup for this kind of thing. It's very similar, but I kind of combine the two setups and use a couple of different apps.
Here's what I use:
Canon M50 for recording my face
iPhone as optional second camera
Camo, an app that turns an iPhone into a webcam
Ecamm Live, which pulls it all together for recording and publishing
And what the heck am I doing with this stuff? Well, I've livestreamed a couple of events this way. But mostly, I hope to record some overhead book reviews and even some writing tips and tricks. Imagine that.
---
My old fave (and everyone else's these days) Austin Kleon talking about confidence and whether it's even a thing.
I wonder if people should worry about confidence at all. What I worry about is, "Am I exploring something that's genuinely interesting to me?" When I sit down to make art, for example, I'm not confident that I'll come up with something great. What I'm confident in is the process of coming to my materials with scheduled ample time and a decent space. And that in the interaction with the materials, I will discover something.
I hereby suggest you think about your own writing this way too. And by you, I am of course referring to me.
Also good: How to make space to be creative
---
How to use Miro for story plotting
Miro is a fantastic digital whiteboard tool with great collaboration features. I've mentioned it here in Draft Mode a few times and I still use it almost every day for my work work. This blog post by Maria Korolov is packed with images that illustrate Miro's various features and how you might use them to plot your next story.
---
Why every writer should have an accountability buddy
Nicole Zhu describes the benefits of having a writing pal who is there for support, feedback and sharing each other success. If you can find the right person, I think having a person like this could really transform how – and how often – you write.
---
16 Creative Ways Authors Promote Nonfiction Books on Instagram
I'm pretty useless at Instagram, but would like to get better at showing my work. There are some fantastic ideas and tips in this blog post, which I found via the latest Empowered Author newsletter. While I do think it makes sense to pick and focus on one platform, the real magic is in making content (content!) that you can fiddle with and repurpose.
---
In other links
---
Tweets of the week
So many bad tweets. These are good ones. Follow @iainbroome on Twitter or @DraftModeHQ for newsletter notifications.
---
First-time reader?
Draft Mode is a fortnightly newsletter by Iain Broome, author of the novel, A is for Angelica. Join 1400+ subscribers and start receiving tools and tips that help you improve your craft and promote your writing. Subscribe for free.
Join 1600+ super subscribers
I send two regular newsletters. Draft Mode (biweekly) is about the writing process, writing resources, creativity and being an author. Minifictions (monthly) features five original pieces of flash fiction.
Sign up once. Choose your newsletters.
Subscribe now