Essential reading
Links to help you learn, understand and take action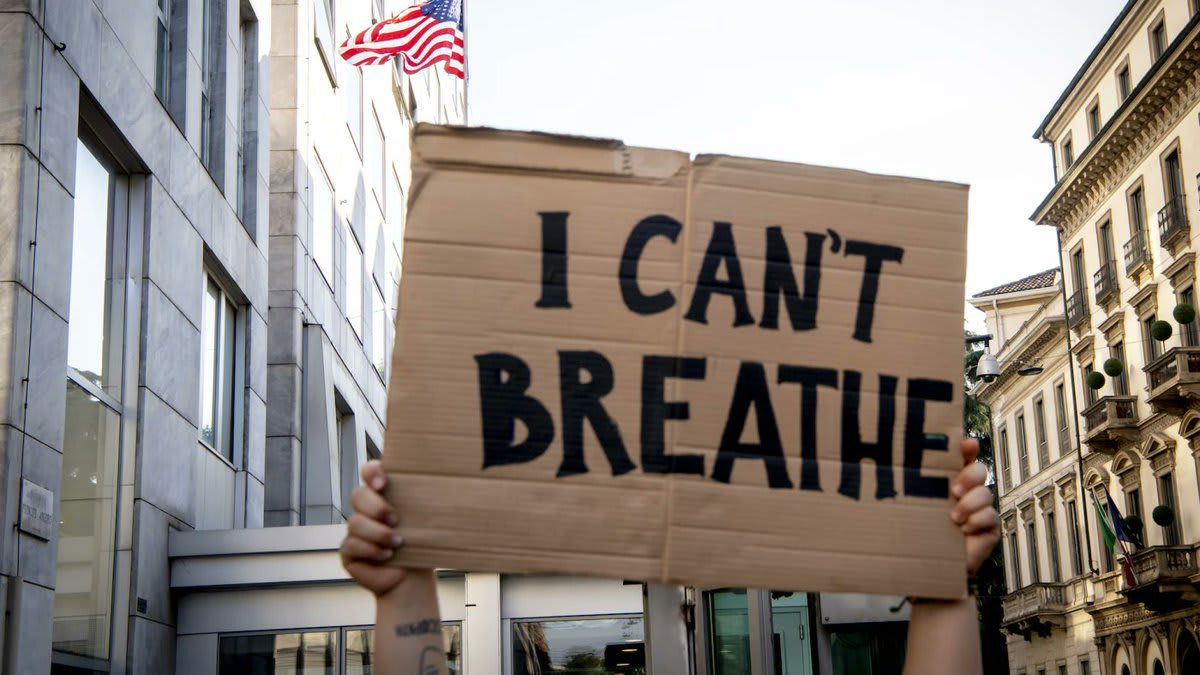 I picked quite the week to take annual leave, spend time with family and attempt to avoid the internet. While I have managed the first two items in that list, like many people I've been using my tiny screen to news-hop from one horror to another.
But being aware of what is happening is not the same as understanding it and quite the opposite of actually doing anything about it. I hope you find something in this week's newsletter that helps you take action.
---
Links of the week
I've donated to this crowdfunder set up to support inclusive publishers in the UK, including Knights Of and Jacaranda Books. This was initially created in response to the coronavirus crisis, but seems even more pertinent given what's happening in the US. You can watch the video above and read more about it (and donate too) on the Crowdfunder page.
---
I've been doing a lot of bookmarking over the last few days. Here are some web pages that you should consider bookmarking too.
Order today from these black-owned independent bookstores (US)
Readings on Racism, White Supremacy, and Police Violence in America
5 of the Best Books About Black Movements and Racism in America
Fiction By Contemporary Black Authors About Navigating White Supremacy
For Our White Friends Desiring to Be Allies
People and organisations that support an inclusive and diverse literary landscape – a Twitter list by @samatlounge
---
Tweets of the week
This last week, Twitter has been a valuable source of useful information. Please click on the first link to open the thread, where you'll find many links.
---
Less important stuff
Every issue I collect and share the best writing advice, apps and other shenanigans that I find on my internet travels. Find something useful? Subscribe for free.
How to Make a Map of Your Fictional Setting – I've done this before but my maps looked far less pretty
5 Scrivener Tips to Supercharge Your Writing Process – great info for those of you who use Scrivener as your writing app of choice
If you are having trouble reading… – practical tips if you're struggling to read during this extremely troubling time
Please Print (A Journaling Rant) – Patrick Rhone on why you should journal on paper
This is How to Make Money Podcasting – useful, practical and detailed post from the team at Captivate (a Sheffield company no less)
The evolution of curated newsletters – relevant to my interests and full of useful information if you write and publish your own newsletter
---
First-time reader?
Unslush is written by Iain Broome, freelance copywriter and author of the novel, A is for Angelica.
Subscribe for free to get the best writing and publishing-related links sent straight to your inbox. Head to the Unslush about page to learn more and sign up.
Join 1600+ super subscribers
I send two regular newsletters. Draft Mode (biweekly) is about the writing process, writing resources, creativity and being an author. Minifictions (monthly) features five original pieces of flash fiction.
Sign up once. Choose your newsletters.
Subscribe now