Collect your highlights
An app for your favourite quotes, being a professional writer, writing consistently and redefining what makes a book good.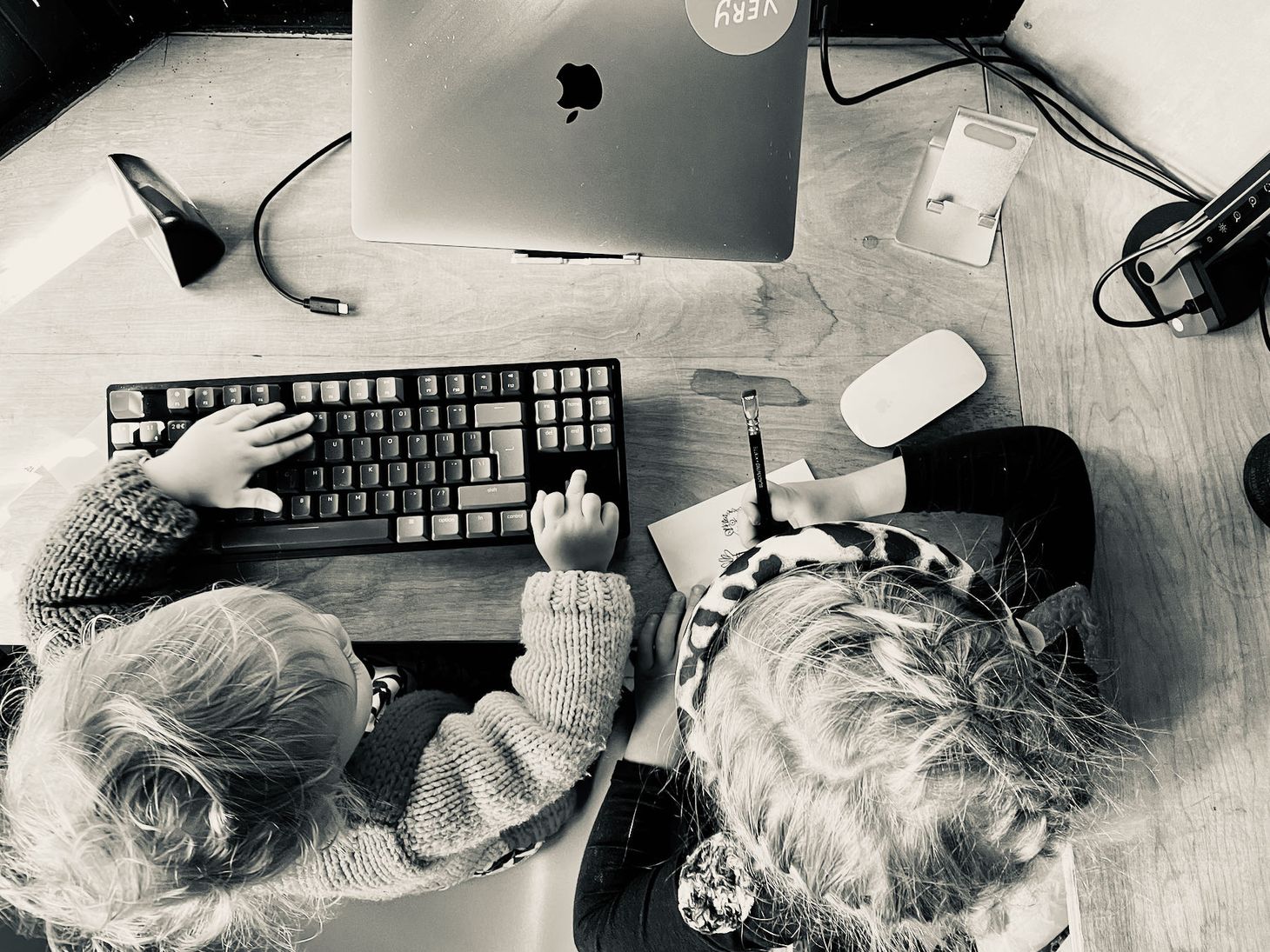 Hello there
Another edition of the Draft Mode newsletter for your inbox. I'm Iain Broome and like a Russian novel from the 19th century, last week was long and challenging. And that's why this is a slightly truncated communication from me.
That said, I would like to say thank you to those of you who replied, left a comment or got in touch to say you enjoyed the test livestream I shared with you last time around. All your kind words and helpful feedback was much appreciated.
Enjoy the links below. See you next week.
Iain
PS It is school holidays here in the UK. We're right in the thick of it. The image above is my desk in the middle of my 'working' day. Not pictured: my two other children. 😬
---
Links of the week
Every issue I collect and share the best advice, apps and other shenanigans that I find on my internet travels. Find something useful? Subscribe for free.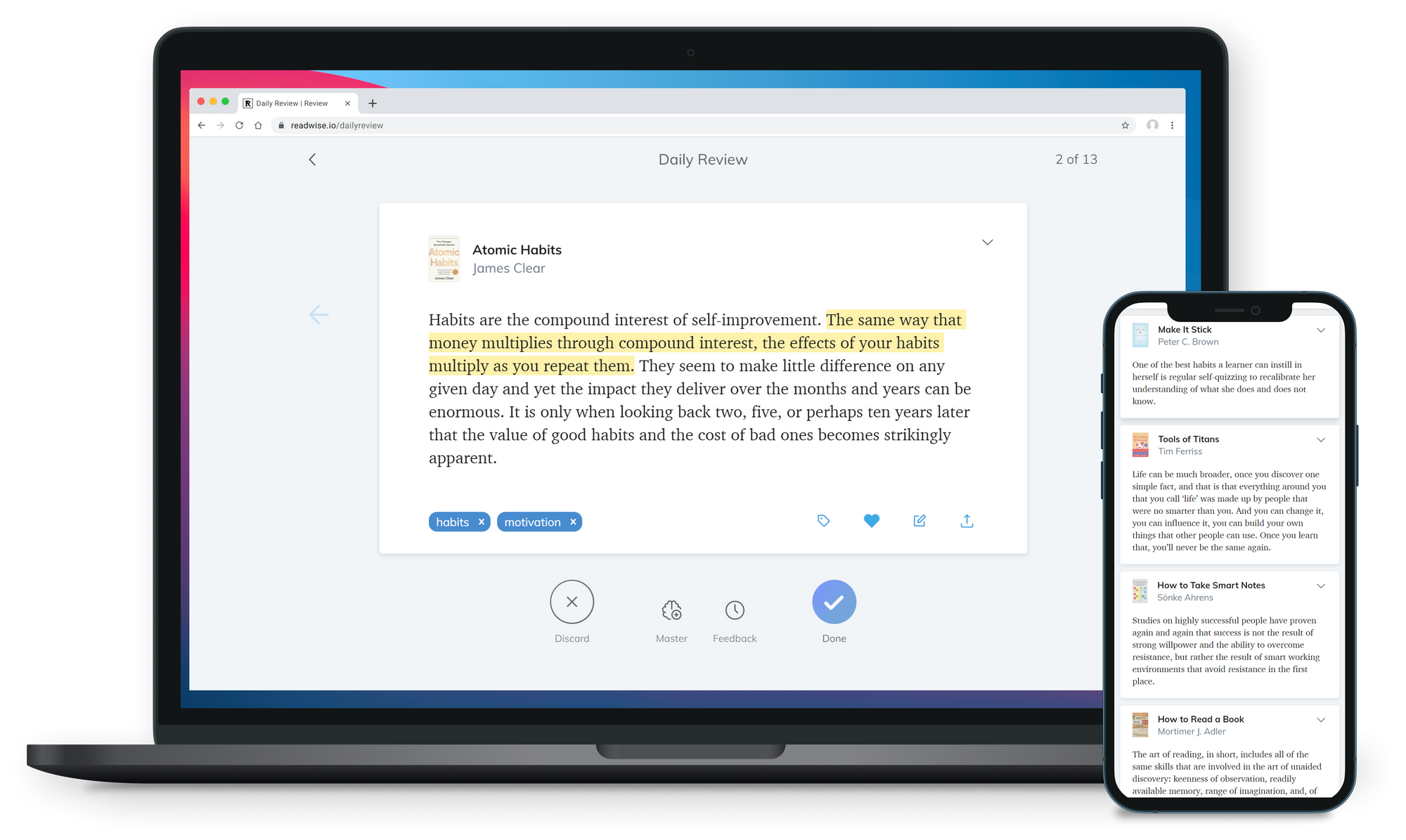 I use Pocket to collect all of the articles and whatnot that I want to read later or come back to. But I've never found a good app for storing good quotes and passages. That's exactly what Readwise does and you can even send it highlights from Kindle and yep, actual printed books.
Can I also recommend that you do this for your own golden nuggets too? If someone says something nice about you, copy and paste it into a note or folder. If you write a paragraph you really love, store it somewhere special. It's important to go back to your wins when writing get tough. Collect your highlights.
---
Everything I've Learned about Being a "Professional" Writer in One Post
Really handy and wide-ranging post by author Lincoln Michel in his newsletter, Counter Craft. It covers all sorts, from building an author platform to getting an agent and even how to do your taxes.
---
How to Harness Community to Build Book Sales and Platform
Jane Friedman has a great post that outlines all the different ways publishers and authors can work together to try and flog more books. I can confirm that absolutely none of this happened when my own novel came out, but that was back when #FollowFriday was still a thing.
---
This is a short but really good piece on writing and procrastination from freelance journalist Anna Codrea-Rado. Especially liked this:
For me, there is no singular Writing Habit, but a series of mini practices that support specific goals. There are days when I aim for a word count and others when my writing goal is an amount of time.
I know this to be true because it's exactly how I got to write novel number one. I also often wonder how much it helped that I did a lot of that writing pre-Twitter and before exhausting 24-hour news cycles became a ubiquitous thing.
---
I love this piece by author and agent, Kate McKean who writes an excellent newsletter for writers.
When we talk about "good," at least in my mind, I've been using that a short hand for "literary" or artful or fancy or whatever you want to call it. But there are so many definitions of "good" when it comes to books!
This is true, of course. And the same goes for most other art. I tend to read literary fiction almost exclusively, partly because my to-read pile is very high and many years old, but also because I have stuck to what I know. As both a reader and an author, that's probably... not good.
I would like to broaden my horizons, but I'm not sure where to start. What genre should I go for? Feel free to reply with some suggestions!
---
Best of the rest
---
---
First-time reader?
Draft Mode is a weekly newsletter by Iain Broome, author of the novel, A is for Angelica. Join 1100+ subscribers and start receiving the tools and tips that help you improve, publish and promote your writing. Subscribe for free.
Join 1600+ super subscribers
I send two regular newsletters. Draft Mode (biweekly) is about the writing process, writing resources, creativity and being an author. Minifictions (monthly) features five original pieces of flash fiction.
Sign up once. Choose your newsletters.
Subscribe now