Best story outlining apps
Plus Dolly Parton, writing habits and a way to support Unslush via Ko-fi.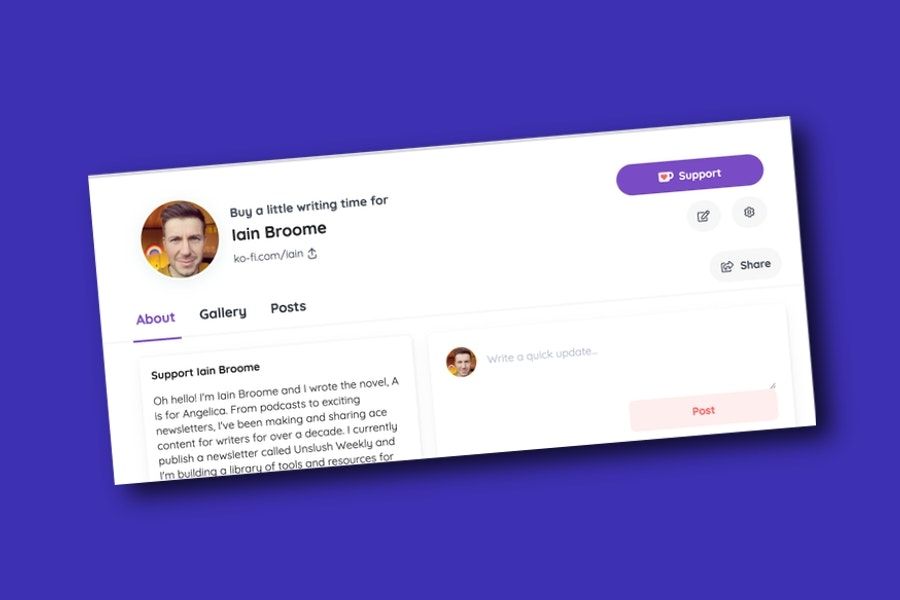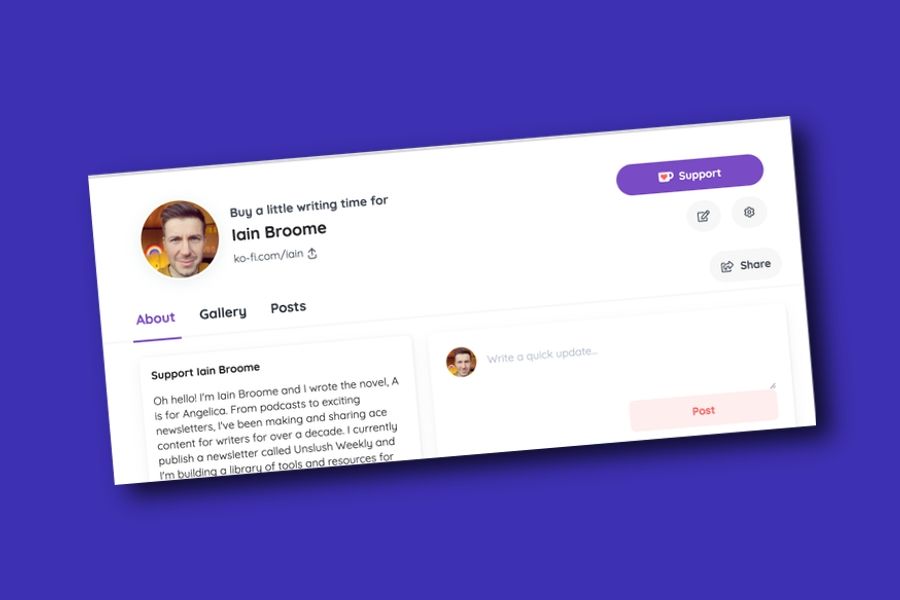 Oh hello there!
Much like the Backstreet Boys, I'm back. All right? Welcome to all you new subscribers. We have a no shoes policy, so do pop those sandals by the door. Apart from that, you can more or less do whatever you please, so long as it's not deeply unpleasant.
It takes me at least a good couple of hours to put this nonsense together for you. So I am finally sharing a link to my Ko-fi page, which is currently populated with the absolute bare minimum information. But for the first time, you can support Unslush with money if you want to. There may be more to come.
This issue is jam-packed full of exciting links that I hope you enjoy.
So go. Read. Click. Enjoy.
Then forward to your mates.
---
Links of the week
Every issue I collect and share the best advice, apps and other shenanigans that I find on my internet travels. Find something useful? Subscribe for free.
What is the Best Story Outlining Software?
This is a useful overview of four different outlining apps by Dave Chesson of Kindlepreneur. You can also use Trello, Notion, Aeon Timeline or good old-fashioned Post it notes and a wall.
---
How Does the Great Dolly Parton Write a Song?
The two takeaways from this are a) practice, and b) publish and move on. You don't write 3000 songs by worrying about every last detail. You say enough and hit publish.
---
Formats Unpacked – an ace newsletter about storytelling
This is a newish newsletter from the Storythings team. Every week it features and explains a successful 'format' for telling stories. I like the one about Grand Designs. Because I like Grand Designs.
---
How To Build a Daily Writing Habit and Write Every Day
As with all write-every-day advice, throw four kids, a freelance business, maternity leave and a global pandemic into the mix and then see how you do. But still. This article by the ace Shawn Blanc is full of excellent, practical advice. So you should probably listen to him.
---
MemberSpace - Turn your website into members-only with just a few clicks
There are a great many ways to create a membership scheme these days. The thing about Memberspace is you can do it on top of pretty much any other service, including... Notion.
---
Best of the rest
---
Help us grow 🌱
If you enjoy this newsletter, there are three things you can do to help it (us!) grow and reach more people. Which would be lovely.
Share it with someone else. Forward the email. Post on social.
Click/tap the little ❤️ icon there at the bottom. It actually helps.
---
Tweets of the week
Tweets are but mulched-up leaves fallen from a tree of despair. But some of them are quite good. You can follow @iainbroome and @unslush on Twitter.
---
First-time reader?
Unslush is an email newsletter written and published by Iain Broome, freelance copywriter and author of the novel, A is for Angelica.
Join 1000+ other fine people and subscribe for free to get the best writing and publishing-related links sent straight to your inbox. Learn more and sign up.
Join 1600+ super subscribers
I send two regular newsletters. Draft Mode (biweekly) is about the writing process, writing resources, creativity and being an author. Minifictions (monthly) features five original pieces of flash fiction.
Sign up once. Choose your newsletters.
Subscribe now