An alternative writing tool
Plus a great research tool, manifestos and storyboarding with Trello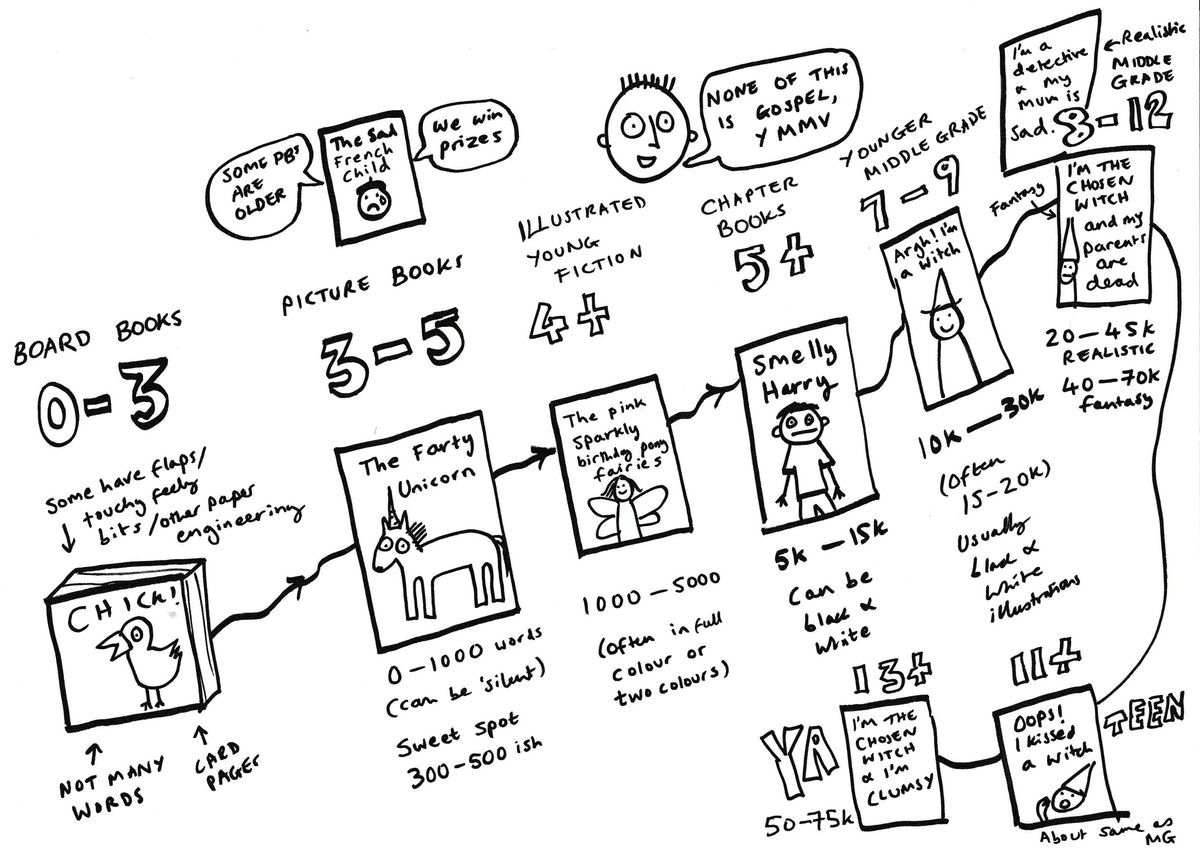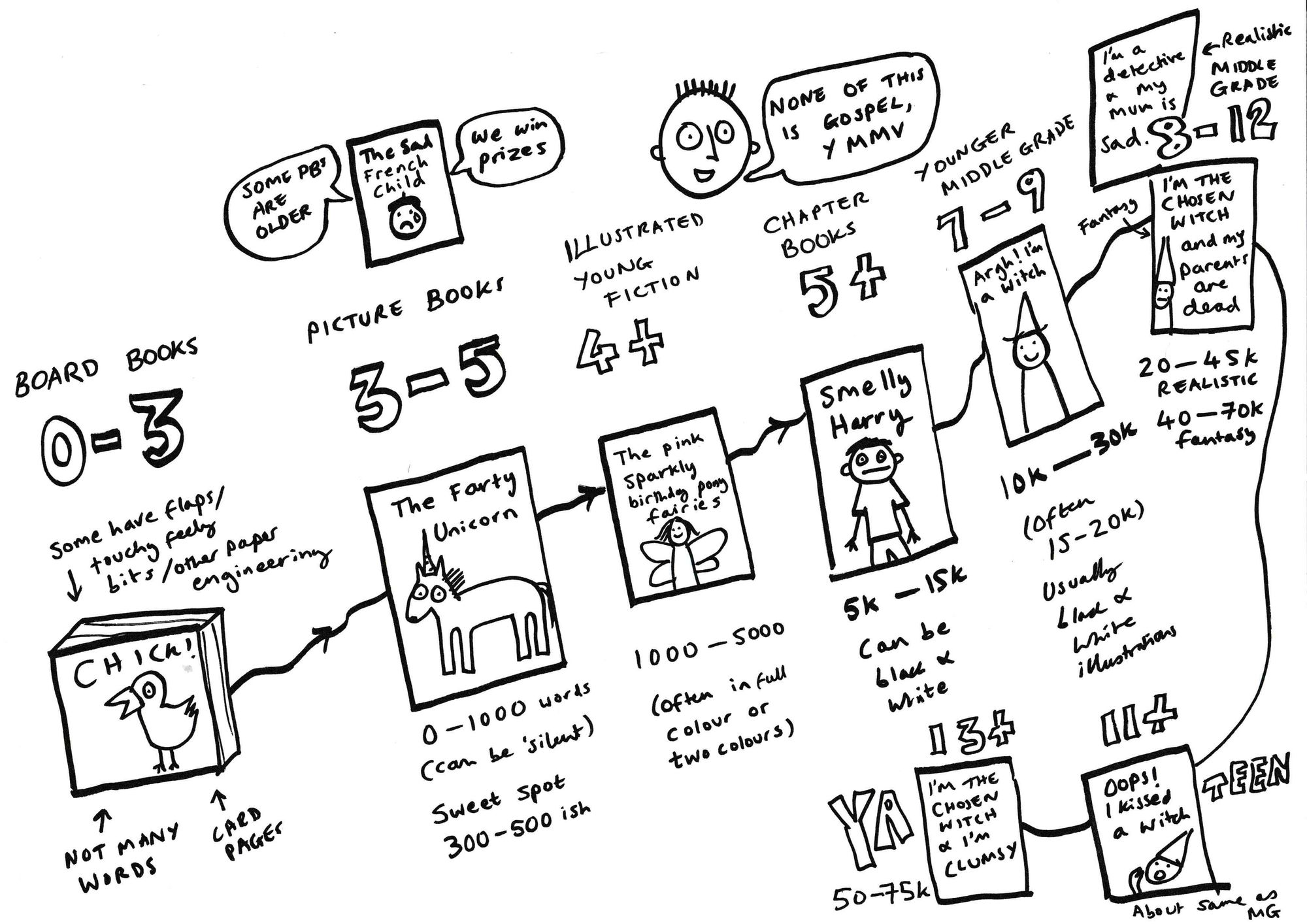 Hello there
Cheeky Sunday newsletter for you.
I really like this illustrated guide to what you can find in children's books at different ages by author, Louie Stowell. Very true. Very funny. Also quite a handy reference tool as my own kids get older and continue to ask me to write a children's book!
Hope you find something useful in the links below.
Iain
---
Links of the week
Every issue I collect and share the best advice, apps and other shenanigans that I find on my internet travels. Find something useful? Subscribe for free.
Dabble - Where authors go to write
An app that sounds to me very much like Scrivener with lots of features for planning and organising your work. This is a good overview by author David Hewson to read before you get stuck in.
---
Have you ever written a manifesto for yourself? I've kind of done it, but I think I might write one properly. Just a page where I try and articulate what I believe, want I want to do creatively, and how that will shape the next couple of years.
---
Do It On Purpose – on having a brand and being a person
Really interesting piece in the Publishing is Hard newsletter about the reality of being successful. Sometimes, what with the internet and everything, it can be very easy to chase something or be someone that's a million miles from reality.
---
How to use Trello to storyboard your novel
I'm knee-deep in Trello just about every day and I've used it for all sorts of creative projects, including planning this newsletter. This article on ProWritingAid takes you through the basics and how you might set it up for storyboarding.
---
Dovetail – an app for collecting and sharing research
Stumbled across this for a work thing last year. It's designed for teams to store research, but if you're deep on a project of your own, I'm sure you'd find it useful to have all your bits and pieces in order.
---
Help us grow 🌱
If you enjoy this newsletter, there are three things you can do to help it (us!) grow and reach more people. Which would be lovely.
Share it with someone else. Forward the email. Post on social.
Click/tap the little ❤️ icon there at the bottom. It actually helps.
---
Tweets of the week
Tweets are but warts on the knees of the grossest toad you can think of. But some of them are quite good. You can follow @iainbroome and @unslush on Twitter.
---
First-time reader?
Unslush is an email newsletter written and published by Iain Broome, freelance writer and content designer and author of the novel, A is for Angelica.
Join 1000+ other fine people and subscribe for free to get the best writing and publishing-related links sent straight to your inbox. Learn more and sign up.
Join 1600+ super subscribers
I send two regular newsletters. Draft Mode (biweekly) is about the writing process, writing resources, creativity and being an author. Minifictions (monthly) features five original pieces of flash fiction.
Sign up once. Choose your newsletters.
Subscribe now