My no-laptop holiday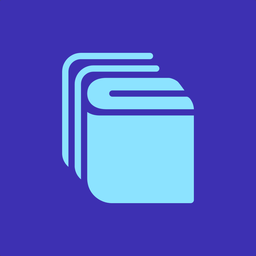 In just a few hours, I'll be heading with the tribe to Denmark for two weeks. Two whole weeks!
It's been almost exactly two-and-a-half years since I became self-employed. I've enjoyed the experience hugely and it's been a great success by almost every measure. But recently I have started to really feel a sense of burnout. I'm absolutely knackered.
I don't just feel knackered. I look it too. Working late, saying yes to everything, combining work and childcare – I've been pretty good at managing it all, but I really need a break.
And so for the first time in a long while, I'm going away and leaving my laptop at home. Yes I'll have my phone. Sure, there'll be access to work if I really need it. But my laptop is where I spend so much of my time and to not have it with me will be... refreshing.
If someone can persuade my kids to be calm, kind and quiet for two whole weeks, I'll be absolutely sorted.
So, no newsletter for a short while. And when I get back, you might see a few changes to these emails. I've been doing some serious thinking about what I want the newsletter to be and taking on board the feedback you shared just a couple of issues ago.
You'll notice I sometimes miss weeks where I don't send anything. That's not because I don't have time to write an email. It's because I haven't had time to read loads of articles and find new useful apps and other stuff during the week.
So perhaps the format is a bit restrictive. Maybe there is a way for me to continue pointing you to all the good stuff and at the same time write and send you content of my own.
Anyway. Nothing for you to worry about at the moment. I'm now closing this blasted laptop for at least 14 days. We'll talk about it on the other side.
---
I am very guilty, now more than ever, of thinking that any hobby or project I embark on needs to be worth it. Even if I can't explain what worth it looks like. I used to be much more of a dabbler and I think there is lots in the idea of doing something for the sheer hell of it, or to simply pass the time.
Five things Chuck Wendig learned writing his latest novel
I've been enjoying Chuck Wendig's potty-mouthed blog posts on writing for years. This one includes some practical stuff that I liked, including a section on the importance of balancing light and dark (especially if your novel is really dark).
Gun Basics for Writers: Handguns, Part 1 of 2: Revolvers
I mean, my slightly offbeat fiction based in the north of England hasn't required me to learn how guns work yet. But when that time comes, this is going to be a very handy resource.
How to Podcast from an Event: Live Broadcasting or Offline Recording
I have no idea if you're a podcaster but I've spent the last couple of years recording shows in person with people. Let me tell you, it's a different ball game to loading up Skype and hitting record. This guide is very helpful.
Brill – digitize notes faster, with photos or speech
Brill is an app that helps you convert your handwritten notes into text faster, using photos or voice. Manage them, share them or export them to Trello. That's the spiel. Could be very handy if, like me, you run half your life via Post it notes.
9 Reasons Authors Need Newsletters
As you might imagine, I'm a big advocate for the humble email newsletter. Even though I know people can and do access and read these emails online, whenever I press send it always feels like I'm sending something personal – almost private. Which I rather enjoy.
Join 1600+ super subscribers
I send two regular newsletters. Draft Mode (biweekly) is about the writing process, writing resources, creativity and being an author. Minifictions (monthly) features five original pieces of flash fiction.
Sign up once. Choose your newsletters.
Subscribe now