Organise your whatnots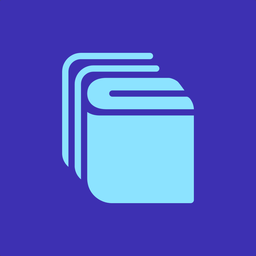 I ran a plain English workshop with a company in London last week. I stayed over at my sister-in-law's and got to spend a few hours travelling the city on my own.
It took me back to what I now recognise as a terribly exciting and formative period of my life, back when I was regularly visiting the capital to meet my agent, make plans and sell A is for Angelica.
Last week's solo trip has given me another mini kickstart and, when not running a one-man content business, I've spent an awful lot of time thinking about and working on my novel in progress.
Being in London, even for 24 hours, has provided an unexpected confidence boost that I can't really explain. Call it nostalgia. Or some weird trip down memory lane. Whatever. I heartily approve.
Now get into the links below.
---
Are you into making mind maps? It's not something I've done much of and I generally go to Trello or Post its. But this looks like a great tool for getting your thoughts down and organising your whatnots.
Speaking of Trello, they have a selection of boards designed especially for writers. There is one for blog post planning, another for novels and even a board for submission tracking. If you don't know what Trello is, start here.
Big list of UK writing organisations and resources
This is a very handy document of links, resources and ideas by Spread the Word for Breakthrough Festival writers. If you are a writer in the UK, get stuck into those links and have your bookmark button ready.
BookBeat launches in 24 countries in major European expansion
This is supposed to be another one of those Spotify for books ideas that have previously come and gone without any success. I just don't think enough people can read the amount you'd need to read to make it worthwhile.
Every year, the Bookseller here in the UK puts together a list of people who work in publishing that they think are doing great things. It's always worth a look and you may even want to follow a few of them on Twitter.
What I Learned from Keeping a List of Every Book I Read
This is the first year I have kept a list of all the books I've read (or abandoned) – it's frustratingly short. This post shows it's a way of noticing the types of book you're reading, and of course, the ones you are not.
I'm really enjoying this Substack newsletter from novelist, SL Huang. And as you might imagine, as someone who continues to struggle with the challenge of writing a second book, this one resonated.
Join 1600+ super subscribers
I send two regular newsletters. Draft Mode (biweekly) is about the writing process, writing resources, creativity and being an author. Minifictions (monthly) features five original pieces of flash fiction.
Sign up once. Choose your newsletters.
Subscribe now