My new pencil case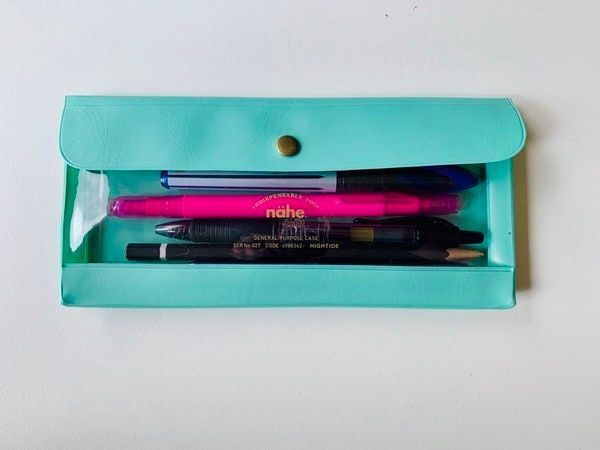 Nothing exciting to report this week. That is, nothing to report apart from the fact I have a new PENCIL CASE.
This bad boy (pictured below) came all the way from Papersmiths in London and was one of my excellent father's day presents. My pencil case isn't in the online shop, but there's plenty of other lovely stuff that you might like to peruse.
That's it! Enjoy the links...
---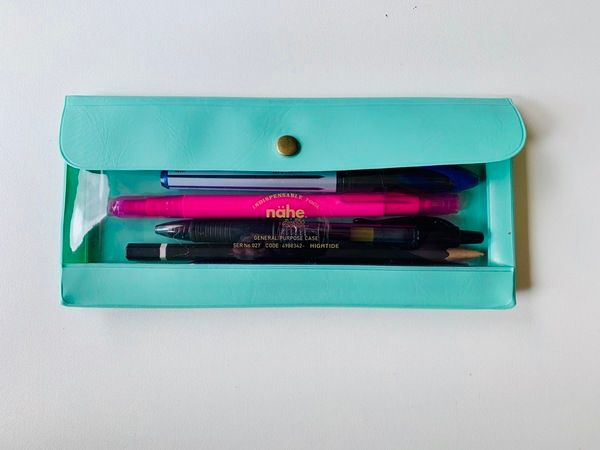 'There's no safety net': the plight of the midlist author
This is an enlightening piece on being an author who makes barely any money from it, which is most of us. The interesting bit is that the two authors featured are actually pretty successful by most measures.
Highland 2 – minimal writing app for screenwriters
You know about Highland right? It's an app made by actual writers and is amazing for writing industry-standard screenplays. They've added stuff for novelists too since I last used it. I'm about to check it out again.
"Perhaps We're Being Dense." Rejection Letters Sent to Famous Writers
Been rejected recently? Here are some famous authors' rejection letters to hopefully make yourself feel much better about it all.
Novel planning template for Airtable
Airtable is an excellent platform that is a bit like a spreadsheet with various extra bells and whistles. This template is designed to help anyone writing a novel outline and remember the world they're creating.
Screenwriting story planner template for Airtable
And here's another Airtable template, this time for you screenwriters. It helps you keep track of scenes, characters and various other bits and bobs that go into writing a script.
Julia Armfield's 6 top tips for writing short stories
You can't go wrong with a cracking short story. But they are very difficult to write well. The advice in this article is not only very sensible, but also includes practical stuff that you can try yourself.
Visually browse the best of Hollywood "true" stories, scene by scene, to see how true or false they really are.
Join 1600+ super subscribers
I send two regular newsletters. Draft Mode (biweekly) is about the writing process, writing resources, creativity and being an author. Minifictions (monthly) features five original pieces of flash fiction.
Sign up once. Choose your newsletters.
Subscribe now