Not all stories are like other stories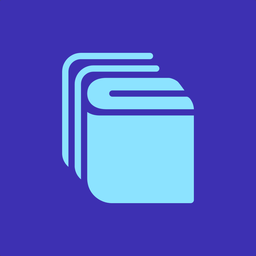 Thank you to every one who took the time to answer my two-question survey last week. It's still online if you'd like to join in and tell me what you want from this newsletter.
The results were interesting. Asking your audience – you know, actual people – what they want is always a good idea, especially when you're making websites and what have you.
This newsletter and its very attractive subscribers (👋) have been my main outlet on the internet for quite some time. I've always enjoyed collecting and sharing what I find on the web and take care to note that most of you would like that to continue.
But I am a writer at heart and I have stories to tell. Some of those stories are fictional. But I'd also like to share more about being self-employed, being a parent, and being a largely unknown author who's had to put the previous items in this sentence first.
Basically, I'm currently thinking about all of this and deciding what to do next. Thank you for subscribing and reading. Don't forget, you're always welcome to hit reply and send me a real-life email full of your brilliant thoughts.
Now go find something useful in the links below.
---
Milanote - the tool for organizing creative projects
I've been looking for an app that I can throw all sorts of stuff in from the web and have it easy to find, but also kind of… look good. Something more visual. So I'll be spending some time with Milanote over the next couple of weeks.
An academic writer explains the process of reading, highlighting key passages, transcribing and storing all of that research in Scrivener. Read this has made me think about how I might do something similar with all of the quotes and good stuff I read from various places.
How to start your own good newsletter
I like Paul Jarvis' writing and I've been meaning to buy his recent book, Company of One. This post on writing your own newsletter is really interesting and full of good advice if you're thinking of giving it a go.
Blot – a blogging platform with no interface
Turns a folder into a blog automatically. Use your favorite text-editor to write. Text and Markdown files, Word Documents, images, bookmarks and HTML in your folder become blog posts.
Inside Neil Gaiman's Rural Writing Retreat
As I've said before, I don't know how much value there is in knowing how authors who have very different time and resources than you choose to set up their writing stations. But I'll be damned if I can stop reading about them.
Not all stories are like other stories.
Join 1600+ super subscribers
I send two regular newsletters. Draft Mode (biweekly) is about the writing process, writing resources, creativity and being an author. Minifictions (monthly) features five original pieces of flash fiction.
Sign up once. Choose your newsletters.
Subscribe now