If Captain America wore modesty shorts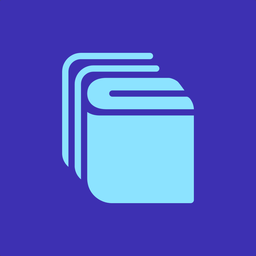 I am not a person who watches superhero movies.
And yet this weekend I got roped into seeing the new Avengers film at the cinema with nine of my in-laws. Dressed as Captain America. Or Captain America if he wore a cycling bib and modesty shorts.
Having watched the movie, I can definitely say it had superheroes in it. I'm also told that it was a major cinematic feat to bring a swirling story – told over many other movies – together in one last hurrah. See also: Game of Thrones this week.
Weirdly, but perhaps related to the above, I'm spending a lot of time thinking about my fiction at the moment and trying to figure out 'the bigger picture'. I hope to share more on that with you soon.
Anyway – enjoy the links below...
PS Last week I mentioned Sheffield Content Club, a meetup I'm starting in my home city. It sold out in under 18 hours and there are nearly 30 people on the waiting list. Cripes!
---
Day Job – how writers support their art
I'm about to start wading through this collection of articles on Medium. They cover 12 authors who discuss the kind of work they did to financially support their writing, as well as how they managed to protect their time.
Writing Advice from Saul Bellow
I have not read any Saul Bellow – another big gap in my literary knowledge – but some of these quotes on writing are pretty good. I particularly like the 'don't take yourself too seriously' idea. Very important. 😜
Unsplash – free images and pictures
I feel like most people know about Unsplash now. If not, it's a place to find free, high-quality images that you can use in your own projects. Can you believe it used to be a simple Tumblr site? Alas, I remember it well.
Thought Train – an app for quick note taking
I've started a free trial on this app for Mac and Windows. It seems ideal for when you just want to write something quickly or store a bit of information, like a phone number. Sits quietly in your menu bar until you need it.
Twitter list of indie publishers
Looking for a list of excellent indie publishers? Then you need this Twitter list compiled by @samatlounge who has done the work for you. She's also got a whole load of other public lists, including book designers, booktubers and various writing communities. Awesome resource.
Ethical Alternatives and Resources
Not every tech company or digital product is out to fleece you of your time, money and data. Someone has put together this directory of ethical options when it comes to stuff like browsers, apps and whatnot.
The 50 Best One-Star Amazon Reviews of Nineteen Eighty-Four
Some absolute belters on here. There were thankfully very few one-star reviews for A is for Angelica, but I did enjoy someone describing it as 'the most depressing book ever'. Kind of felt like a win.
Join 1600+ super subscribers
I send two regular newsletters. Draft Mode (biweekly) is about the writing process, writing resources, creativity and being an author. Minifictions (monthly) features five original pieces of flash fiction.
Sign up once. Choose your newsletters.
Subscribe now