We must keep going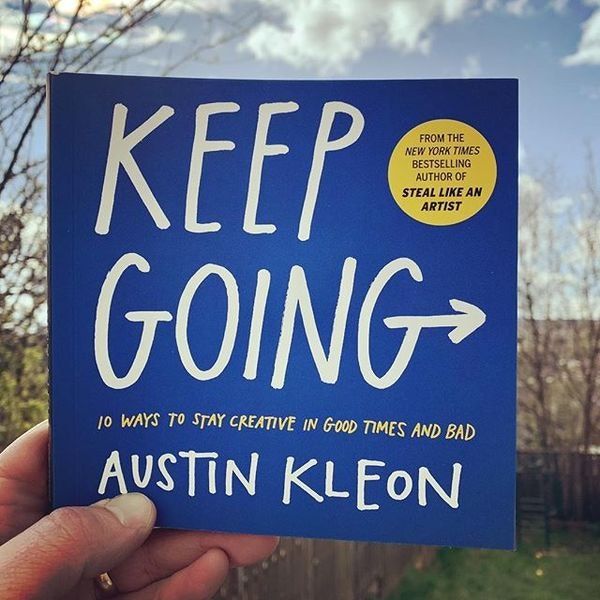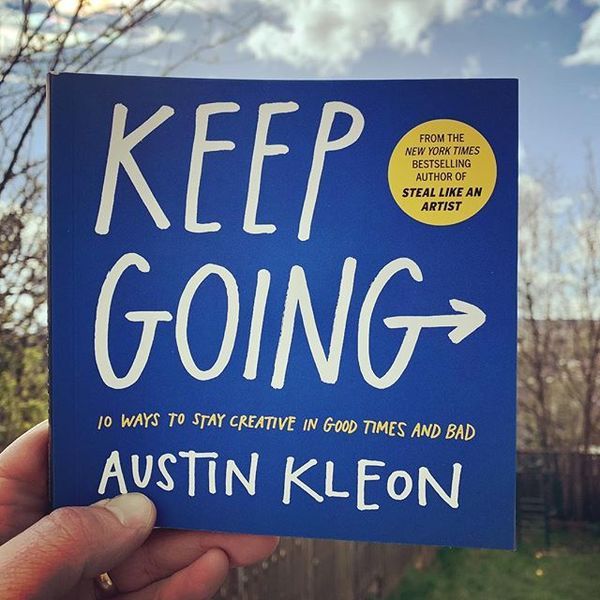 Yesterday our postperson popped my pre-order of Austin Kleon's new book through the letterbox. I immediately took a picture and posted it on Instagram. Because that's what we do now.
This was my caption.
Hooray! My pre-order arrived early. Living through the shitshow of Brexit, never have I needed this more. You should all read @austinkleon other books too. He knows his onions.
I often link to Austin Kleon's blog posts but it was his first book, Steal Like an Artist that got me hooked. It's not easy to convey a lot with few words and a handful of illustrations, but he really can do it like very few other people writing on the internet.
Anyway, his new book is called Keep Going and it's about how we can maintain our creativity and desire to keep making stuff when the world around is going completely bonkers.
I continue to struggle with this, so I'm really looking forward to getting stuck in. I'll report back.
And that's it. Don't forget there's loads of good stuff in the archive. Feel free to share this email far and wide.
PS I haven't forgotten your stickers. Promise.
---
Speaking of keeping going, I wrote this short post a couple of years ago when I was trying to figure out what the hell to do with the world. It's troubling to read it now and find that things have turned out exactly, if not worse, than I feared they would. My message at the end is still the same though. We must keep going. Keep doing our thing.
Substack – create a subscription newsletter
I've had a play around with Substack and I think it's another really interesting way to make your writing sustainable. It's part newsletter, part blog, part podcast platform. You can make some content free then publish other content – written or audio – just for paid subscribers. As an author who podcasts, I would much rather try something like this than Patreon.
The Poetry Foundation is a treasure trove packed with poems, podcasts and lots of handy information. I stumbled across this fantastic glossary of poetry-related words, phrases, concepts and organisations. It's amazing.
Some Creative Advice For Your Younger Self
A load of people from the Booooooom community (new to me) answered the question: 'If you could give your younger self one piece of advice related to creativity or being a creative, what would it be?' There are some really lovely answers. I like the one above a lot.
The Advanced Reader Club – Dead Ink Books
You might've noticed that I am all for spotting and sharing publishers and authors who are trying new ways of making this publishing nonsense sustainable. Dead Ink Books has launched a new thing where readers can pay £50 a year and get books, a club of sorts and other stuff in return.
I was paid £12,500 to write my book – and here's why I'm telling you
This is a really interesting and honest article Alex Holder, who reckons authors should be much more forthcoming about how much they earned from their books. His argument is that it will help us all understand our own situation and whether it's in line with the industry, for example. I have lots of thoughts on this, which I shall save for the podcast version of this newsletter, should I ever get round to doing one.
---
---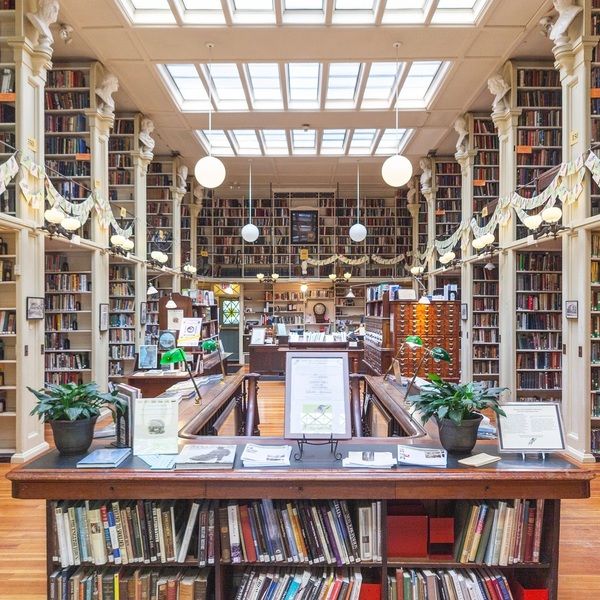 An Instagram account dedicated to lovely-looking libraries
What's not to like about that? I've linked to this specific photo to pull in the picture but there are loads more for you to browse if you go to the main feed.
Join 1600+ super subscribers
I send two regular newsletters. Draft Mode (biweekly) is about the writing process, writing resources, creativity and being an author. Minifictions (monthly) features five original pieces of flash fiction.
Sign up once. Choose your newsletters.
Subscribe now