My favourite email newsletters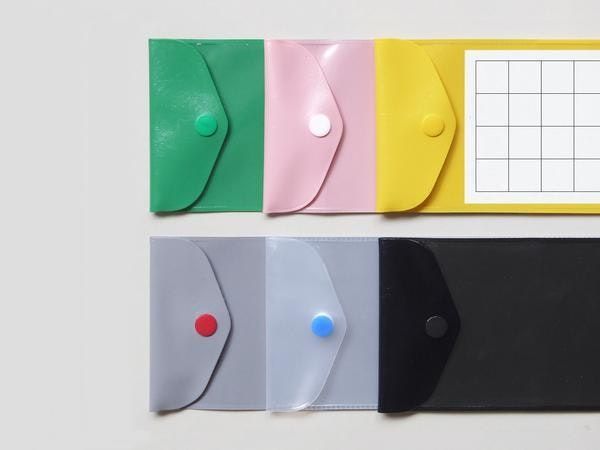 Super busy week of (actual) work for me, so no exciting blog post of my own to show you.
Instead, I'm going to keep you here and share a list of my favourite newsletters at the moment. These are the ones that I look forward to receiving the most. I always find something useful or interesting in them and in most cases, both.
But first... I just bought a pencil case.
---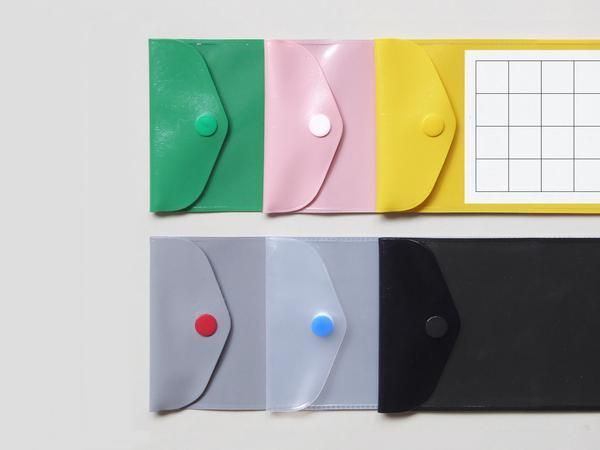 Happy Pencil Pocket – Present & Correct
I have about five pens, a pencil and a highlighter that I take with me various places. But I just chuck them in my bag and then grumble when I can't find them in the abyss. So I bought a pencil case. I share it with you because once you click through to Present & Correct, you will get lost in its selection of gorgeous products for writer/reader types.
Subscribe here 👇
Who doesn't love a good email newsletter? I know I do and the fact you're reading this suggests you're into them too. Here's a list of my five favourites in no particular order.
Dense Discovery – for discerning web workers
This is a weekly newsletter by Kai Brach, the chap who publishes Offscreen. It is for people who work on the web, but it is also for anyone who likes good design, fancy new apps and products, and a beautifully put together email.
Austin Kleon's Weekly Newsletter
Steal Like an Artist and Show Your Work are two of my favourite books on creativity. And Austin Kleon's newsletter is always full of interesting links to writing, art, music and thoughtful articles. I love it.
This is another newsletter that includes links on creativity, writing and putting your work out there. Like most of my newsletter picks, you always get a mixed bag of goodies.
Another well-established newsletter, Storythings always includes not just interesting, erm, stories, but also focuses on how they are told. I really like the headline/short version/long version format of the emails too.
From the folk who run the popular morning meetup events, this newsletter is a good selection of internet news, useful apps and inspiring talks. It's great for anyone who spends a lot of time making stuff on the internet.
Other marvellous medicines
The 100 Best Websites for Writers in 2019
This list gets published on The Write Life blog every year and can you believe that once, my very own site used to make it on there. I can't vouch for the accuracy of the headline but it's a pretty good resource to delve into.
One day I will write in detail about my own writing shed. Until then, enjoy watching Roald Dahl talk you through his writing process and how it's pretty entwined with both his shed and the idea of routine.
10 Works of Literary Fantasy You Should Read
I'm not sure I really know what literary fantasy is, but I quite like the description in this post and the books sound great. Mildly highbrow and slightly weird is a combination I can get behind.
Raymond Chandler's Unused Book Titles
I don't have time this week, but please remind me to waste an hour coming up with my own bonkers book titles. I think my favourites here are Quick, Hide The Body and Stop Screaming – It's Me!
My complete book launch strategy
Paul Jarvis is a designer and popular writer who has just published his first book called Company of One. He has always been pretty public about how he works and this post is absolutely full of useful nuggets.
Postmake – tools and resources for your next project
If you like finding and trying out new tools to get things done – anything – then this is a really interesting take on the curated directory. The apps and tools here are mostly focused on design, development and marketing.
I haven't used Draft for any length of time, but it's a really curious app that has a load of interesting features. There is something about the way it looks and even the sales copy that I really rather like.
---
Join 1600+ super subscribers
I send two regular newsletters. Draft Mode (biweekly) is about the writing process, writing resources, creativity and being an author. Minifictions (monthly) features five original pieces of flash fiction.
Sign up once. Choose your newsletters.
Subscribe now