This is the year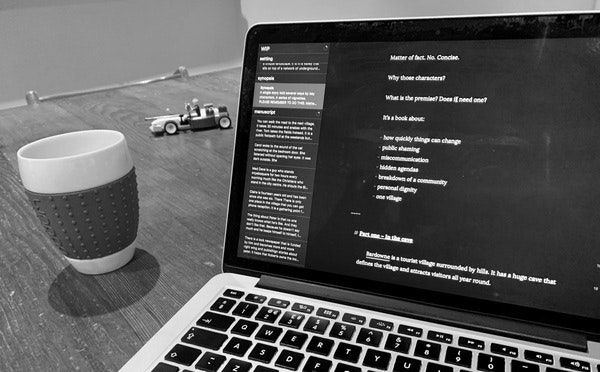 I was bowled over by the response to last week's newsletter. Thank you so much to everyone who replied by email or said nice things on Twitter. I really appreciate it.
Two things.
One. This week I wrote about having not written a second novel in the last six years. It was rather cathartic. You can find the post via the first link in the list below.
Second. I'm trying to think of ways I might make this newsletter more interactive – a community, dare I say. Hashtag on Twitter? Slack team? Something else?
Let me know what you think. And if you have any other ideas, suggestions or links I should share, tell me about those too.
Go scroll and find gold.
---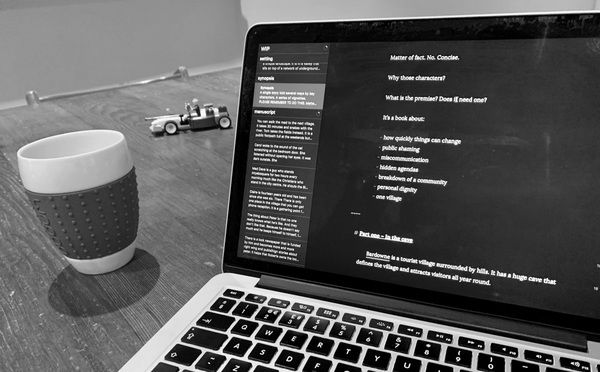 It's been more than six years since my debut novel came out. I thought it was time to talk about why there hasn't been a second one. So I wrote this blog post about it. Don't worry. There is good news at the end.
Qlearly - a modern bookmarks and tabs manager
There are loads of bookmark and tab managers around, but this one looks pretty interesting to me. The idea of organising my web debris in Trello-like boards and columns makes a lot of sense.
Make Tomorrow's To-Do List Tonight & Other Tips for Getting Sh*t Done
I used to read a lot of productivity nonsense. I don't anymore, but this post is full of things that I find actually work. And Jocelyn K. Glei's newsletter has been one of my favourites for ages.
How to convert a Google Doc to Markdown or HTML
I find myself working in Google Docs an awful lot. I wanted a way to export my writing to HTML so that I could quickly paste it into WordPress with top-notch formatting. Turns out there is an app (extension) for that.
I must confess that I have never really used or been part of a regular writing hashtag community, but I know that a lot of people have and are. If you're not sure where to start, this is the post for you.
Where to Download All the Books That Just Entered the Public Domain
Apparently there is (was) such a thing as Public Domain Day. It happened recently and tens of thousands of books became legal to download for free. This post tells you how to get your grubby mitts on them.
What does a literary agent do?
I don't think you can really understand the value of having a good literary agent until you have one. This very short post is a pretty accurate description of what they do and how they help authors.
The Business Model of Literary Journals (or Lack Thereof)
You can count starting my own literary journal as one of my bucket list items that will never happen. They are wonderful things, but it is incredibly difficult to make them pay. This post on how it all works is ace.
30 Must-Read Diverse Children's Books From The First Half Of 2019
There are many marvellous children's books, but they are a homogenous bunch, so lists like this are very welcome. I'm always on the lookout for interesting books for kids, so feel free to share recommendations.
Join 1600+ super subscribers
I send two regular newsletters. Draft Mode (biweekly) is about the writing process, writing resources, creativity and being an author. Minifictions (monthly) features five original pieces of flash fiction.
Sign up once. Choose your newsletters.
Subscribe now