Pieces 04: What's the plan?
Deciding what I'll be working on next week when my writing retreat begins. Basically, lots of outlining with Post its and a tricky opening.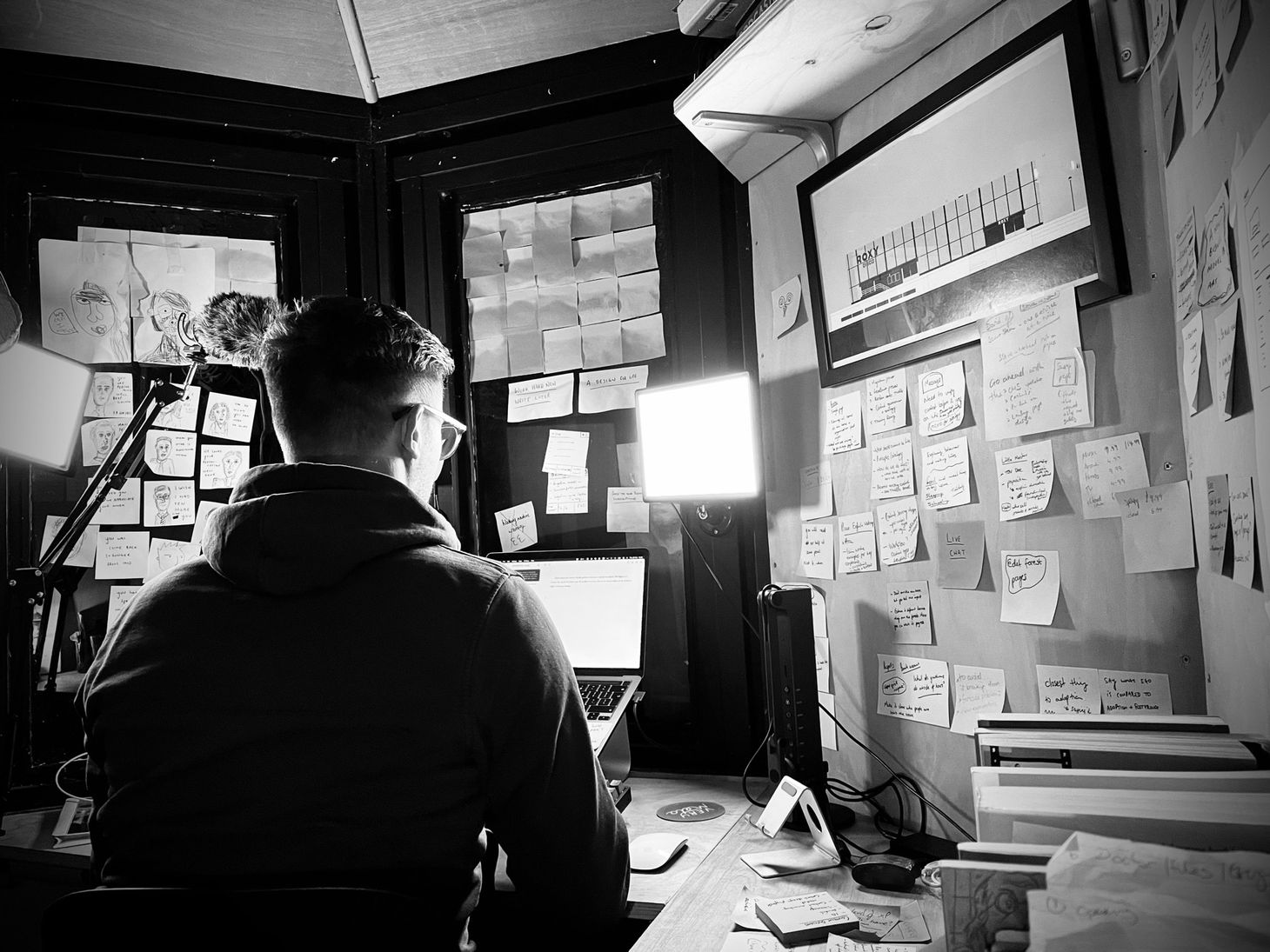 I've done a little work on the novel in the last couple of days. Only an hour or so, but it was useful with so much client work happening to get my bonce even slightly into what's happening next week.
This is Pieces by the way, a pop-up newsletter documenting my upcoming writing retreat. Just in case you're new.
---
So what have I been up to?
In a surprise to absolutely no one, the reality is I haven't been able to do quite as much planning for next week's writing retreat as I had hoped. Which is why I spent some time deciding exactly what I'll be working on.
First, I'm going to spend the best part of day one reading everything I have written so far – around 15,000 words. It's been a while, so I'm not sure how I'll feel. But it must be done.
Then I'm going to revisit my 'everything I know' document, which is where I've dumped all my thoughts on the plot. It's kind of an outline, but it's also full of questions to myself. I intend to answer all of those questions.
I'm then going to attempt a new outline. Over the last few weeks, I've been doing some research for a potential second thread that will run throughout the novel. Someone once told me that all good novels have not one, but two fantastic ideas in them. And that seems about right to me.
So I'll be looking at how that might work and adding my new thread to what I hope will be a first fully mapped out version of the whole thing.
There will be many Post it notes on the wall!
And when I'm ready to go into more detail, I'll move the information on those Post its to a table in Notion. This could take a while, so I expect I'll just move a few scenes over next week and leave the rest until another time.
---
In terms of actual writing, I hope to draft two full scenes or chapters. That may not sounds like much to you. But I can assure you that to me, it's practically War and Peace in a week. And I'd rather overdeliver than fail to meet unrealistic goals.
One of the scenes I want to write is the opening, which I've written many times before in all sorts of ways! Of course, as I said on Monday, this retreat is all about making decisions. So my objective is to go again and aim for a complete draft that will act as an anchor for the rest. In terms of tone, voice, all that kind of stuff.
I'm not sure yet what the second scene will be, but I have plenty to go on and I will no doubt reevaluate all this come the middle of next week!
---
Okay. That's your lot. We're edging ever closer to Monday morning when I'll finally get to live like Barbara Cartland and wake up to a day where all I need to worry about is looking fabulous and writing what the heck I want.
Please share this with your pals if you think they'll like it. Spread the word in your newsletter. Invite me on your podcast. All that jazz.
High five, to the side, down below, you're too slow,
Iain
Join 1600+ super subscribers
I send two regular newsletters. Draft Mode (biweekly) is about the writing process, writing resources, creativity and being an author. Minifictions (monthly) features five original pieces of flash fiction.
Sign up once. Choose your newsletters.
Subscribe now