Pieces 11: Much commotion
Three days on since the end of my retreat and I am struggling to carve some time out amongst the family/work madness.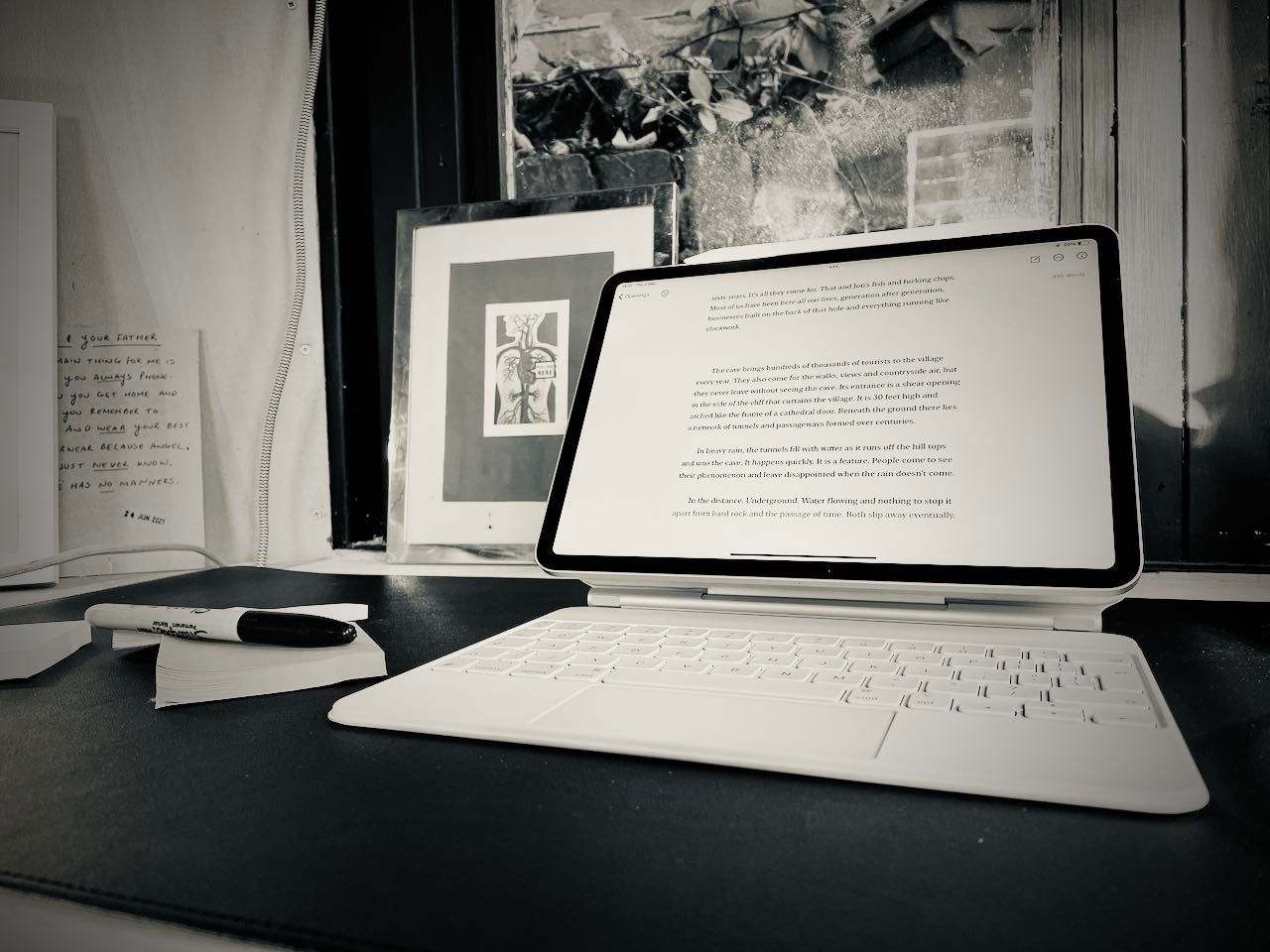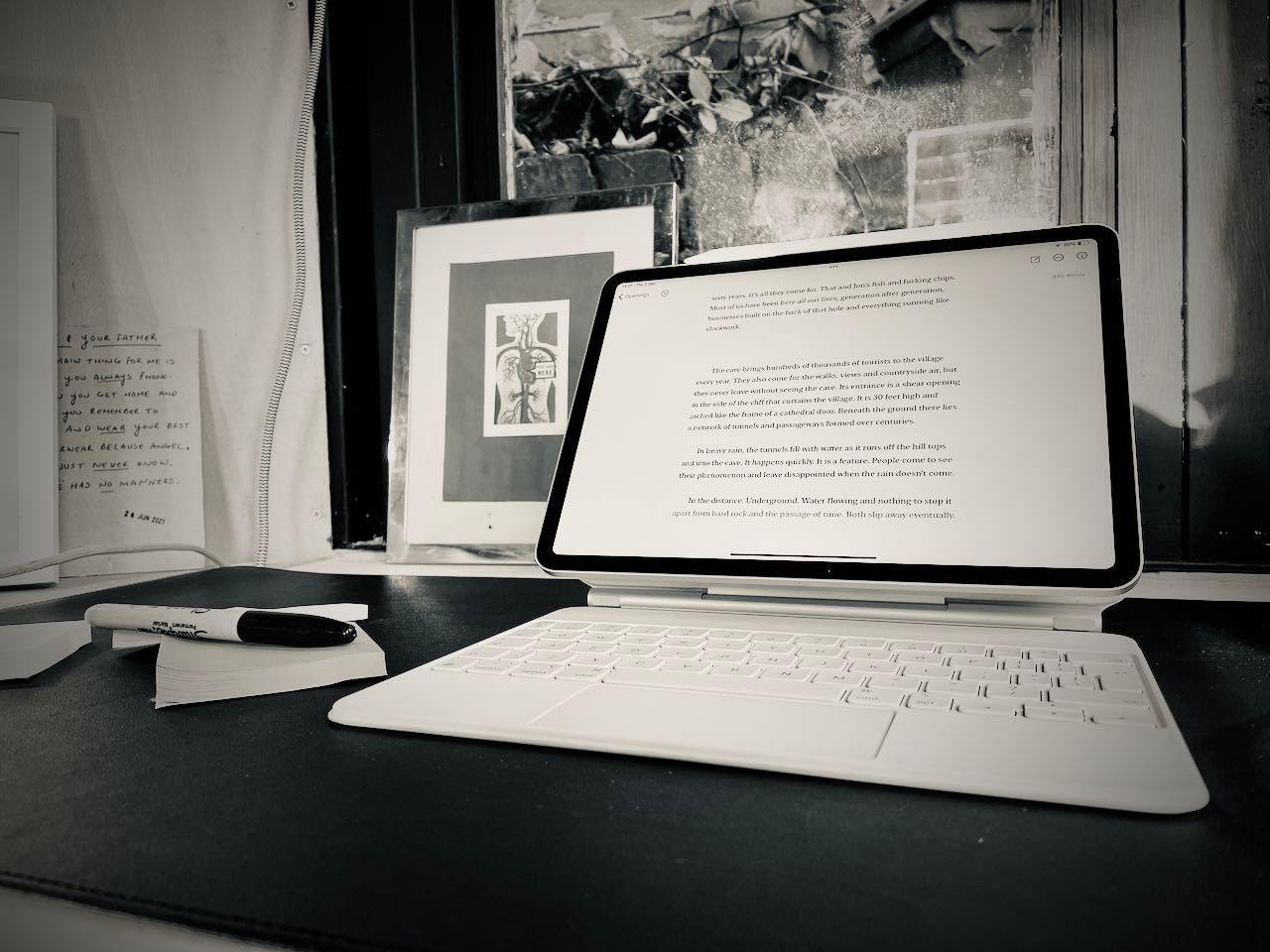 Hello again! Just in case you've forgotten over the weekend, this is another edition of Pieces, a pop-up newsletter that document my home writing retreat, which ended last Friday!
When I decided to do this, the obvious thing was to stop the newsletter at the same time as the retreat. I thought a little dose of real life might make for interesting comparison with the week of focused writing time.
---
So what's happened since Friday?
Saturday morning. Up at 6am with all four kids. Much commotion. We're all going shopping for Christmas stuff. Presents. Decorations. A tree.
Bought a Christmas tree.
Bought the wrong-sized Christmas tree stand.
Replaced with the right-sized Christmas tree stand.
Put up a Christmas tree.
Put up some decorations.
Saturday evening. Go to see friends for a 40th birthday meetup. A rare outing indeed. A lovely time had.
Sunday morning. Up at 6am with all four kids. Much commotion.
A child's friend is over for a couple of hours.
Take a different child to a birthday party.
Take that same child to a second birthday party.
Attempt to wrestle yet another child to sleep for a much-needed nap. Lose the wrestle. A great many tears.
Assemble for dinner. Much commotion.
Bed times. Thank goodness.
Carefully and reluctantly open emails gathered over previous seven days. There are many. Very upsetting. Answer urgent messages.
Pack for tomorrow. Which is actually today, as I type this.
Bed time.
---
And why was I packing?
Because for the first time in almost two years, I've driven across the country to meet up with two client colleagues to do some freelance work. The three of us have spent all of 2021 working remotely, so it's been fair lovely to see them in person. They are the just the height I imagined.
We spend all day interviewing people. We ask lots of questions. We record lots of footage. I forget an SD card. We all learn a lot.
Hotel room. Facetime home. Much commotion.
---
It is exactly three whole days since I did any work on my novel.
I'm honestly not sure where I could possibly have squeezed any writing in. Going forward, what it shows is how important it is going to be for me to both make time and then make the most of that time that I have made.
My first novel was written in chunks of serious time where I more or less pushed everything else in my life to one side. This second one, if it is to get finished, will not be written in the same way. I can't rely on writing retreats.
I need to get back to writing in the nooks and crannies. The 30 minute gaps and the hour before I got to bed. If it's going to happen, I have to will it into existence. There needs to be sacrifice.
---
Anyway. It is late.
More interviews in the morning then a long drive home. I'm determined to write over the next few days, even if it's not the kind of deeper work I was able to manage last week. It must happen!
I'll let you know how it goes. Thank you again for following along and apologies there wasn't much actual writing news to tell you about. You can read all previous issues of Pieces on my website.
Much frustration,
Iain
Join 1600+ super subscribers
I send two regular newsletters. Draft Mode (biweekly) is about the writing process, writing resources, creativity and being an author. Minifictions (monthly) features five original pieces of flash fiction.
Sign up once. Choose your newsletters.
Subscribe now