10 events that shaped my decade
How we got to now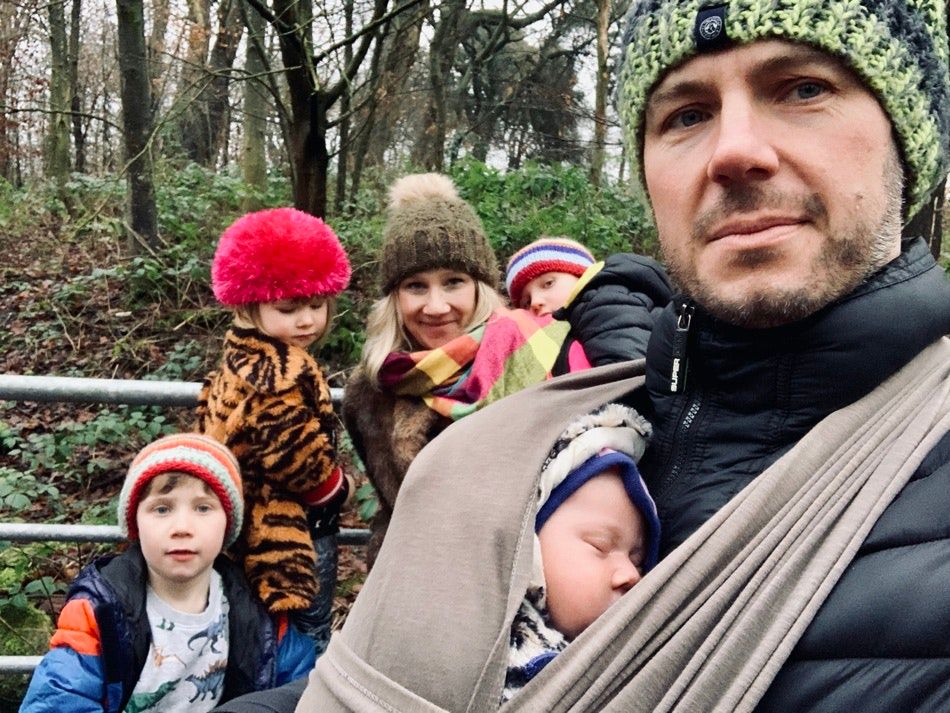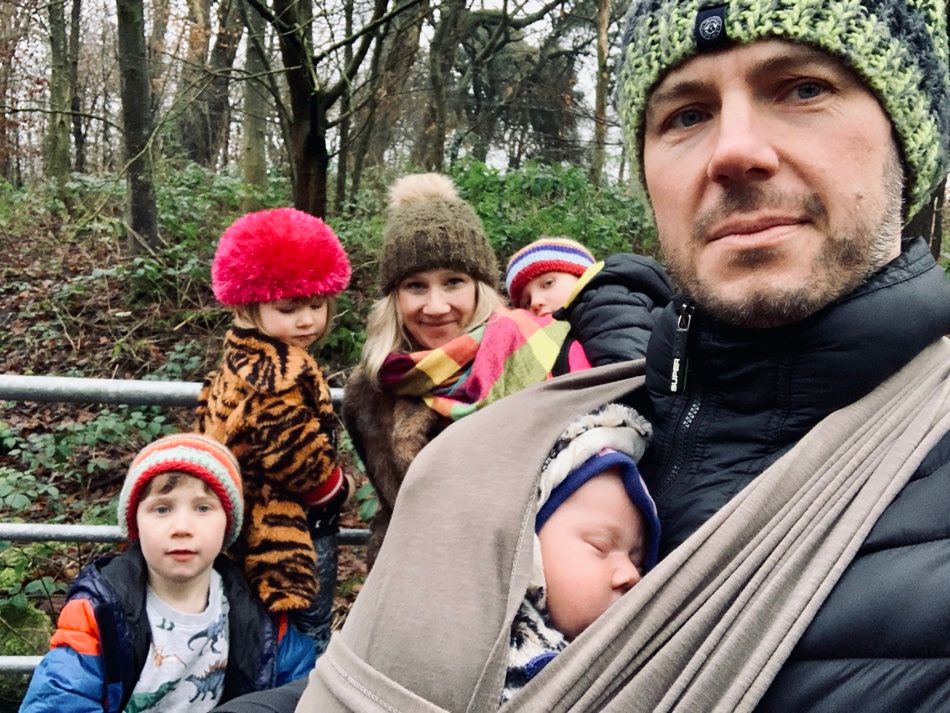 It's officially 2020. You've probably noticed people taking to social media to share their last decade. There's been a notable focus on achievements. And that makes sense. It's important to take stock of all the good stuff you've done.
But life is not one long list of achievements.
There are peaks and troughs. Good times and bad. For all that goes our way, there are challenges to face and stuff we don't see coming.
I sent a tweet to sum up my own decade.
As I'm in the fog of having a newborn baby in the house again, it seemed about right to sum things up in such a silly way.
But it was also – if I'm honest – a response to seeing other authors list the many books they both wrote and published in the last 10 years.
If you'd asked me in 2012, when my debut and currently only novel was published, how many books I would have written by now, I would probably have guessed at three or four. Something like that. And yet here I am.
I write this mainly to acknowledge and reassure you – my fellow writers – that decades are not solely shaped by your achievements, and your achievements are not solely related to how many books you did or did not publish.
Life is life. Work hard and good stuff happens. Work hard and shit stuff happens too. Don't worry about what other people are doing. Focus on your own thing. Give it time. Change will come. Etcetera, etcetera.
Anyway. I don't really feel like I can or want to try and summarise the last decade in a tweet. I definitely don't want to list my achievements.
So instead, I've chosen to reflect on the last 10 years by sharing – accepting – the 10 events that got me to where I am now.
---
2010: My Auntie's brain tumour
Things did not start well. I called my much-loved and only auntie (no uncles either) to ask her to read at our wedding. Astonishingly, she said no. It was a weird conversation. I knew that something was wrong, so I called my dad immediately. He said he'd noticed some odd behaviour recently too.
Turned out she had a brain tumour. Her health deteriorated very quickly. Me and my fiancée travelled to first the hospital and later the hospice to see her two or three times a week. It was horrendous. Horrific. Like watching a rose lose its petals one by one. She was dead within three months. Our children would have adored her.
---
2011: Got married
The following year, I married my best friend and had a big party in an equally big tent at her parents' farm on the top of a hill in Somerset. It was everything we wanted and more. Together, we've navigated the rest of the decade and all its thrown at us with love, respect and teamwork. Proper teamwork.
---
September 2012: A is for Angelica published
I became a published author. Lived the dream. Achievement unlocked. I've spent many sorry evenings staring at an empty screen since, but now more than ever I look back (and occasionally read parts of) A is for Angelica with huge amounts of pride. It's not perfect – but it's a bloody good debut novel. 4.3 out of 5 stars. Would recommend.
---
September 2012: Had identical twins
In the month I became a published author, I also became a parent to identical twins. Which was not especially compatible with marketing a book. But who gives a shit. My boys are the loveliest, warmest, most incredible kids I could ever have hoped for.
They have absolutely no idea, but they've been there to lift us on countless occasions when things have got tough. Not many people get to be parents to identical twins. We consider it an absolute privilege. Those gorgeous boys. They are the decade.
---
October 2012: Made redundant
Five days after my twins were born, while we were all still living in a hospital room together, I was made redundant. It was quite the week. And frankly, it transformed my decade.
Looking back, I think we dealt with everything extremely well. We went from having no children and two jobs to effectively the exact opposite in the space of a few days. I was instantly unemployed and my wife began maternity leave.
I took the first job I could get. It was fine. But it sparked a number of years where – again, with hindsight – I found myself lost professionally. It was difficult to write fiction too, just at the point where I needed to capitalise on getting published.
---
2015: Miscarriage
Early 2015, we moved to a new house that we are still in and love very much. But in the summer, my wife had a miscarriage and it was the saddest, most difficult thing we have ever been through. I have lots to say about the process and how it felt, but I've never quite found the words or place in which to do so. This list isn't it, but it shaped my decade, no doubt.
---
2016: Baby number three
One year later our daughter arrived. She's bright, brave, funny and will go on to run the world if she wants to. Oh! And I can confirm that having one baby is easier than having two at the same time. Just in case you wondered. Logistics. It's all logistics.
---
2016: Brexit
Don't get me started. The absolute state of it. We're four years on and my blood still boils at the sheer small-mindedness and stupidity of it all.
On a personal level, I feel like for three years and counting, Brexit has stolen my attention. It's politicised me. I'm far better informed than before. But that information has come at a cost. Like many people in the UK, I've been absorbed by the utter lunacy playing out on our various screens. I hate it. I wish I had that time back.
Of course, with the recent election, things have changed. It feels like an act of deference, but for my own health and the ability to get anything done, I intend to inhale a lot less Brexit in the coming months.
---
2017: Started a business
Arguably, my best non-family-related achievement of the decade. I spent a fantastic year at digital agency Yoomee before facing another, albeit slightly different redundancy. This time round I didn't try and get another job. Instead, I emailed everyone I knew and told them I was available for freelance work.
This February will be my three-year anniversary of running Very Meta – my freelance content business. I've met so many different people, learnt loads about my home city, and worked on a much wider variety of projects than I could have imagined. I've also been able to pay the mortgage. Which is very important.
---
2019: Baby number four
What's the point of ending a 10-year cycle if you can't do it in style?
As regular readers will know, last month we said hello to our fourth (and final, seriously) child. She was born on my birthday, which is both rather wonderful and completely bonkers. It's been that kind of decade.
---
That's it from me. I found that quite cathartic.
I hope you've had a great holiday period and are busy making plans for the new year. I'll be back next week with the usual links to the very best bookish internet nonsense I can find. If you're new to the newsletter, there's an about page you can read.
Keep it real. Stay cool. Hang tough like the New Kids.
---
First time reader?
If you are new to me and this newsletter, please feel free to join almost 600 other fine folk and subscribe to get exciting emails right in your inbox.
Join 1600+ super subscribers
I send two regular newsletters. Draft Mode (biweekly) is about the writing process, writing resources, creativity and being an author. Minifictions (monthly) features five original pieces of flash fiction.
Sign up once. Choose your newsletters.
Subscribe now