Pieces 07: Scenes and scraps
Report from day two of my writing retreat which I mostly spent sorting material into usable scenes and scraps with potential.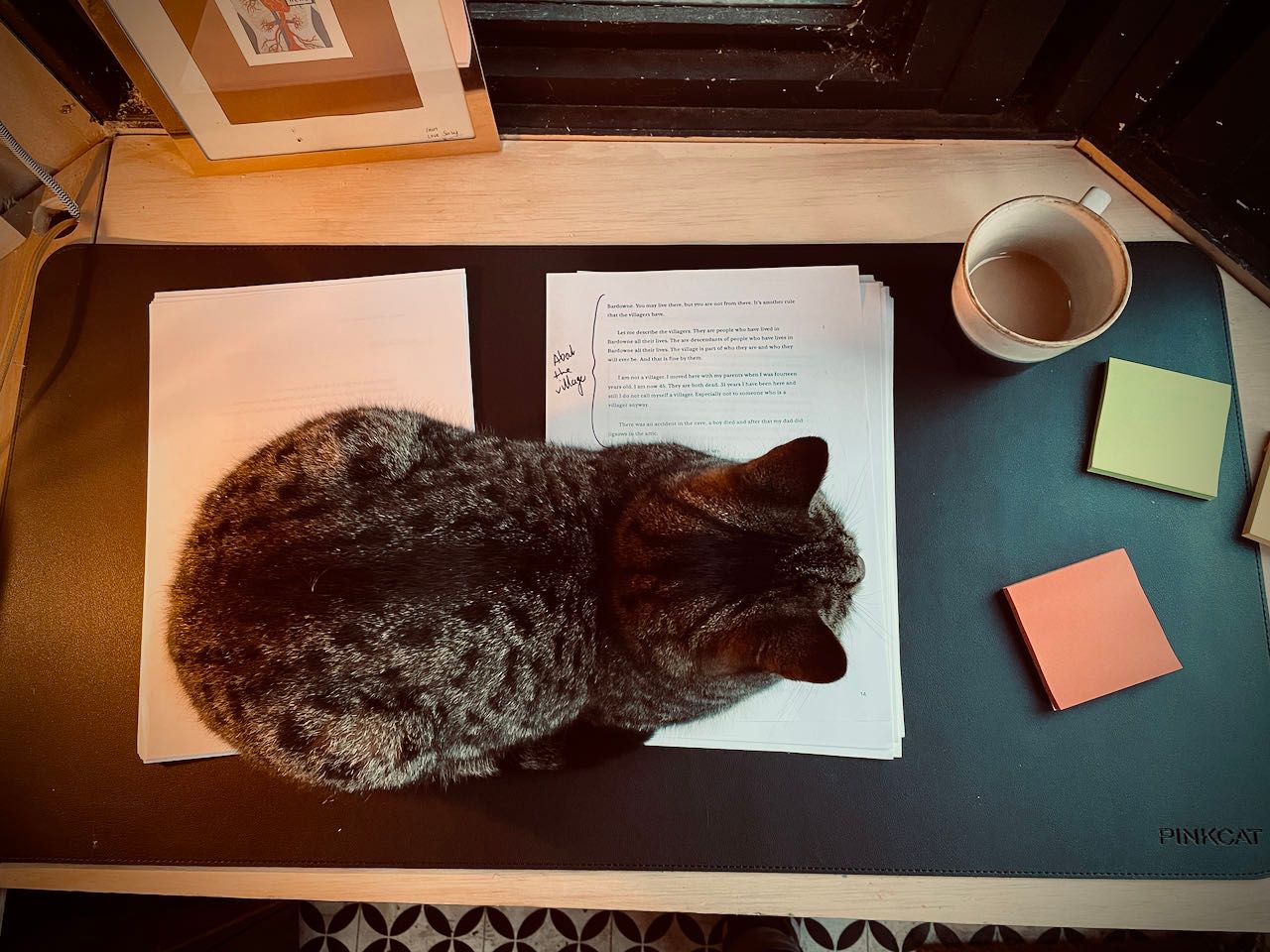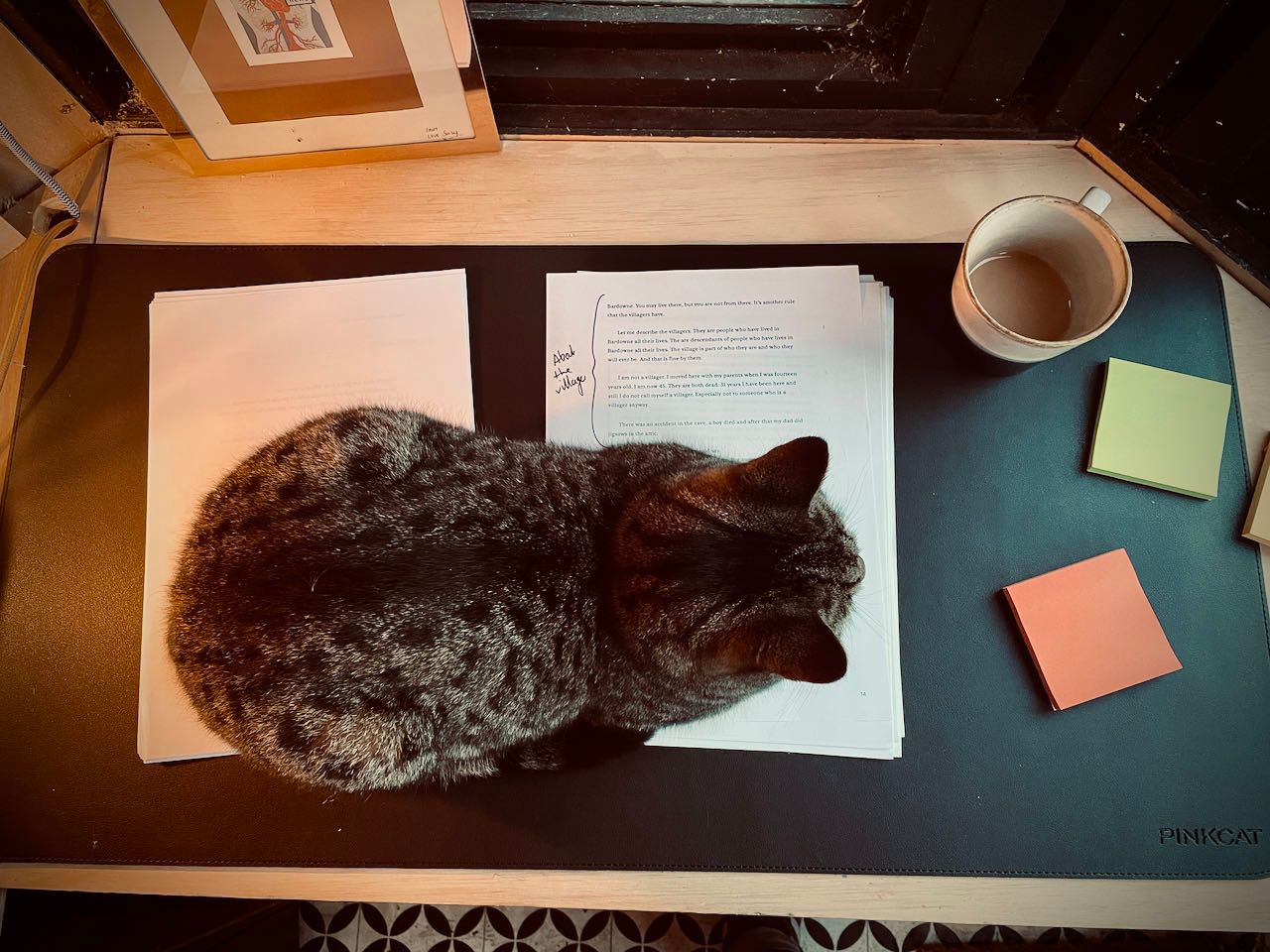 Welcome to another Pieces update at the end of day two of my home writing retreat. Thank you for following along.
I got just three hours sleep again. It is not enough. Rest assured, the biggest problem I am having so far on this writing retreat is a poorly baby who, for example, stays awake for several hours in the night.
I am beyond tired. And yet here is another day for me to focus on my writing and I am lucky to have it. Let me tell you how it went.
---
Today is a shorter day because I do school pickups. Same tomorrow.
I read through the many Post its I threw on to the wall yesterday and think yep, it definitely happened. It all still makes sense to me, which is a) a good thing, and b) somewhat notable.
It's this momentum thing again. Often, I will write or plan or whatever, but not be able to return to the work for a few days or even longer. And that means I have to figure it out all over again. It's no way to work.
So being able to see what I achieved yesterday and understand what it means and what I was thinking. That's important for me.
Anyway. I decide to start a new folder called 'manuscript' in Ulysses. Then I begin the task of going through every jumbled-up paragraph I've written so far and put it into three sub-folders. Scenes. Holding. Scraps.
All the good stuff goes into scenes as individual documents. All the stuff that's okay but not quite right goes in holding. And anything that's definitely not useable but I don't want to delete forever goes in scraps.
I do delete some material forever. It is rubbish.
As I go through this process I am reading the material for a second time. Remember, I went through it all yesterday too, turning it into Post it notes.
As I move passages into scenes I give them descriptive titles so I can find them again later. Why have I not done this before? So many paragraphs and passages without any context or clue for me to work with when I come back to them. These titles can change later. But already they feel like a step forward in helping me find my way and keep going.
This takes most of the day. Not very exciting, but important work. Work that I've been unable to do in the odd hour here and there that I get to write normally. It's the perfect task for this concentrated period of time.
---
On the way to school pick up, I leave early and head to the excellent local coffee shop for a change of scenery. It's to wake myself up as much as anything. Smashing brew. Lovely muffin.
While I'm there I spend 30 minutes Googling for reasons why I shouldn't use third person present tense. I think it will fit nicely for this book. And of all the pieces I've read through, where I've been experimenting, it's been the point of view that I've enjoyed the most. It seems to work.
Okay. Got to go get those kids.
---
That's it for today. It it's a bit much to read one of these things every day, I recommend creating a folder in your emails and popping your Pieces in there when they come through. You can read them through at a later date if you fancy.
Remember, you can also read previous issues and subscribe to Pieces on my website. And you can follow me on Instagram to see exciting visual updates throughout the days.
Through tired eyes,
Iain
Join 1600+ super subscribers
I send two regular newsletters. Draft Mode (biweekly) is about the writing process, writing resources, creativity and being an author. Minifictions (monthly) features five original pieces of flash fiction.
Sign up once. Choose your newsletters.
Subscribe now