The ebook version of A is for Angelica is now on sale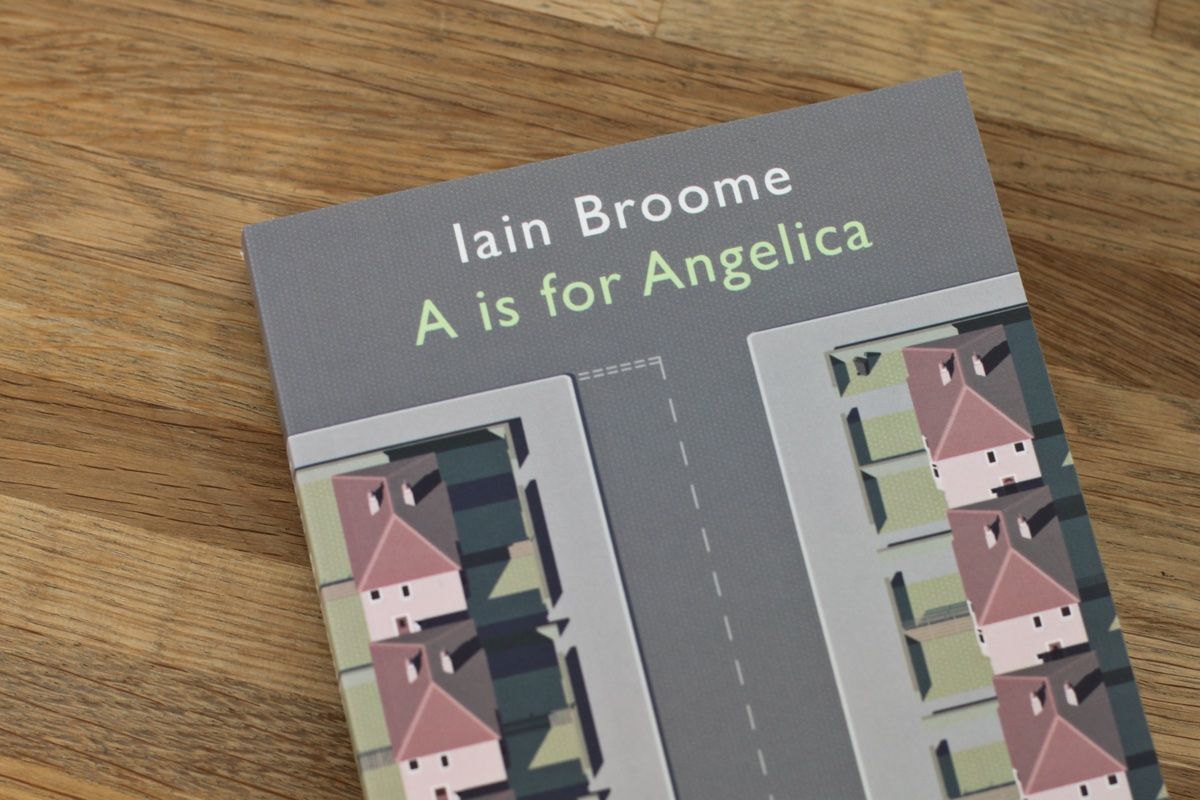 Today's the day. The ebook version of my debut novel, A is for Angelica, is now available.
If you're in the UK, you can buy it on Kindle for just £0.99 as part of Amazon's 100 ebooks for £2.99 or less Summer promotion. In the US, unfortunately not part of the same promotion, you can buy it on Kindle for $7.99.
Buy A is for Angelica from Amazon UK (Kindle)
Buy A is for Angelica from Amazon US (Kindle)
Quick note: I had no idea about the 'or less' part of the promotion. The 99p price point is not what I'd planned or expected, but it should mean the book gets seen and read by far more people. Snap it up now!
What's it all about?
A is for Angelica is contemporary literary fiction. You can watch the book trailer in the player above, or on my YouTube channel. You can also read the official blurb on my dedicated Angelica page.
The general premise, avoiding spoilers here, is that Gordon Kingdom, the lead character and narrator, struggles to cope with his wife having had her second stroke in 18 months. It doesn't help that he decides to keep it a secret, believing he can care for her himself. And that he's preoccupied with Benny, the boy across the road who paints with his eyes closed, and Angelica, the woman who moves into the house opposite. Eventually, something has to give.
It's a novel about people in impossible situations and how they react to them. It's about how we all react, when we don't know what to do. There are places where you're supposed to laugh. There are places where you're supposed to cry.
I'd love you to read it. I hope you enjoy it.
How you can help
Of course, the first thing you can do is buy and read the book. Once that's out the way, there are a couple of things you can do to help spread the word.
First of all, reviews are really important. If you enjoyed A is for Angelica, it would be fantastic if you could leave a review on Amazon to say as much. It doesn't have to be long, just a couple of paragraphs to enourage others to give it a try.
The other thing that you can do, and I know that this is obvious, is tell people about it. In person is great, but through Twitter, Facebook, Goodreads or on your blog would be tremendously helpful too.
I'm available for interviews!
I'd planned to go on a fancy blog tour and spread myself around the internet for this launch. However, as those of you who read regularly or listen to the podcast will know, I'm expecting identical twins pretty soon and preparations for that have had to take centre stage.
That said, I have some events and interviews lined up, and I would be more than happy to be interviewed about A is for Angelica, or writing in general. Just email iain@writeforyourlife.net and we'll sort something out.
[hr]
Praise for Angelica
It's early days, but I shall be adding all the nice things that people say about the book here, and also on that Angelica page.
'A is for Angelica and MF is for Meticulously Funny. It will make you laugh out loud and feel bad about it afterwards.'
Simon Crump, author of My Elvis Blackout and Neverland
'This is an easy book to sum up. Basically, if you don't laugh and cry over A is for Angelica in almost equal measures then bears don't deposit their personal waste in wooded areas and I'll only read this book once.'
Ani Johnson, The Bookbag (read the full review)
'Iain Broome's debut novel is an emotional twister that's so good you won't mind your feelings being manipulated as you won't see it coming.'
Ani Johnson, The Bookbag (read the full review)
'I read a proof of this book a while back, and I loved it so much I read it from cover to cover with hardly a pause. Sometimes a book comes along that eschews fanciful plot lines and instead gives us fascinating everyday characters. People with whom we can share a journey. And this is such a book. If you like your rollercoasters to be more emotional than mechanical, I heartily recommend this wonderful book.'
David White
'When I first sat down to read the novel on a Saturday morning, the writing style reminded me of Mark Haddon's The Curious Incident of the Dog in the Nighttime and I worried that the material would be a rehash of Haddon's brilliant book and that the voice would be difficult to penetrate. Then it was Sunday and I had devoured the book. I can't tell you exactly where that time went. No I can. I spent it behind Gordon's curtains, watching his neighbors, reveling in their quirkiness and thoroughly enjoying Gordon's entirely unreliable narration.'
Sinead Keegan (read the full review)
'Lest you all think that this is a comedic book, I should be clear that it's not, although Broome has a wickedly dark sense of humor that did have me laughing out loud on a couple of occasions. This book also had me in tears in several places. Broome perfectly captures the intense, frustrating and helpless experience of being a loved-one's carer. His descriptions of Gordon's daily life are detailed, truthful and handled with both humor and compassion.'
Sinead Keegan (read the full review)
'…I found myself laughing aloud several times while reading this intriguing and quirky novel – but although this story is full of black humour, it certainly has its very sad moments too, after all, we are watching the slow disintegration of a man living his life under very stressful circumstances. […] Iain Broome has produced a rather remarkable debut novel and one that is funny, poignant, darkly stylish and oddly compelling.'
Suzie B
Join 1600+ super subscribers
I send two regular newsletters. Draft Mode (biweekly) is about the writing process, writing resources, creativity and being an author. Minifictions (monthly) features five original pieces of flash fiction.
Sign up once. Choose your newsletters.
Subscribe now