Draft Mode
Draft Mode is a free, weekly newsletter packed with tools and tips to help you improve, promote and publish your writing.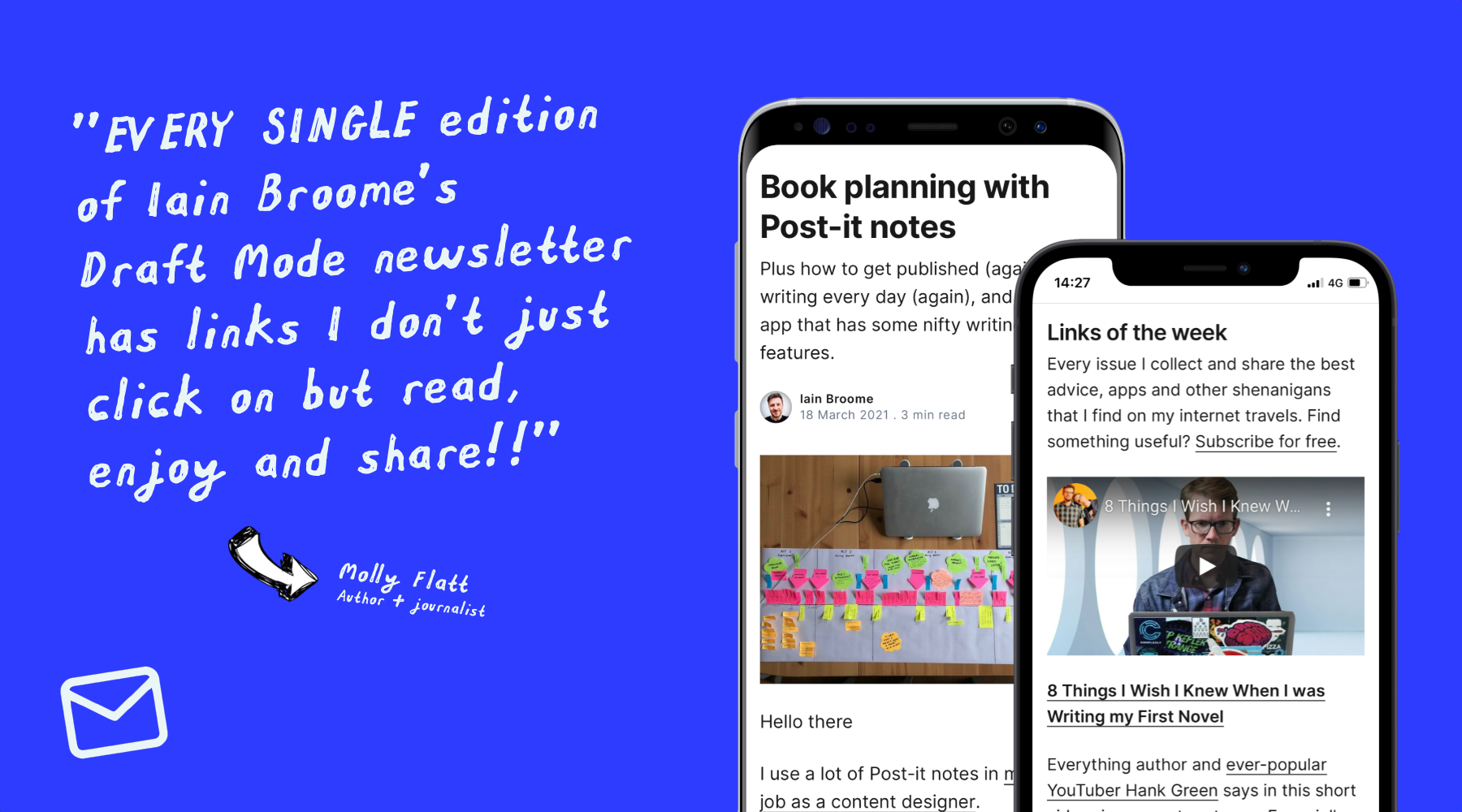 Ready to enter Draft Mode? It's completely free and comes packed with tools and tips that help you improve your craft and promote your writing.
Join 1500+ lovely subscribers
Subscribe to the Draft Mode newsletter and I'll send you a lovely email like this one every two weeks.
---
Why subscribe?
First of all, if you subscribe to Draft Mode, you get full access to the newsletter and full archive. You won't have to worry about missing anything. Every new edition of the newsletter goes directly to your inbox.
But what do you actually get?
Curated links: Every issue includes links to the best writing-related articles, videos and other exciting content on the internet.
Apps and tools: Discover new writing apps, planning tools and all the latest productivity whizzbangs available.
Behind the scenes: Draft Mode is published by a real author with real problems that you can read about and quietly nod along with.
Explore the vault: The newsletter has been around for a while, which means plenty of issues for you to explore.
There is more on the way too. If you want an idea of what's in the pipeline, take a look at the roadmap to see what you can expect.
---
Kind tweets
Here are some kind things that people have said about this newsletter on Twitter, proof that it is indeed possible for someone to say nice things on Twitter.
---