Pieces 05: Birthday twins
Preparing for my writing retreat tomorrow with a couple of birthdays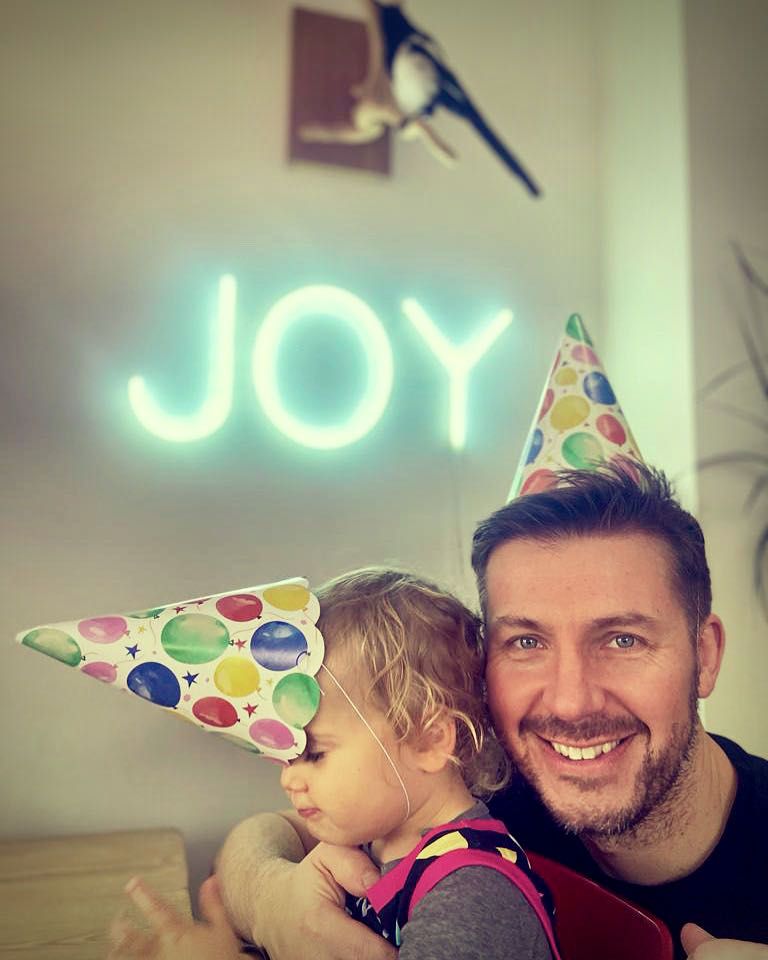 Hello again. My writing retreat starts tomorrow. That came around quickly! Thank you again for following along via Pieces, this pop-up newsletter.
It's my birthday today. 41 years old. Inexplicable. What's also inexplicable is it's my youngest daughter's birthday too. She's now two and for the last three weeks caused all sorts of midnight mayhem. I've been a parent for almost a decade, so I am used to a little sleep deprivation. But not this much sleep deprivation.
Anyway. We had a lovely day. It snowed a lot. We had to cancel plans. But we made some new ones that mostly involved hot chocolate and lobbing snowballs at each other in the park. Me against the three older kids. They never stood a chance.
---
So the writing retreat is here. Feels like about 10 minutes ago that I announced it was happening. If I can make it to the shed in the morning without slipping on the snow and falling on my arse I'll have got off to a good start.
I think I've just about got all the loose ends tied up with freelance clients for the week. So I can now finally turn my attention to a few days of planning and writing may second novel. It's quite exciting really.
I should say that though I'm not working working, all other normal weekly commitments will be going ahead! School runs. Swimming lessons. Bedtimes etc. It's not like I'm moving to a cabin by a lake on my own for a week.
I expect I'll be emailing you every day until the weekend. This is when these emails will start to feel a little more like notes. But I hope you'll be able to get a sense of what I'm doing, how it's going and whether I'm making good progress. I'll try and be honest about all of that. There's no guarantee it's going to be successful!
One final thing. Later in the week, I might do some sort of livestream where you can, if you want, join me for a writing sprint or ask questions. I've not done anything like that before, but it could be good fun.
---
That's it. I'm off to bed.
If you'd like to follow me on Instagram, I'll be posting updates to my stories whenever I can. It won't be too exciting, but you might get a sense of what the heck I'm talking about when the email comes through later in the day!
Upon the morrow,
Iain
Join 1600+ super subscribers
I send two regular newsletters. Draft Mode (biweekly) is about the writing process, writing resources, creativity and being an author. Minifictions (monthly) features five original pieces of flash fiction.
Sign up once. Choose your newsletters.
Subscribe now